Samsung postpones new, safe Galaxy Note 7 sales in South Korea by three days
42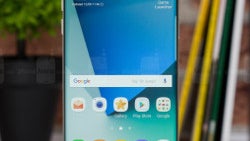 We reported a few days ago that
a governmental agency
asked Samsung to delay the refund or exchange for the Galaxy Note 7 in South Korea. Well, it looks like the handset maker positively responded to the request and announced it will not yet resume sales of the Galaxy Note 7 in the country.
According to Samsung, the new, safe Galaxy Note 7 smartphones will be available for purchase in South Korea on October 1, three days later than it was previously slated. The reason of the delay is that additional time is needed for the quick completion of the Galaxy Note 7 recall in Samsung's home turf.
The exchange program doesn't seem to go as well as it goes in other countries like the United States where
Samsung confirmed
about half of the faulty Galaxy Note 7 (500,000 units) have been exchanged in just a couple of days.
It appears that only 200,000 affected South Korean customers have decided to exchange their Galaxy Note 7 phones, while another 200,000 still need to return their devices. The exchange program started slightly earlier in South Korea, the first country where the Galaxy Note 7 hit shelves.
"
The recall rate will likely fall sharply should new sales have resumed on September 28
," a Samsung official commented.
Although Samsung postponed the sale of Galaxy Note 7 in its home turf, we don't expect that to happen in other countries since the new units are not slated to arrive until later next month or even in November in some European countries.