Samsung Canada will exchange Galaxy Note 7s, bought from a third-party
6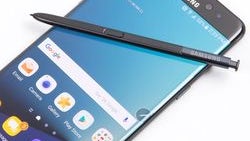 Ever since the official recall of the
Galaxy Note 7
was put into motion, there has been a particular group of buyers that wondered what will happen with their devices now. That is the portion of the users that bought the phablet off eBay, Swappa or similar unauthorized sites and resellers.
Some people have taken to Reddit, social media and various forums to ask for advice and the usual answer seems to be to contact the seller. One person reports that they had to call Samsung, then Verizon, then a local retailer, who finally directed them to eBay, where the unit was purchased from. When said user contacted eBay, the representative told them to file a return claim. Unfortunately, the user didn't share the results of the claim.
We can all agree that this is a pretty gray situation, and one that should have been addressed officially. It appears that Samsung Canada has the answer. Apparently, Note 7 units, purchased from unauthorized retailers can be exchanged for a
Galaxy S7
or
Galaxy S7 edge
. Best of all, a Bill of Sale is not required. However, if you purchased your Note 7 from a third-party, you will not be eligible for a full refund, so you will have to settle for an S7 or an S7 edge.
It is still unclear if Samsung has adopted the same practice worldwide, or is it a Canada-only initiative, but we'll keep an eye out for more information on this.
via
MobileSyrup
,
AndroidCentral