Samsung asked to extend Galaxy Note 7 refund period in its home turf
16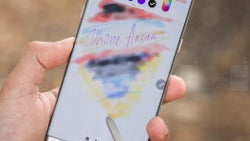 South Korea was the first country where the Galaxy Note 7 made it to shelves. To be more precise, Samsung's flagship smartphone went on sale on August 19, so customers who bought it have been using the Galaxy Note 7 for the longest time.
However, South Koreans did not have the same amount of time that customers in other countries had at their disposal to exchange the potential faulty Galaxy Note 7 units.
The Korean Agency for Technology and Standards, the government agency responsible for product safety and recalls, asked Samsung earlier this week how long it could extend the refund or exchange period for those customers who missed the September 19 deadline.
The governmental agency hasn't yet approved Samsung's Galaxy Note 7 recall in South Korea because it says that its measure on how to remove it from the market were "inadequate."
"
We need more measures to actively inform consumers. It appears that consumers are not active in seeking an exchange or a refund,
" said Nam Taek-joo, the agency official.
Nam went on and said that the request was made since "
the plan to remove hazards in the markets is insufficient
," which means the Korean agency wants extra measures in place in the next couple of days.
Samsung announced the recall
of 2.5 million Galaxy Note 7 smartphones earlier this month. About 1 million units have been shipped and sold in the United States, while the rest are split among 9 other countries including South Korea, Samsung's home turf.
Exchange programs
have been recently kicked off in many of these countries, but until Samsung doesn't deliver all the replacements required people will continue to use their faulty phones is they are not offered loaners.
Samsung has taken several
safety measures
to ensure that the new, safe Galaxy Note 7 devices are easily recognizable and that owners of the faulty ones must exchange them as soon as possible. Unfortunately, it looks like these measures are not enough for South Korea.