Samsung promises to work hard towards regaining consumer trust
47
Glenn Lurie, CEO of AT&T Mobility, and Gregory Lee, CEO of Samsung North America, discussing industry trends and Samsung brand image at GSMA Mobility Live.
The
Galaxy Note 7
saga is almost behind us (or at least we hope it is), but the aftermath of it is still very serious for Samsung. Not only did the tech giant lose enough money to make any CEO cringe, but it also felt serious repercussions on its brand image.
This, however, is about to be mended according to Gregory Lee, head of Samsung North America. While he was on the stage of GSMA Mobility Live conference in Atlanta, he stated that 2017 will be a
"tremendous brand and confidence rebuilding year"
for Samsung. According to Lee, the electronic conglomerate is 80% done with the recall and its employees have been working 24/7 for the past 50 days trying to complete it.
We are looking at every aspect of the product, the process, to make sure that we can say with total confidence we know exactly what the problems are, and how to prevent the problems going forward. We are going to work very hard to regain consumer, customer, carrier and government trust to rebuild our brand.
So far it seems that the Samsung Galaxy S8 might be the first, extremely important step towards making consumers happy again. Rumors suggest it will pack some pretty cool features, such as an
AI assistant, called Bixby
, an
edge-to-edge display
and
brand new Snapdragon 830 and Exynos 8895 chipsets
.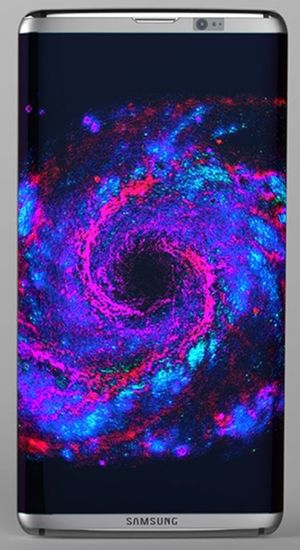 Fan-made concept of the Samsung Galaxy S8.
During the same fireside chat with Glenn Lurie, CEO of AT&T Mobility, Lee also spoke about innovation in the industry. He believes that consumers prefer simpler interface that just works, and they're tired of interoperability issues. We dare to agree there, despite the fact that this one is pretty obvious. An interface that works is always better than one that doesn't.
The Samsung executive touched on the 5G subject as well, saying that Samsung will be starting trials with the technology in 2017. It is expected that 5G will improve download speeds 20 to 50 times and, according to Lee,
"it's a game-changer, compared to 4G"
. However, it is still unknown if we will get 5G networks any time soon, let alone enough compatible devices, so we'll keep our right to be skeptic about its adoption for the time being.
Lee, on the other hand, already has a vision for the technology. He believes that the higher speeds will enable the currently limited IoT, artificial intelligence and AR/VR technologies to blend better with each other, which
"is a recipe for a fantastic brew for exciting new things that's going to happen in our industry"
.
Recommended Stories