Samsung promises to get rid of its Galaxy Note 7 stockpiles with minimal damage to the environment
28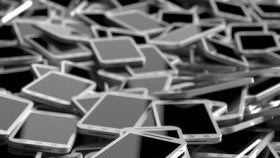 In a public statement issued earlier today, Samsung said that it is reviewing methods of limiting the environmental impact generated by the discontinued Galaxy Note 7.
The world's largest smartphone manufacturer did not detail its plans regarding the recalled units.
Samsung had sold more than 3 million
Galaxy Note 7
units before issuing the second and final recall following reports of exploding batteries. With multiple lawsuits headed its way, the electronics giant is probably looking at ways to avert any further damage to its profit and reputation. Here are just some of the PR and courtroom nightmares that Samsung is currently going through:
Unfortunately, 3 million phones represent only a fraction of total yearly electronic waste generated by the smartphone upgrade cycle. Acting as an intermediary to electronic waste, smartphone waste is disastrous for the environment. Data shows that more than 1 billion smartphones continue to be sold each year and that most smartphone users replace their smartphones once every three years.
On the environmental front, the concept of modular phones partially exists as a means of limiting smartphone waste. The main goal of Phonebloks, the project that Google's Ara is based upon, was to reduce electronic waste.
Recommended Stories