Samsung confirms half of recalled Galaxy Note 7s have been exchanged in the US
19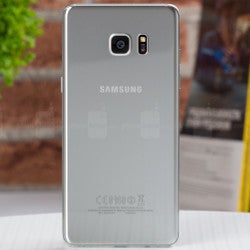 The Galaxy Note 7 must be the most unlucky smartphone that's ever been produced. After it
voluntarily recalled
around 2.5 million units earlier this month, Samsung announced that the US exchange program is pretty much a success.
The South Korean company managed to replace half of the recalled Galaxy Note 7s in the United States in just a couple of days. About 1 million faulty phablets have been recalled in the US, which means Samsung replaced 500,000 phones sold in the country.
On top of that, Samsung confirmed that no less than 90% of Galaxy Note 7 owners have been opting to receive the new, safe Galaxy Note 7 since it became available in the US on September 21.
Since only 10% of those 500,000 opted to switch to another smartphone, it looks like Samsung has very loyal fans, at least in the US. Not to mention that some of those 10% might have switched the Galaxy Note 7 for another Samsung smartphones like the
Galaxy S7
or
Galaxy S7 edge
.
All in all, it appears that there are still 500,000 potential faulty Galaxy Note 7 phones in the US, which must be exchanged, so Samsung still needs to work this out.
The
US exchange program
was among the first to be announced early this month, but it took Samsung about three weeks to bring Galaxy Note 7 replacements in the country.
All this time, owners of the Galaxy Note 7 have been invited to switch to another Samsung smartphone, get a refund, or receive a loaner until their new Galaxy Note 7 arrives in the country.
Samsung also took some safety measures to prevent another Galaxy Note 7 smartphone from exploding. The South Korean company issued
a software update
that limits the battery charge to a maximum of 60%.
Samsung Galaxy Note7