Nokia gives 50 Cent a Nokia Lumia 1020 for free
36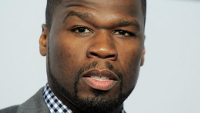 Why is it that major corporations like to ply the wealthy with freebies, while forcing the little guy to pay for a product? Something seems screwy here. After all, if anyone could afford to buy a new phone sans a two-year contract, it would be those wealthy guys getting handsets for free. We recently told you about Samsung's White Glove service which makes sure that
the rich and famous are kept well supplied with free Samsung handsets
.
Along these lines, someone at Nokia happened to be reading the issue of USA Today in which 50 Cent was quoted as saying that he recently bought a new smartphone just for the camera. A Nokia rep actually bumped into the half dollar at CES, and sent him a package that contained a brand spanking new
Nokia Lumia 1020
. The rapper, whose real name is Curtis James Jackson III, took to Instagram to post his feelings about the handset that sports a rear-facing 41MP PureView snapper. Mr. Cent wrote, "
I got a new phone today it's kinda HOT. the [sic] camera on it is killing my other phone
."
You might recall that
Nokia handed out another free Nokia Lumia 1020 last October, to filmmaker Casey Neistat
. Neistat had filmed a number of people waiting overnight for the
Apple iPhone 5s
launch, at various New York City Apple Stores. Apple took the video, edited it, added background music, and showed it to a group of its customer reps. The Cupertino based firm had the audacity to remove Neistat's name from the credits, making it seem like the whole film was an Apple production.
Nokia Lumia handsets have been seen in the hands of big time stars like
Jennifer Lopez
,
Katy Perry
,
Jessica Alba
,
Kelly Clarkson
and others. Now that he is sporting a Nokia Lumia 1020, perhaps we will soon be able to add 50 Cent to this illustrious list.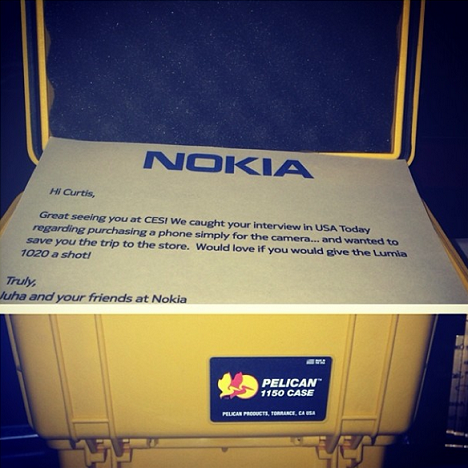 Picture, taken by the rapper, of the message Nokia sent with its gift
source:
50Cent
via
WPCentral