Nokia Lumia 1020 Review
99+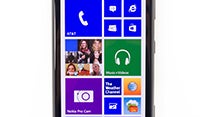 Introduction:
Finally! Some would vouch that it was a long time coming, especially when the
Nokia 808 PureView
has been making the rounds since last year, but we finally have that combination of a Windows Phone and PureView camera from Nokia's camp. Looking back to last fall, we all believed with enough certainty that the
Nokia Lumia 920
was going to be it, but alas, that wasn't the case. Instead, we had to wait until now to finally see the device that hardcore shutterbugs have been itching to behold.
Everyone talks about how bigger is better, right?
In the world of cameras, people are sometimes led to believe that higher megapixels would instantly mean that it would produce better results, but as we all know too well, it's not necessarily the megapixel count that matters when it comes to delivering sharp shots. At first glance, the 41-megapixel PureView camera that the
Nokia Lumia 1020
is packing along its rear will garner plenty of raised eyebrows – especially when that figure just sounds insanely high. However, there's always this invisible fence that in turn makes us cautious, and to an extent, even skeptical about its effectiveness. Well folks, it's here in the flesh, and it's gunning to be the class leader in the camera phone category.
The package contains:
microUSB cable
Wall Charger
Lanyard attachment
Quick Start Guide
Product Safety and Warranty Guide
Design:
If this looks familiar to you, then you shouldn't be surprised in the very least, since the Lumia 1020 employs all the characteristic design elements of its predecessor(s). By now, the
unibody polycarbonate design
of the handset is pretty much expected, but instead of sporting a glossy chassis, it has this strange matte finish to it – making it less prone to smudges and fingerprints. Unfortunately, seeing that it's packing one hell of a beefy camera in its rear, it's profile is nowhere as bulimic thin as some of the other flagship devices out there.
Honestly, the hump in its rear makes it a bit awkward holding and using the device at first, but after some adjustment, it doesn't become too much of a nuisance – albeit, it still feels a bit alien. Sure, it's top heavy due to all the hardware stuffed into its camera housing, but when we think about a 41-megapixel camera,
we're surprised how light it really is
, especially over the 808 PureView. Overall, the handset still has an appealing design seeing that it very much looks like a smartphone first with an impressive camera attached to it – as opposed to being designed as camera first, with the smartphone part being secondary.
Much like other flagship Lumia smartphones, this is packing the same set of buttons and ports around its body – they include the familiar trio of capacitive Windows Phone buttons, microUSB port, 3.5mm headset jack, noise-cancelling mic, standard mic, power button, volume control, and two-level shutter key.
As for the speaker, it's placed on the lower left corner of the handset – hidden behind the precision cut microdots. Mimicking a point and shoot camera, there's a spot in the lower right corner that allows us to attach the included lanyard with it, which goes to show that Nokia is really targeting this as a point and shoot replacement.
Without question the star of the show, the Lumia 1020 is most notable for its
mind-boggling 41-megapixel PureView camera
– you know, that noticeable bulge in the rear. Knowing that it's the single most prized feature of the handset, Nokia made sure to arm it with some serious technology. For starters, it features a 1/1.5" sensor, which is actually smaller than the 1/1.2" one in the 808 PureView. Now don't let that fool you, mainly because its size is what helps to keep the Lumia 1020 far more admiring in size than its far cousin. Rounding things out, it also packs along a six-element lens with ZEISS optics, second-gen optical image stabilization (OIS), backside illuminated sensor, 3x lossless zoom, LED flash, and a Xenon flash.
That's a mouthful, right? Well, there's even more in the video side of the camera, as it's able to produce 720p and 1080p videos in different capture rates – 24, 25, and 30 frames per second. If we take a look at that 1080p video recording quality at 24 frames per second, it's widely garnered in the video world for having that 'cinematic' look and feel. All told, the hardware is already proving itself in more ways than none, but as always, it's not the higher megapixel count of a camera that counts, so we'll get into more detail later on its quality.
Display:
We really can't blame Nokia with this one, just because it's limited to what the Windows Phone 8 platform is able to handle at the moment. Sharing the same exact displays found in the recent Lumia 928 and Lumia 925 models, the handset's 4.5-inch 768 x 1280 PureMotion HD+ display with ClearBlack technology is beginning to sound stale. At the very least, we want a 1080p display, just to keep it in the same company as other high-end models on the market. Despite the fact that there's no improvement with this particular display, it's still pleasant looking with its iridescent color reproduction, deep black color, and wide viewing angles. And at the same time, its resolution is effective enough for us to make out even fine text in the web browser – albeit, it's obviously not as sharp as the competition.
Nokia Lumia 1020 360-Degrees View

Recommended Stories