Is this the end of Samsung's Note brand?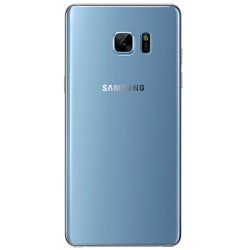 While carriers and authorized retailers are the ones to
take the brunt of the Galaxy Note 7 recall
, it's Samsung's Note brand that will suffer long-term punishment from consumers.
Obviously, there will be plenty of loyal customers who will continue to buy Samsung's Note smartphones, if the company decides to continue with the brand, but the overall perception of the Galaxy Note 7 has significantly changed over the last couple of months.
According to Kim Duk-jin, vice chief of private Korea-
Insight
Institute, "
Samsung is recommended to drop the Note brand as consumers may still find it dangerous even when the new Note 8 comes out
."
The institute found that negative perception over the Galaxy Note 7 rose to 53% in October from 34% in August when the smartphone was launched on the market. Consequently, the positive perception is now down to 42% from 62% during the same period.
It's unclear whether or not Samsung will ditch the Note brand, but the South Korean company will likely try to save its other successful Galaxy brand. Lee Hae-hoon, a lawmaker of The Saenuri Party estimates that Samsung's costs for stopping Galaxy Note 7 production might be of around 2.2 trillion won ($1.9 billion). According to him, "
Samsung appears to have given up the money to save the reputation of the Galaxy brand
."
Samsung is now expected to announce a second Galaxy Note 7 recall, though
all carriers and Samsung partners
have already started to replace customers' units with other phones or issue full refunds to those who purchased the phablet.
The next big thing coming from Samsung, the
Galaxy S8 is said to feature a completely different design
with a bezel-less display. However, since there's no room for error now, the launch of the S8 should be no short of flawless if the South Korean company is to remain ahead competition.
Samsung Galaxy Note 7