Here is what the inexpensive Nokia 2 might look like
10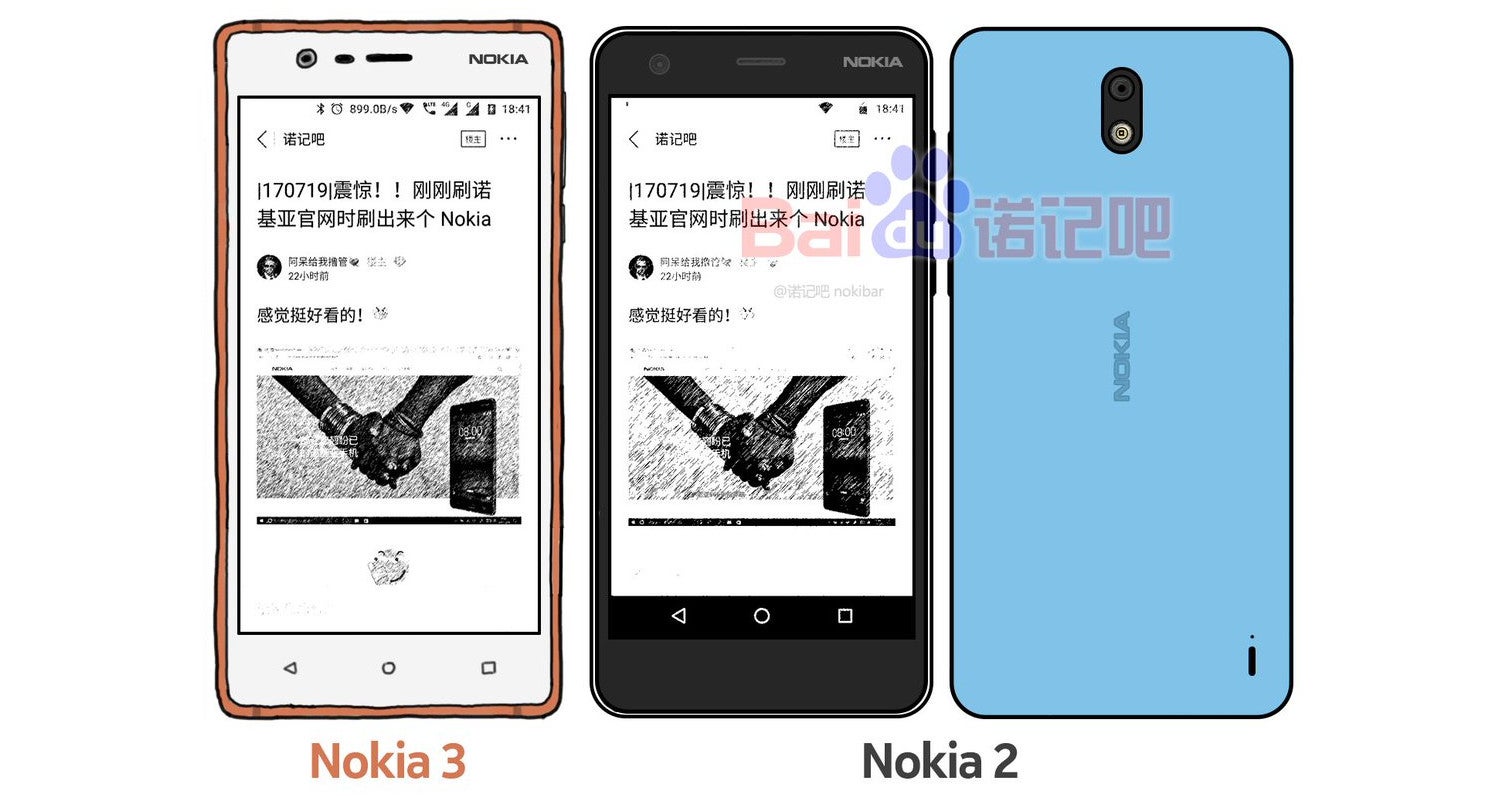 Nokia 2 is supposed to be HMD's cheapest Android smartphone to date. The name of the handset hasn't been confirmed yet, but the company's officials
suggested in recent interviews
that HMD plans to launch new Android smartphones in the coming months.
One of these upcoming phones is the Nokia 2, a budget-friendly smartphone that's rumored to pack a low-end
Qualcomm Snapdragon 212
processor inside, coupled with 1GB RAM.
The information comes via Geekbench's database and
comes in line with a previous report
that revealed all the chipsets inside all Nokia phones that are supposed to be introduced by the end of the year.
Today,
HMD confirmed
it will announce new Android smartphones on August 16. The Finnish company is expected to unveil its first flagship,
Nokia 8
, but other handsets might be introduced as well.
A sketch of the unannounced Nokia 2 recently leaked from China, showing fans what the smartphone could look like. The Nokia 2 sits next to a hand drawn images of the Nokia 3,
a device that we've recently reviewed
.
Judging by the size of the Nokia 2 vs Nokia 3, it looks like the phone will feature a similar 5-inch display. However, the rest of the former's specs will be different,
as per our previous report
.
Sitting at the lowest end of HMD's lineup of Android smartphones, Nokia 2 will probably not stand out design-wise, so let's hope it will be as inexpensive as possible.