Nokia 3 Review
16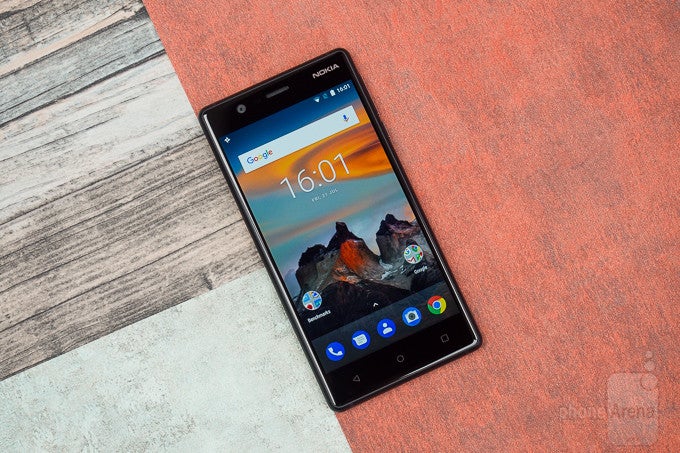 Introduction
Nokia is back in town. A new company, HMD Global, has taken ownership of the popular brand and has big plans for the future, including a flagship phone with top specs.
But even before that anticipated flagship, the new Nokia is back with a few affordable phones and we have its cheapest Android smartphone up for review: the
Nokia 3
.

Why is this phone different than all the other cheap phones out there? For starters, Nokia commits to a clean, clutter-free Android user experience, and that's important. The Nokia 3 runs on Android 7.0 Nougat, it features a sleek, recognizable design, 4G LTE connectivity and is priced to sell. But then, it also takes a few shortcuts that are hard to forgive, even on a dirt cheap phone: there is no fingerprint scanner, for instance.
We look at the Nokia 3 in detail to find out whether this new cheap Android phone can make a difference in a crowded space. Read on.
In the box:
Phone
Wall charger (5V, 1A)
microUSB Cable
Earbuds
SIM ejector tool
User manual
Design
It's a looker.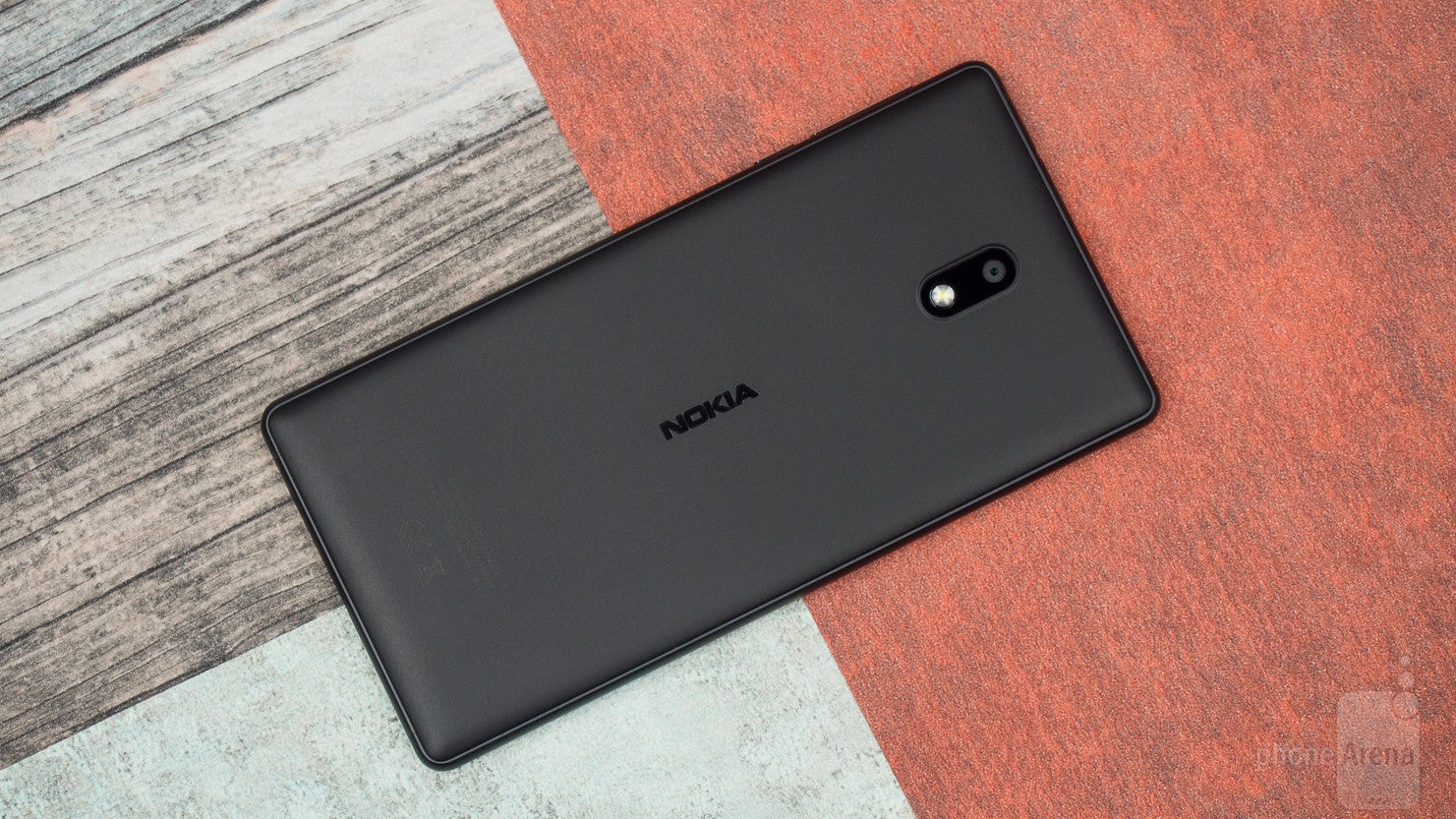 If you had handed us a Nokia 3 a couple of years ago and never turned the screen on, we would have said that it looks just like another Nokia Windows Phone. It definitely carries that legacy look. That's not a bad thing at all: quite the contrary, it lacks the rounded corners of most modern phones, and is instead much more rectangular. The frame is made out of metal and feels premium, while the back cover is plastic, but it blends well with the frame and looks good. As an added bonus, it does not get smudged with fingerprints easily.
The Nokia 3 is 0.33-inch (8.5mm) thick, but feels thinner and sleeker because of its rounded sides.
Up front, you have the Nokia logo discreetly located in the upper right corner, while in the bottom part are the three Android navigation capacitive keys. What's missing is a backlight for those keys, plus there is no LED notification light.
The most notable missing feature, though, is a fingerprint scanner. It feels weird having a phone without a proper fingerprint reader in 2017, a feature that by now is available on many other cheap Android phones.
On the very bottom, you have a microUSB port for charging the Nokia 3. No USB-C here, but most other phones in this price range don't have it either.
Finally, the Nokia 3 is also a dual SIM phone that also supports microSD cards. You have a two-slot tray for the SIM cards, and a separate one for microSD cards, all on the left side of the phone.
This phone is not water-protected in any special way, so keep that in mind.
Display
I'm blue da ba dee da ba daa.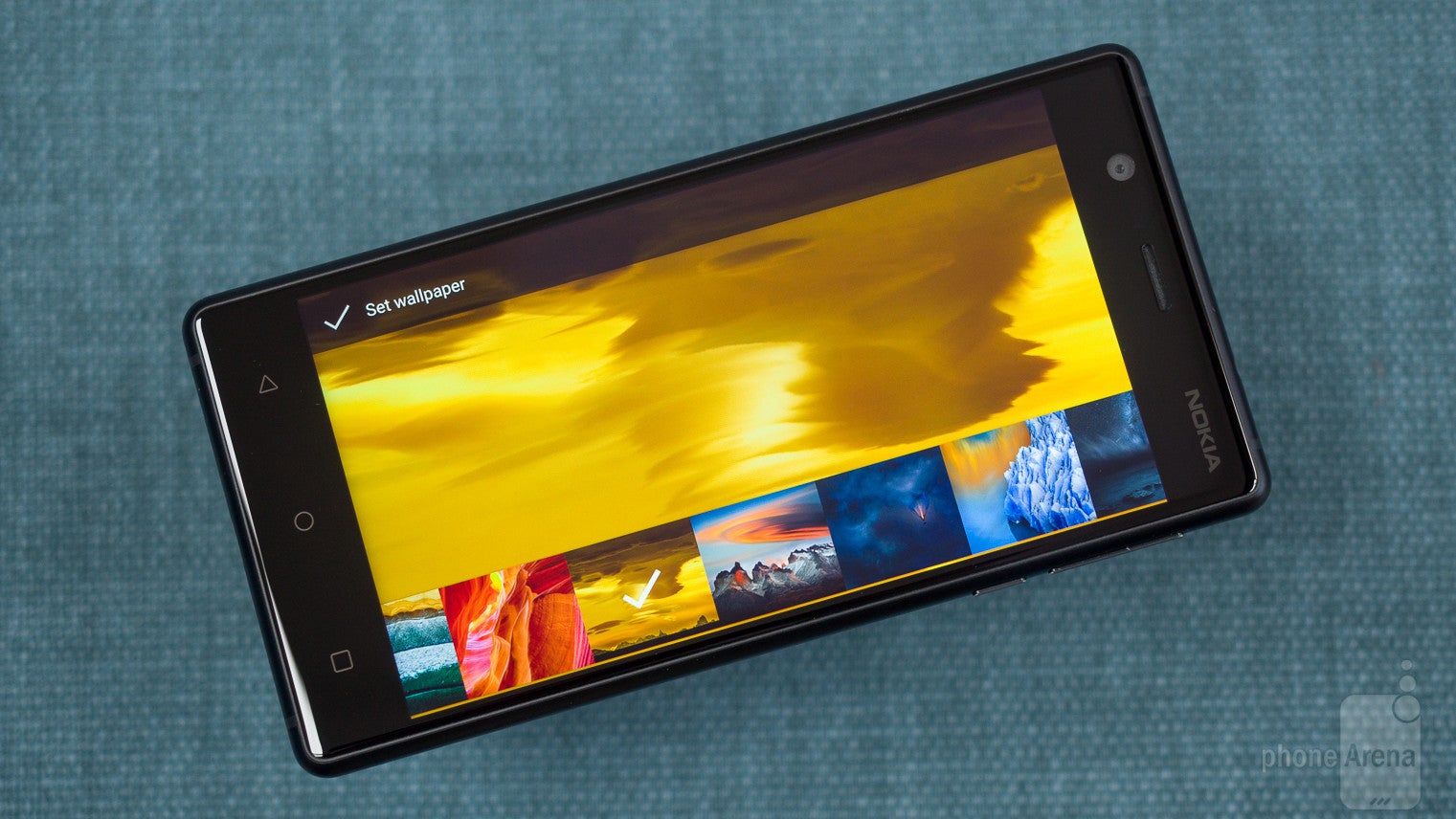 There is a 5-inch HD (720 x 1280 pixel) IPS LCD display on the Nokia 3.
The first thing you notice in the specs table is the low resolution, but that's not our biggest gripe with this screen. The low resolution is noticeable: there is a slight pixelization, especially noticeable when you look at text, but what's worse is that colors on the screen look very skewed and inaccurate. White appears very bluish, and colors are just all over the place, not balanced at all. This is one of the worst displays in terms of color reproduction that we have seen in a long while.
There are a few good things about it, though: 10-point multi-touch and proper oleophobic coating are two features that are well executed here and - believe it or not - are not standard on affordable phones just yet.
The screen gets bright, reaching peak brightness of 485 nits, but it is terribly reflective, which makes it harder to use outdoors. Software features like a blue light filter are not present (there are third party apps for that, though), and the minimum brightness goes only down to 20 nits, which is still way too bright for our eyes at night.
Display measurements and quality