GPS add-on solution for Asus Transformer Prime pictured
8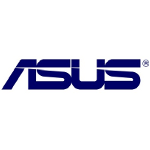 Earlier this month, we told you that Asus was
planning on sending out what it called a dongle, to help correct the issues that the Asus Transformer Prime has been having with its GPS functionality
. Users of the tablet
have been suffering from weak GPS signals
, possibly
due to the all metal construction of the device's body
. A software update sent out to tablet users in January
left the device even worse off with its GPS function
..
... look similar to the hinge from the dock. Where it will be a flush fit on the bottom of the unit if held in landscape matching the color of your Prime chassis
." This was according to the words from an Asus representative in touch with an owner of the Asus Transformer Prime, who posted the conversation over at the Xda-developer's forum. Another forum member who claimed to be testing the dongle, said that it was "very minimalistic and made to look like part of the Prime."
Land of Droid
has obtained a picture of what it says is an Asus Transformer Prime with the dongle plugged in at the top of the unit. The add-on certainly resembles exactly what both the Asus rep and the person testing it described it as looking like. And no, it doesn't look like a traditional dongle. The GPS fix
plugs into the data port on the tablet
.
Asus is expected to make an official announcement later today (Monday) and will send out the dongle for free. Those who have tested it say it works very well and clears up the GPS issue for the Asus Transformer Prime.
source:
LandofDroid
via
AndroidCentral
Images of the GPS add-on for the Asus Transformer Prime