Here's why the Asus Transformer Prime will always have GPS issues
14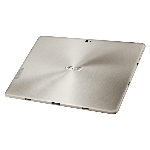 Everybody seems to know that the Asus Transformer Prime has
GPS issues
. Asus has already released
one firmware update
in an effort to fix the problem, but it seems likely that this problem won't be fixed with software. The issue actually comes down to a pretty simple explanation: Asus designed the Transformer Prime badly.
If you take a look at the Transformer Prime, it looks pretty damn good. It's slim, sleek, shiny, and feels solid. A lot of that has to do with the brushed aluminum case. Unfortunately, that case is exactly the problem, because radio waves don't like metal. The OG Transformer didn't have issues because it had a plastic case, but the Prime is all metal. The WiFi signal isn't as strong on the Prime because of this, although the dual-WiFi antennas do help a bit, and GPS is effected even more.
The biggest trouble is that Asus didn't take this into account the way Apple did when designing the iPad. Both iPads have had aluminum cases, and while the OG iPad didn't have GPS, it hid the WiFi antenna behind the only non-metal part of the tablet: the Apple logo itself. With the iPad 2, you may have noticed the black plastic strip at the top, which is where Apple placed all of the antennas and radios to avoid any problems with the metal case.
Asus doesn't have any plastic escape panels for the antennas on the Prime, so unfortunately, it's likely that no amount of software updates will fix the problems.