Owners of the Asus Transformer Prime report even worse results with the latest GPS fix
5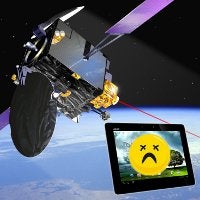 Just last week, there seemed to be hope for
Asus Transformer Prime
owners affected by the GPS bug plaguing some devices, but as we reported then, the
results appeared to be a mixed bag of things
.
Certainly by now, the software update that targets the nagging GPS issue on the Transformer Prime has probably made its way to everyone. Initial reports mentioned the update fixing the problem from some owners, but for others, they didn't see any better or worse outcomes. However, there appears to be a significant amount of people that are now reporting even more troubling problems.
worse
! In fact, one member mentions that the GPS signal strength was very weak to begin with, but after installing the update, GPS connectivity has become
non-existent
– even when placing the tablet literally next to the window for close to half an hour.
Of course, it makes you wonder why Asus decided to push out an update that supposedly fixes the GPS issue – especially when the tablet's metallic unibody design has been
reported to be the root of the problem
. Therefore, as much as we'd like to say that a software update will fix it, there's no kidding that it won't have any effect when it's blatantly a hardware issue. Then again, the
redesign with TF700 model
of the Transformer Prime addresses this concern altogether, but it still make you wonder about things.
via
Electronista