Asus Transformer Prime Review
51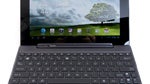 Introduction:
Garnering plenty of attention from almost every critic, thanks to its combinational stellar pricing and expansive functionality, the
Asus Eee Pad Transformer
managed to rise to the top of the ranks within the Android Honeycomb landscape last year. For round two, Asus isn't simply going to be content with making the usual set of iterative improvements, oh no, but instead, they're aiming to grab a firm grasp on the market while setting the benchmark for everyone else.
Perhaps, it's the allure of being the very first to feature the NVIDIA Tegra 3 quad-core processor, or maybe that it's one of the few devices to offer the most up-to-date Android experience in Ice Cream Sandwich, whatever it is, the
Asus Transformer Prime
is here to tantalize us with its all-encompassing magnificence. Knowing it's packed to the roof with dreamy hardware, the $500 pricing it's sporting is simply icing on the cake – though, all talk is nice, but let's find if it can walk the walk.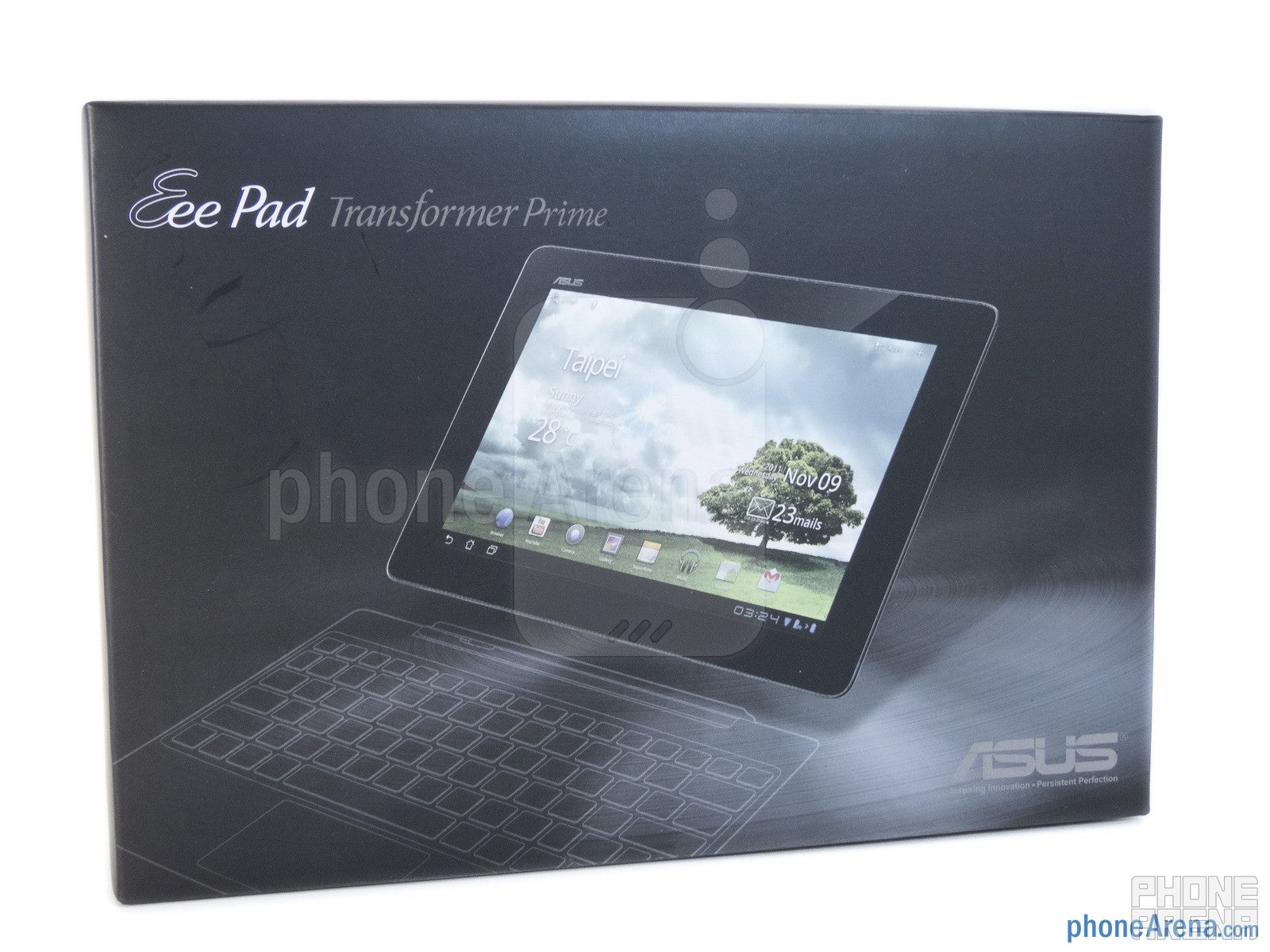 The package contains:
Proprietary USB cable
Wall Charger
User's Manual
Cleaning cloth
Design:
Impressively, Asus went all out this time around with the design of the Transformer Prime seeing that they didn't leave any stone unturned in crafting this beauty. Simply put it, the Asus Transformer Prime is one of the best-looking tablets we've seen to date – hands down! Needless to say, that's some serious talk from us, but after scoping out the premium choice of materials it's using, like the metallic spun finish of its rear casing, it's easily on par to the
iPad 2
in terms of quality and durability, though, it's marginally lighter (20.67 oz), but not as light as the airy
Samsung Galaxy Tab 10.1
(19.75 oz).
Feasting our eyes on its industrial design, we adore that it has an overall clean appearance, but even more impressive is the fact it's able to pack everything into its compact 0.41" thick body – and it's uniform too! For the most part, it's comfortable to hold with both hands for an extensive period of time, however, its edges are a bit sharp feeling and can become slippery to grasp. Beyond that, we have to applaud Asus in crafting something so beautiful and easily exude the top-notch qualities we'd expect out of a $500 priced tablet.

On its
left edge
we find most of the tablet's ports, like its microSD card slot and microHDMI port, while the microphone and stiff feeling volume control are also located closeby. Towards the top left corner, the lonely narrow looking dedicated power button pops out, and its response is better when pressed. Meanwhile, the directional microphone is perched directly in the middle of the
top edge
, while the 3.5mm headset jack is the sole thing taking up the
right side
of the tablet. Lastly, the proprietary data/charging port and dock connecting notches are all positioned on the
bottom edge
.
Above the display, a
1.3-megapixel camera
sits squarely in the middle ready for all of our video chatting needs and self-portraits. Strangely, even though it's running Android 4.0 Ice Cream Sandwich, face unlock is nowhere to be found as an option with the tablet.
Flipping over to its backside
, the tablet is treated to one very respectable 8-megapixel auto-focus camera with flash, which features an F2.4 lens and backside illumination. Finally, the tablet's sole speaker is found nearby towards the left edge.
Just like the Eee Pad Transformer from last year, the Transformer Prime also sports a convertible style design with the aid of its
optional $149.99 keyboard dock
. When it's snuggly fastened in, the 10.1" tablet is transformed to a chic looking ultraportable that's equipped with the usefulness of a full QWERTY keyboard, trackpad, USB port, full-sized SD card slot, and an extra battery that provides up to 18 hours of total battery for the tablet. However, if there's one gripe that we have, it has to be that the chicklet style buttons on the keyboard are very tiny! Therefore, if you consider yourself to have above average sized hands, just expect the keyboard to feel very cramped. Aside from that, it's definitely one accessory worth picking up for the money and added functionality.
Display:
We've seen plenty of tablets utilizing IPS displays of some sort, like the iPad 2 and Galaxy Tab 10.1, but the Transformer Prime goes beyond them both by offering us a 10.1 WXGA (1280 x 800) LED backlit Super IPS+ display. Yeah, we know that's mouth full, but there's good reason for that. Frankly, this is the sharpest looking display we've seen to date on any 10-inch tablet, and rightfully so, it deserves a lot of recognition thanks to its wide-viewing angles, realistic color production, high contrast, and superior clarity while outdoors. Obviously, its resolution isn't as awe-inspiring, since it's the typical thing we tend to see with this size category, but nonetheless, it's adequate enough to produce sharp details that are legible to the eye. Two modes are available, IPS and Super IPS+ mode, but the latter tends to be the better option while using outdoors with the sun present. Gorgeous! That pretty much sums up its display.
Recommended Stories