Transformer Prime owners to get a free GPS dongle from Asus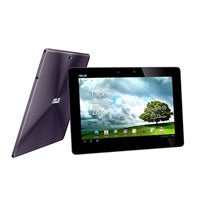 Issues have plagued the Asus Transformer Prime's GPS functionality since its debut. Asus attempted to release a software update to correct it, only to find many
users reporting that the issues just got worse
. Ultimately, the heart of the issue lies in the fact that the
body of the Transformer Prime is constructed of all metal
with no plastic escape panels for antennas.
It looks as though Asus isn't happy until its customers are happy. A user over at XDA leaked an email conversion between a Transformer Prime owner and an Asus Jr. Technical Product Manager. According to the exchange, Asus is planning on sending GPS dongles out to all registered Asus Transformer Prime users. The current ETA for this initiative is mid April.
The representative described the dongle by saying; "It will look similar to the hinge from the dock. Where it will be a flush fit on the bottom of the unit if held in landscape matching the color of your Prime chassis."
Shortly after that post, another member chimed in admitting they are one of the people testing the dongle solution. They also pointed out that this was supposed to be a secret until Asus makes an announcement. This user states that the dongle is "very minimalistic and made to look like part of the Prime." He also warns that testing is still going on and the results of that testing will determine if this will be an approved solution.
To get Transformer Prime owners' hopes up even more, the folks over at LandOfDroid managed to obtain a screen shot of what looks to be a registration page to receive the dongle.
As long as this solution is acceptable in Asus' tests and, of course, all of these leaks are true, it shouldn't be too long until Asus Transformer Prime owners finally get a solution to their GPS woes.
source:
XDA
via
LandOfDroid