Best phones with front stereo speakers
42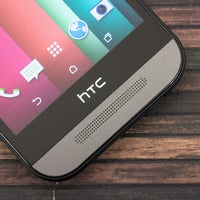 There was a time when loudspeaker quality stood pretty low on phone manufacturers' priority list. The loudspeakers on most phones had atrocious sound output, and listening to music on them was about as pleasurable of an experience as Chinese water torture. Okay, they weren't
that
bad, but still, there was plenty of room for improvement.
Today, even the average smartphone sounds pretty decent. In fact, we're seeing more and more smartphones with front-facing speakers popping up, and these, without a doubt, deliver the best listening experience one can get on a smartphone.
This brings us to today's pick. After consulting with our database, we compiled a list of the best smartphones with front stereo speakers. If that's the kind of smartphone you're interested in, feel free to explore the slideshow below.