Best Motorola smartphones (2017)
2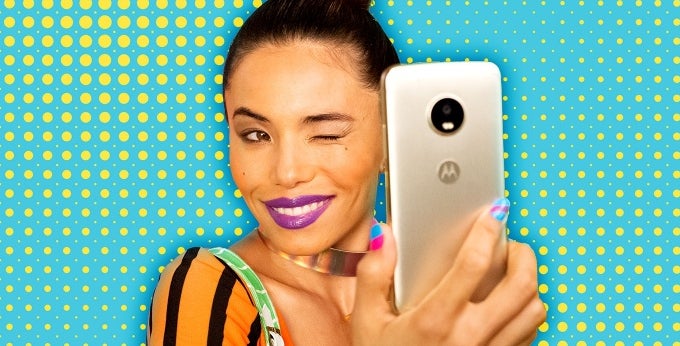 Motorola may no longer be the top phone maker that it was about a decade ago, but, under its new parent company (Lenovo), it's trying to develop and launch interesting, attractive handsets. We'd say that it does this with a certain degree of success, although Moto is obviously not up there with giants like Apple and Samsung when it comes to sales. And it may never will be, but that's not the point.
In 2017, Motorola has a solid portfolio of smartphones, covering pretty much all budgets and needs. If you want to know which of the current Moto phones are the best in our opinion, you've come to the right place.
Below, you'll find 4 Motorola handsets that we wholeheartedly recommend at this time, from the priciest to the cheapest option. Mind you, we are talking about Moto devices made for the US market here.
Motorola Moto Z Force Droid Edition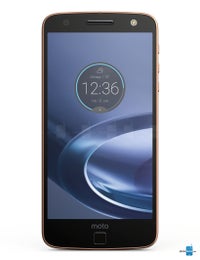 Currently the most expensive Motorola smartphone on the market, the Z Force Droid is also the model that offers the most advanced features. Boasting a 5.5-inch Quad HD ShatterShield display that's guaranteed not to crack for four years, the Moto Z Force Droid is powered by a Snapdragon 820 processor, and can provide over a full day of battery life. Other highlights include a 21 MP rear camera, an intriguing design, and compatibility with Moto Mods. Initially running Android Marshmallow, the Z Force Droid was updated to Android 7 Nougat back in November.
In the US, the Motorola Moto Z Force Droid is exclusively available on Verizon Wireless. At the moment, the handset costs $720 outright, or $30 per month over 24 months.
While it's about as large and thin as the Z Force, the Moto Z Play / Z Play Droid doesn't offer the same high-end features. Still, this is undoubtedly a great mid-range smartphone, one of its notable strengths being battery life - one of the longest we've seen on a 5.5-inch handset. Just like the more advanced Moto Z Force, the Z Play is also compatible with Moto Mods.
The Moto Z Play can be bought unlocked (for $449.99) and can be used on AT&T and T-Mobile, while the Moto Z Play Droid variant is available at Verizon for $408.
The
Moto G5 Plus
is the newest Motorola phone on our list, having been announced a few days ago at MWC 2017. We already had the chance to spend some
hands-on time with the G5 Plus
, and we were fairly impressed by it.
The Moto G series has always been about offering decent features at attractive prices, and the G5 Plus seems to excel in this regard. In fact, some of the features that this phone has are more than just decent - take its 12 MP rear camera, for example, which utilizes the same high-quality sensor that's found inside Samsung's
Galaxy S7
. You're also getting a 5.2-inch 1080p display, fingerprint scanner, a Snapdragon 625 processor, 32 GB / 64 GB of expandable internal memory, and a 3000 mAh battery. All these features are packed into a full-metal, splash-resistant body.
The
Moto G5
Plus is not yet ready to ship, but it will be launched in the coming weeks across the US, for prices starting at just $229 (for the version with 3GB of RAM and 32 GB of storage space). Running Android 7 Nougat out of the box, the phone will be sold unlocked, being compatible with most relevant US carriers.
Folks looking for a cheap and relatively compact Motorola smartphone should seriously consider getting the
Moto G4 Play
. Now, this is not an impressive phone by any means, nor is it particularly good looking. But it offers excellent battery life, and, overall, it's a very reliable device. Moreover, it works on all major US carriers (LTE compatibility included), and that's something that can't be said about too many cheap handsets out there. The Moto G4 Play is currently available for $149.99, though various deals can bring the price down to just $99.