Asus Transformer Prime models in the U.K. free of Wi-Fi bug that affects U.S. models
1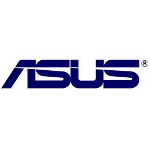 Asus Transformer Prime
in the U.K. are not experiencing some of the headaches and hassles that their stateside counterparts have been. In particular, the
Wi-Fi bug
that has been problematic for some U.S. users of the Transformer Prime just is not an issue in the U.K., although users in both countries share problems
with the tablet's GPS
. As far as that goes, Asus reminds U.K. buyers of the Transformer Prime that they have 30 days by law to return the device for a full refund. To get Brits to keep the tablet, Asus is extending the original warranty from 12 months to 18 months. Visit the sourcelink for details on how to extend your warranty by 6 months.
Asus also had some news about the
redesigned version of the Asus Transformer Prime
that it introduced last week. This model, the TF700T, replaces the 1.2MP front facing camera on the original Transformer Prime (TF201)
with a 2MP shooter
. Another update deals with the Super IPS+ display. The resolution on the display is raised from 1200 x 800 on the original model to 1920 x 1200. We would also expect some of the aluminum on the back
to be replaced with plastic
to allow for
better GPS function
. Those in the U.K. with an eye on the improved Transformer Prime should know that Asus says that the TF700T will not come to market before June. It is supposed to hit North America first, sometime in the second quarter.
source:
Asus
via
AndroidCentral