50% of current iPhone users will upgrade to the Apple iPhone 7; 19% will switch to a Samsung device
21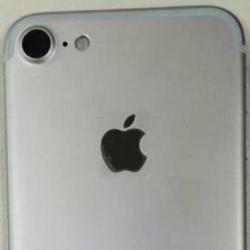 A recent survey conducted by Insurance2GO found that 50% of current iPhone users will upgrade to the
Apple iPhone 7
. The insurance firm provides different value options for consumers when it comes to insuring handsets. 1,014 people (in the U.K. we assume) were surveyed, and besides the half that said that they plan on switching to the
iPhone 7
, 19% said that they were going to switch platforms with their next upgrade and buy a Samsung branded phone. 8% plan on leaving Apple for a non-Samsung brand.
Overall, a vast majority of iPhone owners plan on upgrading to a new iPhone 7 model, or to a phone manufactured by another company. That leaves just 23% planning on keeping the status quo. Why? Among the top reasons for keeping things as they are is that the person cannot afford to switch. Another reason not to upgrade is that the current iPhone is good enough for the user.
"The market has grown incredibly competitive over the past couple of years, however it's no real surprise to see people are still firmly in favor of the iPhone handsets. We believe that the iPhone still reigns supreme, as its innovations and sleek designs will keep people coming back to Apple products again and again."-Duncan Spencer, Managing Director, Insurance2GO
The survey was done on July 4th, 2016 prior to the fateful launch of the
Samsung Galaxy Note 7
. As you probably know, a decision was made by Samsung on September 2nd
to halt shipments of the Samsung Galaxy Note 7
. In addition, all units already shipped need to be exchanged due to a defective battery that
has already caused at least two phablets to explode while charging
. Some of the 19% of current iPhone users planning on switching to a Samsung phone with their next upgrade, might have given a different response if the issue with the Galaxy Note 7 battery been taken place at that time.
source:
Insurance2GO