Did you buy the Samsung Galaxy Note 7 from a major U.S. carrier? Here's what you need to do now
78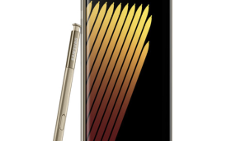 According to Consumer Reports,
Samsung has not officially recalled the Samsung Galaxy Note 7
. Thanks to a defective battery that has exploded while in the process of charging, the manufacturer has stopped shipping and selling the device. It also is offering to exchange the handset for another model. Consumer Reports recommends that those who bought the phablet, return it to the store where it was purchased from.
Each of the four major U.S. carriers has made an announcement about the options open to subscribers who purchased the device from them. If you still have questions, we suggest that you call your wireless operator's customer service number, or head to the carrier's closes retail location.
If you purchased your
Samsung Galaxy Note 7
from Verizon, the nation's largest carrier will allow you to return your phone up through September 30 without the usual restocking fee. Big Red will allow customers to return the Galaxy Note 7 for a refund, or exchange the device for another model.
AT&T is allowing those with the Samsung Galaxy Note 7 to return it, or exchange it for any other smartphone in its lineup. That is the case even if the phone is out of its "return period" or is damaged. If the device selected is another Samsung model, they will receive a $25 bill credit for each unit. Note 7 accessories can also be returned. AT&T says that it will allow subscribers to exchange this interim device for a new Samsung Galaxy Note 7 once units are shipping again. Those exchanging or returning an AT&T branded Galaxy Note 7 need to bring it to any nearby AT&T store, even if the purchase was made online. Restocking fees will be waived. Any gift received with the purchase of the phablet can be kept.
T-Mobile will issue a full refund to anyone returning a unit and accessories purchased from the wireless operator. Restocking and shipping charges will be waived, and the free Netflix subscription can be kept along with the Gear Fit and microSD card. With their refund in hand, T-Mobile subscribers can then purchase any smartphone in the T-Mobile lineup. Once Samsung starts shipping the new Galaxy Note 7 units, T-Mobile customers can exchange their phone with the defective battery, for a new one.
Sprint is giving its Samsung Galaxy Note 7 users three options. They can hold on to their current phone and exchange it for a new one once Samsung starts shipping them. Or, the Galaxy Note 7 can be exchanged for the
Samsung Galaxy S7
or
Samsung Galaxy S7 edge
. The difference in price will be refunded and accessories will be exchanged for ones that fit the Galaxy S7/S7 edge. Choose this option, and Sprint will issue a $25 bill credit within 90 days. The final option is to exchange the Galaxy Note 7 for any device in Sprint's lineup, with any price difference reimbursed to the customer. Sprint customers with the Galaxy Note 7 should take it to the store it was purchased from. Or, call (888) 211-4727.
source:
Verizon
,
AT&T
,
T-Mobile
,
Sprint