iPhone 13 Pro Max Review: undisputed battery champion
46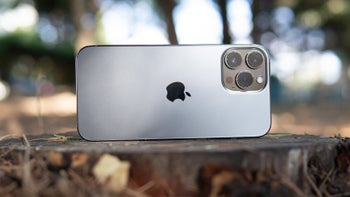 iPhone 13 Pro Max Intro
iPhone 13 Pro Max Unboxing
Just like its predecessor, the iPhone 13 Pro Max comes in a smaller box where apart from the phone, you also have a USB-C to Lightning cable, a SIM tool, as well as user manuals.
iPhone 13 Pro Max Full Specs
iPhone 13 Pro Max Pros and Cons
Pros:
Cons:
iPhone 13 models
This is a good place to mention that there are three other iPhone 13 models. This iPhone 13 Pro Max review is of the only "Max"-sized model with a 6.7-inch screen.
The iPhone 13 Pro is more compact at 6.1 inches, yet it keeps the same camera setup and 120Hz refresh rate, only at the cost of a smaller battery.
What's new about iPhone 13 Pro Max?
This phone is seriously impressive and features meaningful improvements over even the smaller 13 Pro, and even bigger gains of 20% to 25% compared to the regular iPhone 13.
iOS 15 software
You have IP68 water and dust protection for a peace of mind, the front of the phone uses Apple's Ceramic Shield, a fancy term for its extra-tough glass, and on the back, the camera lenses are actually made of sapphire so they are far more resistant to scratches.
To improve battery life, the iPhone 13 Pro Max utilizes variable refresh rate that ramps from 10Hz to 120Hz depending on the content you are watching and your actions, instead of just staying stuck at 120Hz all the time.
Another worthy rival is the upcoming Galaxy S22 Ultra, which is expected to launch in February 2022, and bring even more in terms of performance and cameras, plus a built-in S Pen!