iPhone 13 Pro Max Review: undisputed battery champion
45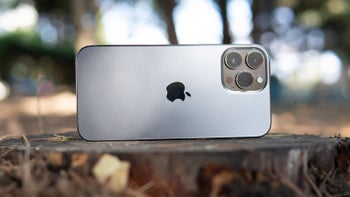 The
iPhone 13 Pro Max
is the biggest boy in Apple's 2021 iPhone lineup and its big size has allowed not only for a large, 6.7-inch screen, but also the biggest battery ever put on an iPhone. And while the Pro Max is essentially the same phone as the smaller
iPhone 13 Pro
in terms of features, this larger battery makes it a truly special device that lasts on and on.
If you care about that battery life and don't mind a big phone, the iPhone 13 Pro Max has no alternative and after testing it for a while, we have found no major flaws either. If you are hesitant about getting such a big phone, though, you should definitely first try it out: it's an oversized device that becomes truly gigantic once you dress it up in a protective case, and Apple has added a bit of weight to what's already one of the heaviest phones around.
And if you are wondering whether you should switch to the iPhone 13 Pro Max over the available Android phones, you would be disappointed to know that Apple is still using its proprietary Lightning port rather than the standard USB-C, and it's got some catching up to do to the
Galaxy S21 Ultra
when it comes to long-range telephoto lens.
However, with the larger battery, the guaranteed 5 years of software updates, and the new camera features — like Cinematic Mode video, an inventive macro mode, photographic styles, an upgraded telephoto lens, and a new ProMotion display with a 120 Hz refresh rate — iPhone users that have been holding out for the right new iPhone to upgrade to should probably jump in with the iPhone 13 Pro Max.
You might also like:
Design, Size and Colors
The iPhone 13 Pro Max is unapologetically a big phone. With a flat screen and no tapered edges, it sits wider than most Android flagships too. It also has these flat shiny sides that give it extra style points, but are not quite ergonomic and it's hard to comfortably grip unless you have a bigger hand.
While we love Apple's push towards bigger batteries, this has also meant adding more weight to an already giant phone. Just take a look at the evolution of the Max series throughout the years, the screen size and weight have consistently grown only bigger:
iPhone XS Max — 6.5", 208g
iPhone 11 Pro Max — 6.5", 226g
iPhone 12 Pro Max — 6.7", 228g
iPhone 13 Pro Max — 6.7", 240g
My personal experience with the new iPhone 13 Pro Max is that it's big but manageably so if you use it without a case, but the moment you put a case on it, it crosses some sort of a mental line and starts looking like a mini tablet.
Obviously, this is a poweruser's phone —it's meant for those users that don't mind ambidextrously handling a huge device, because they know that provides them with a large screen. Those that want more "regular iPhone" have other iPhone models to pick from — the iPhone 13 Pro being the closest to specs and with the same front and rear cameras as the iPhone 13 Pro Max.
For all else, the iPhone 13 Pro Max is a beautiful and solidly constructed device. The stainless steel body feels durable and premium, with an expensive phone vibe all around. You have IP68 water and dust protection for a peace of mind, the front of the phone uses Apple's Ceramic Shield, a fancy term for its extra-tough glass, and on the back, the camera lenses are actually made of sapphire so they are far more resistant to scratches.
iPhone 13 Pro Max colors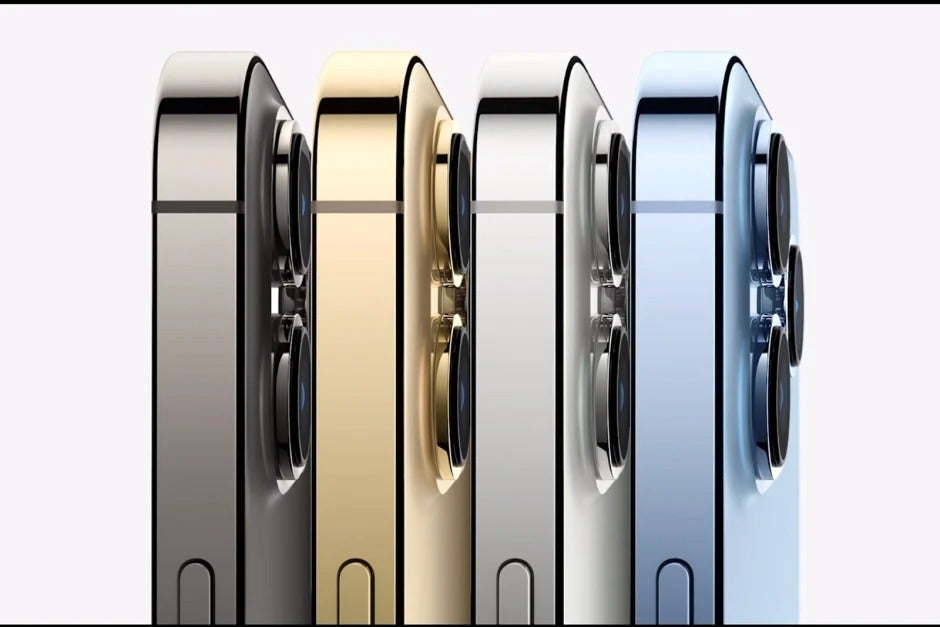 The back is still frosted glass that you can get in one of four colors: the new Sierra Blue, a very nice and pale shade of blue, then the Graphite that we have up for review, then the bright Silver and finally, the Gold model which is more like pale champagne and also looks quite good.
iPhone Pro models have had "boring" colors for some years now, so if you want something that looks a bit more fresh and pop, maybe the Sierra Blue is right up your alley. The other paintjobs have the same grounded look to them as before — nothing flashy like the iPhone 13 colors, but more mature with some shine added by the stainless steel frame.
The back being matte means you don't get fingerprint smudges if you use the phone without a case, but we also find frosted glass more slippery than a glossy finish, which sticks to the hand a bit easier.
The redesigned notch
The 6.7-inch display on board now comes with a 20% smaller notch, which is now narrower but just a tad bit taller. It kind of looks like a bootleg iPhone that copied the notch wrong right now — we've been looking at the same design for a few years now, so it will require some getting used to.
It's unclear why Apple decided to skin down the notch by such a small amount — the software does not behave differently, meaning you don't get more notification icons around the notch. Perhaps it needed to be shrunk by just a tad to make more room for the rear camera array, which now takes up more room inside the device.
The camera bump and MagSafe
Unfortunately, it appears Apple didn't really plan for how much the iPhone's camera is going to grow when it first introduced MagSafe and its accessories. Reports around the 'net show that some MagSafe chargers don't fit perfectly with the iPhone 13 Pro and iPhone 13 Pro Max, as they overlap with the camera array just a bit. Apple's own MagSafe Duo Charger included!
It still works and charges the phone, but it sits a bit funky and doesn't stick to the full array of magnets. That's definitely something to be aware of when shopping for charging accessories.
iPhone 13 Pro Max screen
Display measurements and quality
One improvement with the screen is that it now gets quite a bit brighter: while last year's Max could reach 800 nits of brightness, this one goes to 1,000 nits, which makes for far more comfortable use outdoors on a sunny day (we actually measured a slightly higher reading of 1,050 nits). In the above chart, also pay attention to the Delta E numbers which show the average error from the ideal color reproduction, it's tiny on the iPhone 13 Pro Max, this display is calibrated impeccably well!
But the big story this year is definitely the 120Hz ProMotion display. It's enabled by default and it's just glorious. Apple has been late to the 120Hz party, but it argues that it has baked all of it into the system which took longer. To improve battery life, the iPhone 13 Pro Max utilizes variable refresh rate that ramps from 10Hz to 120Hz depending on the content you are watching and your actions, instead of just staying stuck at 120Hz all the time.
Performance
Fast all around and an absolute beast for gaming
All four iPhone 13 models feature the same Apple A15 Bionic chip, but there are some slight details that you should know about. First, the A15 chip here is built on the same 5nm technology as last year's A14, but it nonetheless manages to make some gains in both CPU and GPU performance. And compared to Android phones typically powered by the Snapdragon 888, this processor is a step above in terms of performance.
We start measuring first the CPU performance where you will notice that the gains in single-core speeds are not quite as big, as the improvements in mulit-core performance:
Just like its smaller Pro sibling, the iPhone 13 Pro Max features a more powerful GPU with an extra core compared to the iPhone 13 and
iPhone 13 mini
. But not only that, just the bigger form factor allows for much more efficient thermal management and less throttling while gaming.
To measure this, we turned to the brilliant 3D Mark Wild Life Extreme test, which simulates 20 minutes of straight high-end gaming. This kind of test reveals not just the initial burst of performance, but also shows whether the phone can maintain that performance in more realistic cases.
After all, when you are playing games, you are not just playing for a couple of minutes, you will probably spend at least 15-20 minutes, and sometimes a lot more so sustained performance is important.
GPU and Gaming performance
Here, we see that the iPhone 13 Pro Max not only starts at a much higher score, but after an initial drop that we see on all iPhones, it stick to its nominal speed far better. This phone is seriously impressive and features meaningful improvements over even the smaller 13 Pro, and even bigger gains of 20% to 25% compared to the regular iPhone 13. It also has more than double the scores of Android flagships like the Galaxy S21 Ultra. If you want the ultimate gaming machine, the iPhone 13 Pro Max seems like the perfect choice.
Lightning fast phone with a Lightning slow port
Of course, it goes without saying that the iPhone 13 Pro Max still sports a Lightning port on the bottom. Unlike the Pro iPads, which have now moved to USB C, Apple's "most Pro iPhone ever" is still stuck at non-pro USB 2.0 file transfer speeds.
It kind of makes sense because Apple lives by that "wireless future" ideal and would much rather you use AirDrop to transfer files, which is admittedly incredibly convenient. But when you want to use external accessories with the iPhone 13 Pro Max, you still need to buy MFi stuff or at least look for the appropriate dongles.
Camera
While last year the Max model had a slightly more advanced camera system than the smaller Pro model, this year, the cameras on both the iPhone 13 Pro and iPhone 13 Pro Max are exactly the same. Which is to say... great!
You have a triple camera system, as before, but it's much bigger and the initial reaction to just the look of it was... well, let's just say that "ugly" was the most common phrase we heard. But all three cameras are new and better. Apple has chosen to stick with 12MP for the sensors, but the main wide angle camera now features a bigger sensor and a wider aperture, which makes it faster and gives it better low light performance.
The ultrawide camera receives a similar upgrade and is also more capable in low light photography with faster shutter speeds in night mode. It also now enables macro photography as the iPhone 13 Pr Max can detect when you are trying to shoot something up close.
Finally, the telephoto lens is now 3X, up from 2.5X on last year's model, which gives you more reach to zoom in. This will give some extra oomph to your Portrait Mode photos — 3X on the iPhone 13 Pro Max is the equivalent of a 77 mm lens, which is quite good for nice, straight, honest portraits with good background separation.
The digital zoom does not go past 15X for photos and 9X for video — there's no crazy zooming modes here like the ones some Android phones provide.
Here is a quick look of the camera specs on the 13 Pro:
Wide camera: 26mm on both, f/1.5 aperture and larger sensor
Ultrawide camera: 0.5X, or 13mm, f/1.8 aperture
Telephoto camera: 3X zoom, or 77mm
Front camera: 12MP
iPhone 13 Pro / Max camera samples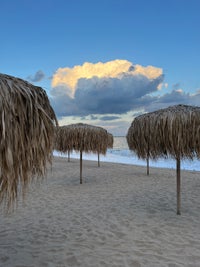 If we had to summarize the differences, we would say that during the day the quality is very similar to last year's model with only zoom shots getting a more noticeable boost, and some very slight variation in colors.
The iPhone 13 Pro Max's selfie camera, however, has gotten a huge update and now captures much more dynamic shots and better exposes faces. Just take a look at the selfies above, the skies are completely burned out on the iPhone 12 Pro Max, while they are beautifully blue on the newer Pro Max.
Night Mode is improved
In low light, however, it gets interesting. There are bigger changes, definitely, but don't expect anything revolutionary. This year, Apple has tweaked its Night Mode software and the iPhone 13 Pro Max captures slightly darker photos for a more realistic "night" feel.
We feel like that's a good change, and overall photos at night have cleaner detail and just look at the lamps and flare around them which is far better controlled. Some phones try to emphasize they can capture a ton of light at night and the resulting image is sometimes so bright it almost seems like day, so Apple introduces some common sense here which is good to see. It also usually takes less time to capture a night photo, with shorter exposure times.
It's worth noting that Night Mode is available for all cameras on the iPhone 13 Pro Max — be it the selfie shooter, main wide angle, ultra-wide, or — most notably — the telephoto camera. The 12 Pro Max would take Night Mode shots with digital zoom in, while on the new iPhone 13 Pro line you can use the 3X telephoto camera thanks to the improved low light performance of the new iPhones.
The ultra-wide camera's Night Mode has gotten an even bigger boost. It's a big improvement from the ultra-wide on previous iPhones as it captures far more detail with better clarity.
Photographic Styles — changing the game
A smartphone's camera is defined by its post-processing — since we are still dealing with rather small sensors, manufacturers create algorithms, which take multiple shots with the press of a shutter and work some dark magic behind the curtains to improve dynamics, detail sharpening, and colors.
Colors and contrast are a huge deal and we often judge cameras depending on how they reproduce those. Well, the new iPhone line now has a "Photographic Styles" setting in the camera app, which kind of changes the game.
Instead of being stuck with the familiar, warm, yellow-ish iPhone color reproduction, you can tune tone and color temperature to taste. You have 4 presets, which are initially dialed in as "Rich Contrast", "Vibrant", "Warm", and "Cool". But you can change those to taste and the iPhone 13 will always remember which preset you were last using.
iPhone 13 Pro Max has a macro camera?
With the new ultrawide camera that supports auto focus, you can now capture
macro mode
shots like the one above at a distance of merely 2 cm (less than an inch). This new macro mode is quite neat and the shots above showcase just how powerful it can be.
iPhone 13 Pro Max video recording
On the video front, you still don't have some of the bells and whistles of the Android competition, and things like 8K video are not available. On the other hand, those other competitors don't offer professional video codecs like Apple ProRes video that you get on the iPhone.
But that's mostly a discussion of power user features for the proverbial 1%, while most people will probably record video at 4K or even 1080p. What matters for those users is that Apple has improved low-light video a bit and you now get a slightly cleaner image and a bit more light in darker conditions.
During the day the improvements in video quality are very subtle, to the point that you may not even notice them. There is also no noticeable change in video stabilization, but we already have excellent video stabilization on iPhones, so we did not expect big changes here.
The big new video feature is
Cinematic Mode
, which does two things: first, it blurs the background like Portrait Mode for video, and secondly, it would automatically rack focus as your subject looks away to other people and then reacquire it as they look back into the camera.
And while all other new features feel very solid, this one feels like a bit of a gimmick, or at least a work in progress. The switching is often a bit chaotic. The background blur of the Cinematic Mode videos, however, is the best of any phone that has attempted portrait mode video so far.
It's a big jump over Samsung's or OnePlus' solutions, but still far from perfect. You can spot the faux bokeh bleeding into the edges of your subject and sometimes the iPhone 13 Pro Max doesn't know when it should shift focus and when not.
You are able to tap on the viewfinder while recording to make sure the right thing is in focus and you can change the amount of blur (simulated aperture width) after the fact, which is cool. But Cinematic Mode is locked to 1080p at 30 FPS, which is not very… cinematic.
Battery Life and Charging
The iPhone 13 Pro Max has the biggest battery cell that Apple has ever put in an iPhone at a massive 4,352mAh capacity, and that is great news for battery life. The 13 Pro Max just lasts on and on, and on. But first, just take a look at the evolution of batteries on Max-sized iPhones in the past four years:
13 Pro Max — 4352 mAh
12 Pro Max — 3867 mAh
11 Pro Max — 3969 mAh
XS Max — 3174 mAh
That's a 50% increase since the iPhone XS Max, and that's great news as one of the most common complaints with the XS Max was about its sub-par battery longevity. Apple did tout an improved battery life when presenting the iPhone 13 Pro max on stage and that seems to be very much true.
My colleague Joshua Swingle who was first to get the 13 Pro Max says that battery life is "simply incredible", measured in as long as 12 hours of screen on time with the majority of that spent on social media.
But to get some more precise battery measurements, we turn to our three
PhoneArena battery tests
:
The Apple iPhone 13 Pro Max is crushing it on the web browsing test and that ladies and gents is one of the highest scores among all devices that we have tested so far. Impressive showing!
But it is also great at our YouTube video streaming test where it managed to play back video non-stop for more than 10 hours, a first for an iPhone.
And last but not least, gamers will be happy to know that you get excellent battery life there too as the score there also breaks the 10-hour mark.
Compared to the iPhone 12 Pro Max, we have measured improvements of between 20% and 30%, making this a 2-day phone with average use. In fact, it's actually quite hard to drain the battery on the new iPhone 13 Pro Max in just one day. I kind of forgot all about not being able to see the battery percentage in the notifications area — that battery just refuses to die.
To top it off, you can save battery life further by disabling the 120 Hz refresh rate of the ProMotion display.
On the charging front, there is far less excitement: you don't have a charger in the box, so prepare to spend a bit extra cash if you want one, and there is also no change in charging speeds, at least according to Apple.
It's worth noting that any new iPad — from the iPad 10.2 (2021) to the iPad mini 6 all the way to the iPad Pro (2021) comes with a charging brick with a USB Type-C plug. So, if you are planning to pick one up, the charger will work just right with the USB C to Lightning cable that the Apple iPhone 13 Pro Max comes with.
We decided to check just in case and it seems that the iPhone 13 Pro Max secretly supports faster charging than the official 20W speeds.
iPhone 13 Pro Max charging speeds
Apple 20W charger vs Samsung 45W charger
| iPhone 13 Pro Max charging speeds | Apple 20W charger | Samsung 45W charger |
| --- | --- | --- |
| 5 mins | 9% | 8% |
| 10 mins | 16% | 18% |
| 15 mins | 22% | 27% |
| 30 mins | 41% | 53% |
| 45 mins | 61% | 74% |
| 1 hour | 77% | 85% |
| 1 hour 15 mins | 87% | 93% |
| Full charge takes | 2 hour 2 minutes | 1 hour 40 minutes |
You can definitely see that you get quite faster charging as a 30-minute top up with Samsung's fast 45 W charger gives you 53% recharge vs just a 41% top-up while using the official Apple 20 W charging brick.
And a full charge takes just 1 hour and 40 minutes if you use that faster charger compared to a bit more than 2 hours with Apple's own charger.
Overall, it's nice to know that you have those slightly faster speeds, which are definitely appreciated with this bigger battery and it's a bit perplexing why Apple itself is not selling a 30W fast charger to support those higher speeds (the iPhone 13 Pro Max supports up to 27W, we measured).
Even this way, though, with these higher speeds, the iPhone feels behind the pack. That might have counted as fast charging a couple of years ago, but is downright slow compared to Android flagship rivals that often charge fully in 30-40 minutes (or even faster in some extreme cases). Apple is obviously super conservative about this and doesn't want battery degrading or explosion scandals, and that's our only explanation.
iPhone 13 Pro Max: should you buy it?
At the end of the day, the Apple iPhone 13 Pro Max is clearly one of the best big phones around. It is the world's fastest phone, it has simply incredible battery life, and the camera system is more versatile now and captures better photos, while video recording remains the very best in the industry. To top it off, the camera styles are now — gasp — customizable with modes like Rich Contrast or Vibrant Cool giving you more control over camera output.
Add to that the long anticipated 120 Hz refresh rate ProMotion display, and you have one very enticing package and the price has not changed either. But the real story for us remains about the incredible battery life, which is... just sublime! This is comfortably a 2-day phone with average use and that feels liberating.
Should you buy it?
If you own an
iPhone 12 Pro Max
, you already have excellent battery life and the one major feature you are missing out on is the 120 Hz refresh rate, but for pretty much everything else that phone is very close and there is nothing else major that you don't already have, so you definitely don't have any big reason to upgrade.
Interestingly, we would say the same thing about the
iPhone 11 Pro Max
, which has aged incredibly well, not least thanks to its large battery.
For everyone else, especially those rocking the
iPhone XS Max
, the iPhone 13 Pro Max will be a revelation in battery life and a big upgrade all around.
Android users who are curious about the iPhone 13 Pro Max should know that it's a bit bigger and bulkier than many Android flagships, and it doesn't have the periscope zoom lens of the S21 Ultra and others, but it opens up the door to the Apple ecosystem with Apple Watches, AirDrop, iMessage, etc. And for the first time in a while, it might actually have a battery life advantage.
So... what do you think about the iPhone 13 Pro Max: is it the update you've been waiting for?