iPhone 13 colors: all the official colors
1
We may earn a commission if you make a purchase from the links on this page.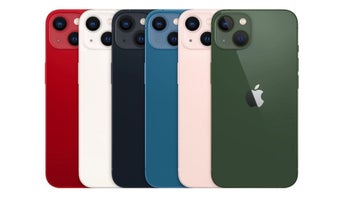 Apple
has been quite progressive with the iPhone colors in the past few years, especially compared to other big manufacturers. While others stick to "safe" colors such as black, grey, or white, Apple utilizes the rainbow spectrum quite flawlessly and is doing the same this time as well.
The
iPhone 12
for example comes in a slew of colors, including deep blue, minty green, "Project Red," white, black, and most recently, purple. The iPhone 13 series are a bit more conservative in terms of color options; however, some of these colors do look gorgeous and fresh.
UPDATE:
During its spring product event Apple announced a new color option for the iPhone 13 and 13 Pro models. Read on to find what it is.
Without further ado, let's dive into every detail of the color palette of the iPhone 13, iPhone 13 Pro, iPhone 13 Pro Max, and iPhone 13 mini.
Jump to section:

Buy the iPhone 13 series:

iPhone 13 and iPhone 13 mini colors
iPhone 13 / iPhone 13 mini in Sierra Blue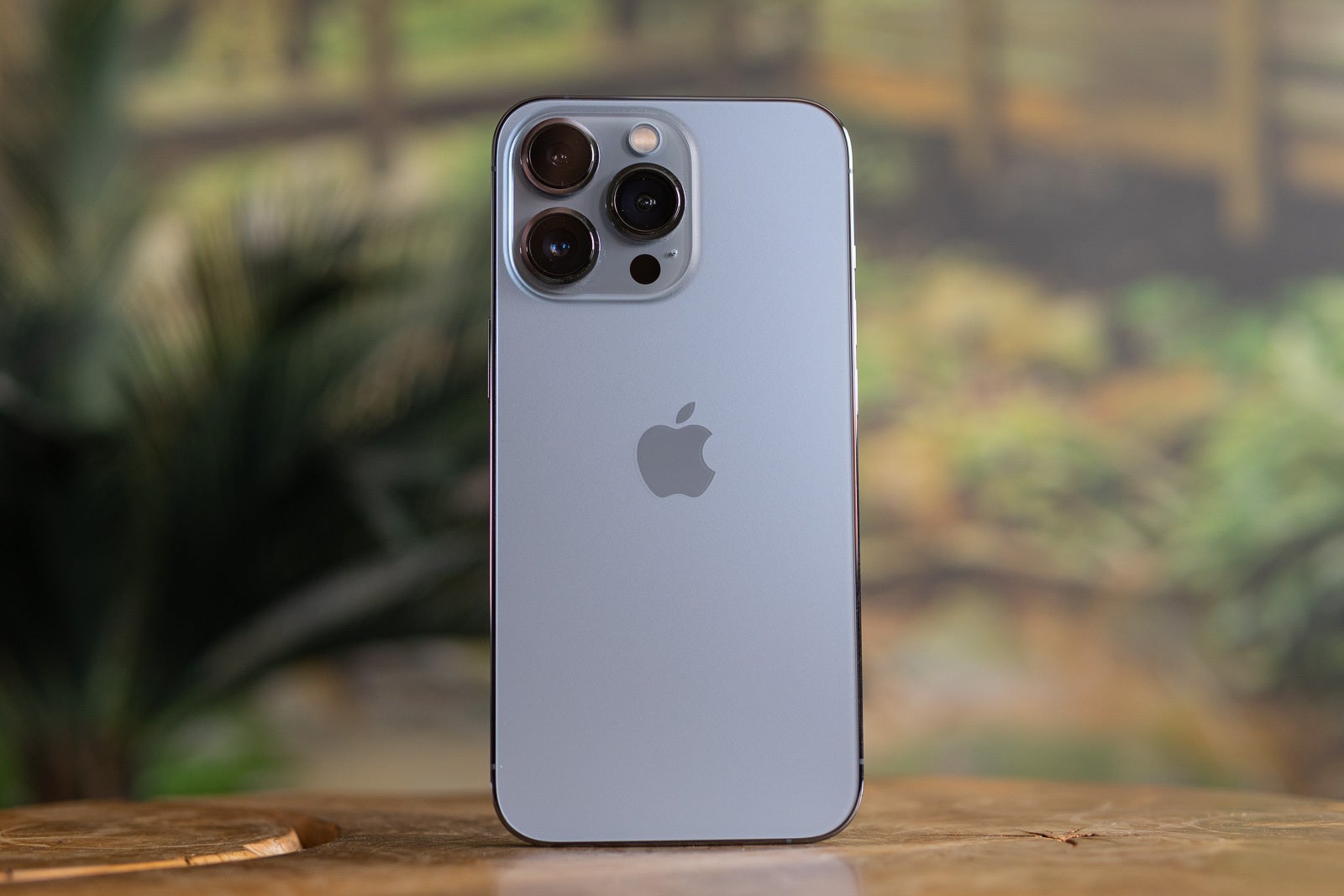 The Sierra Blue (previously known as pacific blue) color is available only for the Pro-branded models of the iPhone 13 series, and it is a signature color that looks premium and interesting. Luckily this year the two Pro-variants of the series are also getting a touch of new color and not just your standard Silver or Dark colors.
The color is matte so it won't attract fingerprints and the Apple logo on the back is painted in a similar, but a little bit lighter hue so it contrasts nicely with the rest of the phone. It gives the new iPhone 13 Pro and iPhone 13 Pro Max a touch of trendiness, but still keeping a classy feel.
iPhone 13 / iPhone 13 mini in Silver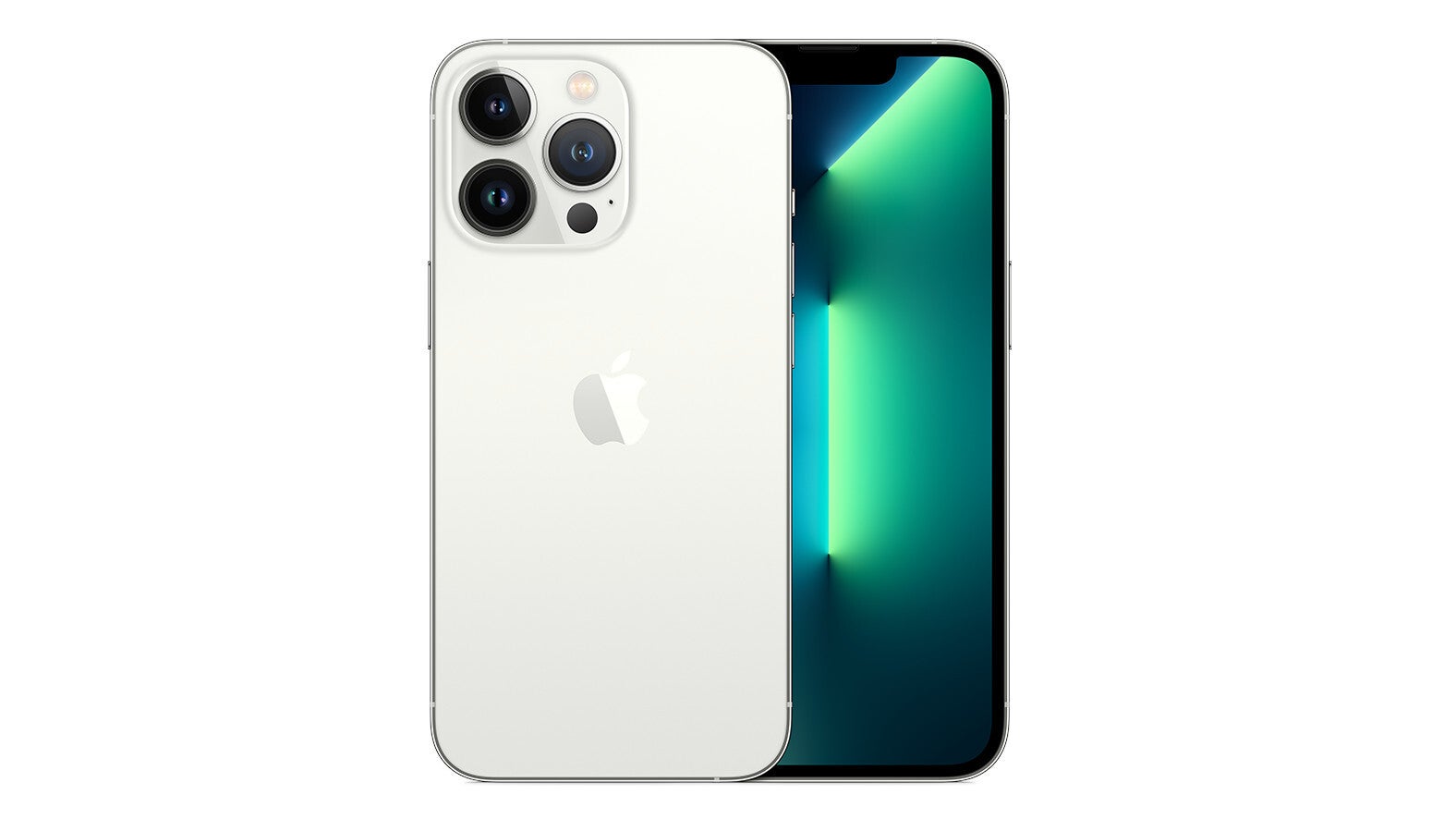 The Silver variant is available only for the Pro-branded models in the newly-announced iPhone 13 series. The Silver gives the phones quite the sophisticated and minimalistic look and appears to be a bit of a colder tone in comparison to the Starlight color (which is available only for the iPhone 13 and the Mini).
The Silver color is pretty much a standard color for Apple, and we're familiar with it from the iPhone 12 Pro. It will look good with any case, or without a case if you wish to do so. The light color won't attract any fingerprints and will look clean all the time.
iPhone 13 / iPhone 13 mini in Pink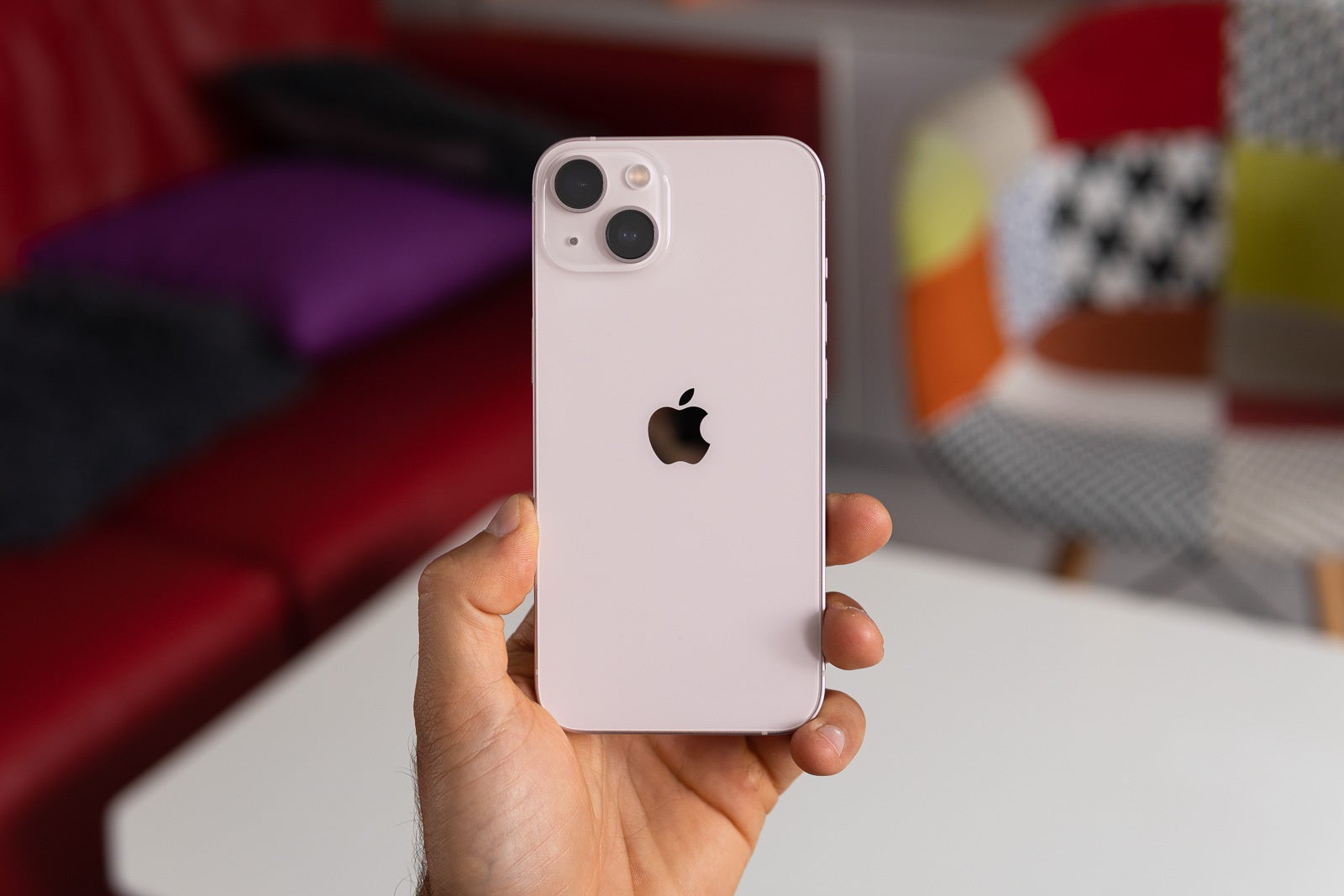 The Pink variant for the vanilla iPhone 13 looks fresh and youthful. It is a light pink hue with a matte finish, it is not too saturated of a color and isn't anything flashy. However, it catches the eye and it also makes the phone looks premium and elegant. If you're more into fresh and different colors, you may like this one. The logo on the back is painted with a silver hue.
iPhone 13 / iPhone 13 mini in Blue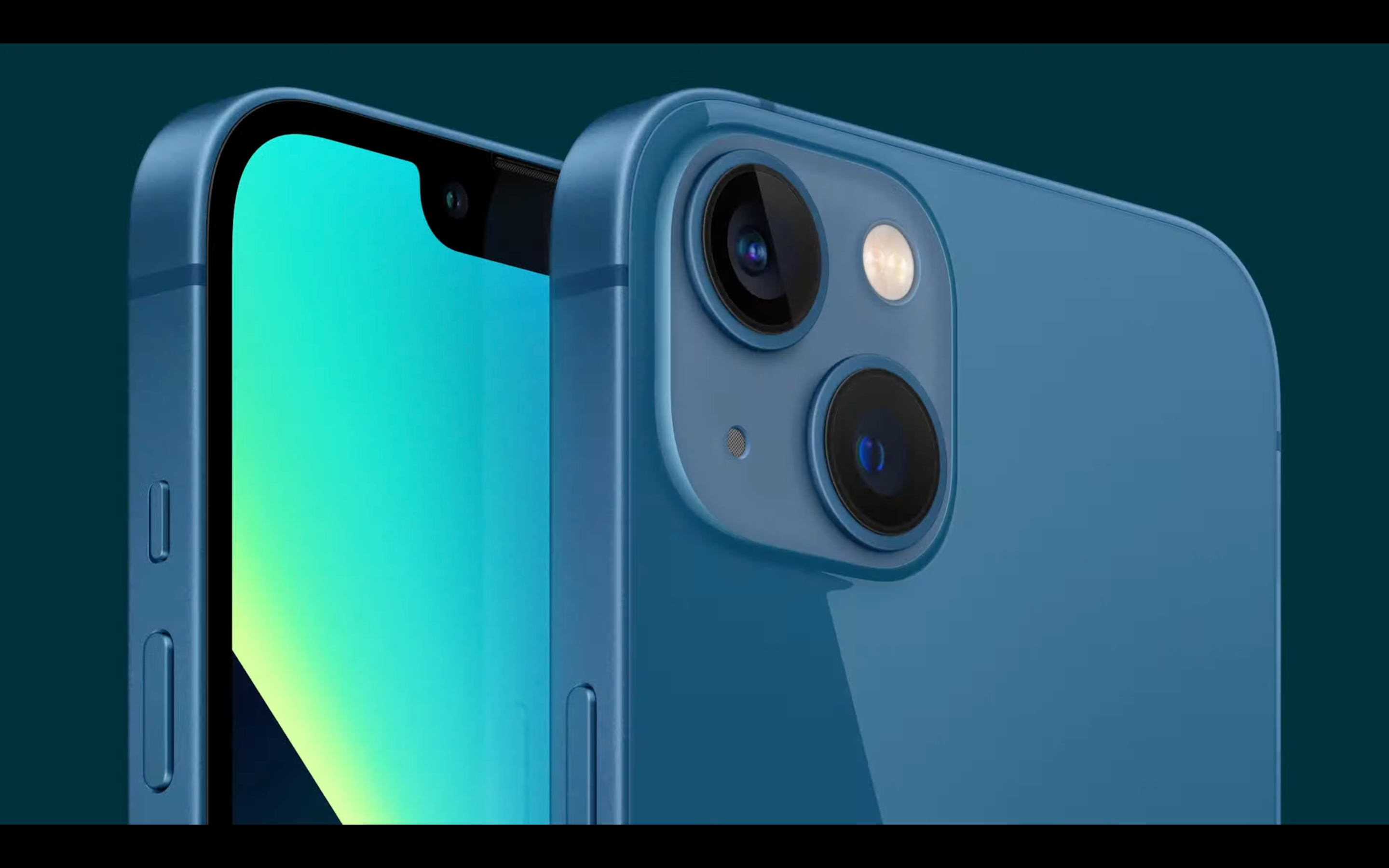 The Blue is a bit reminiscent of the iPhone 12 signature blue color, although it does seem a bit darker on photos - it's a bit different from Sierra Blue and Pacific Blue. Keep in mind though that these colors may look slightly different in real life than what we see on photos or videos of the phones.
A matte finish and a dark silver Apple logo complement the Blue color. This one is for the more conservative people out there and will look good both in a professional setting or in your daily life.
iPhone 13 / iPhone 13 mini in Midnight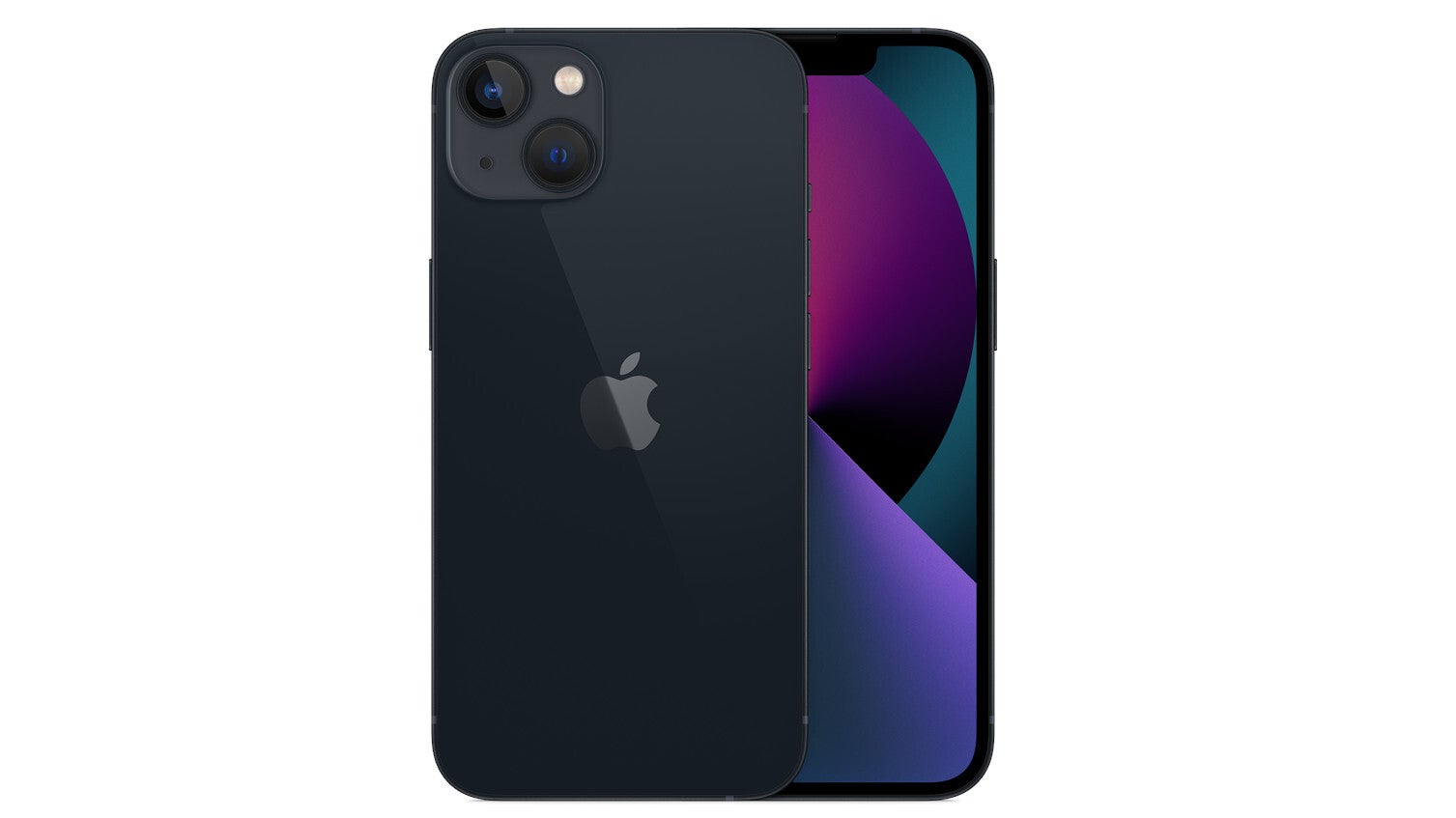 The Midnight color is the closest you can get to a matte black this year, it is a very dark color that looks quite sophisticated and interesting, contrary to what one might think when thinking about a blackish smartphone. The color is deep and blends seamlessly with the iPhone 13 and the iPhone 13 mini camera bump, with the logo not standing out as much either.
iPhone 13 / iPhone 13 mini in Starlight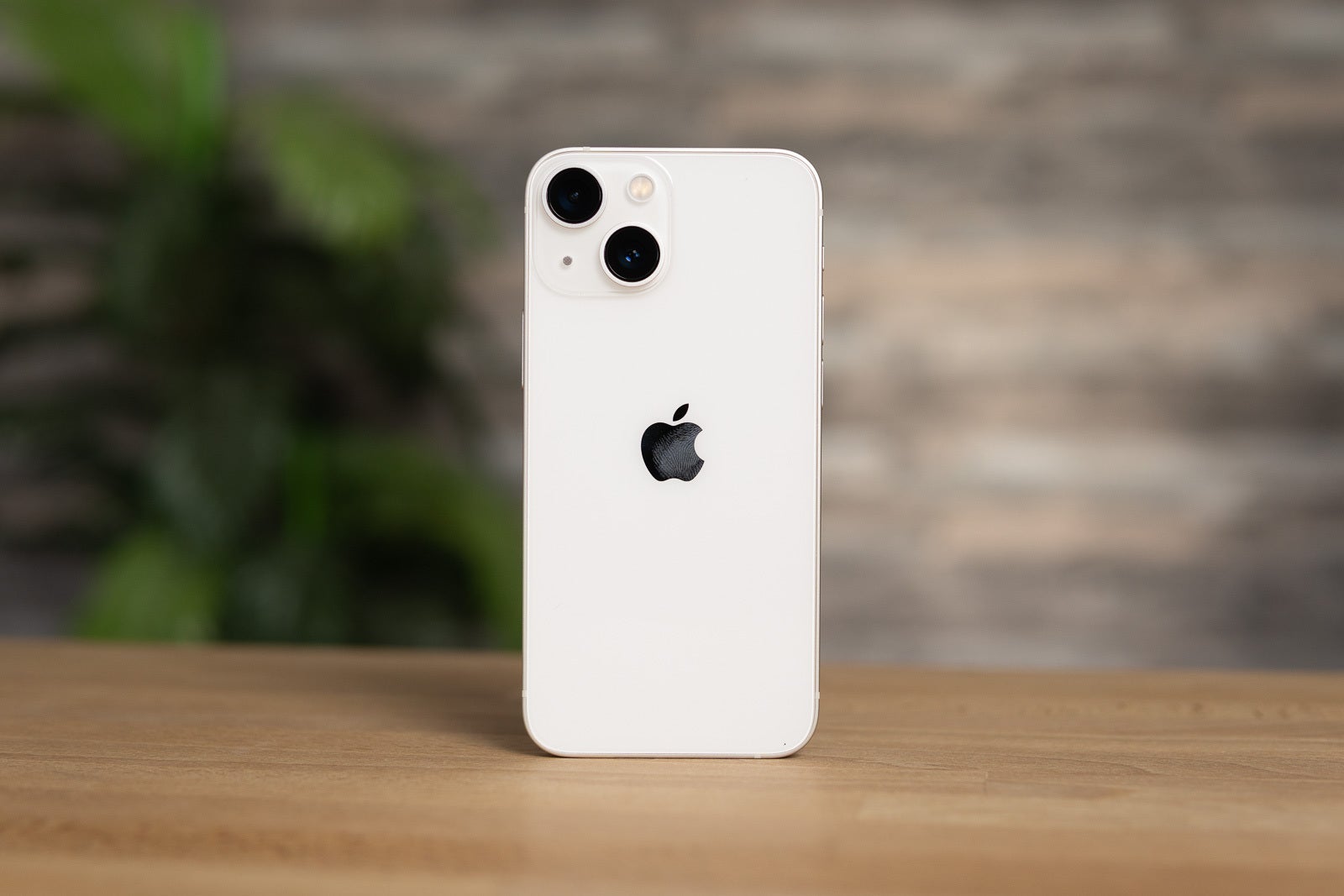 What Apple dubbed 'Starlight' is the white variant for the vanilla iPhone 13 and the iPhone 13 mini. It is a traditional color for Apple and if you ask me "Which iPhone 13 color should I buy?" I'll probably answer - the white one! It's pure classic and always looks good.
This color is not your typical snow-white color, of course, it comes with a slightly warmer tone to it which makes it look quite stylish and at the same time simple and elegant. It may look like the Pro color Silver, but it has a warmer undertone, compared to it.
The Apple logo here is silver, and the white color isn't very visible on the front of the iPhone.
iPhone 13 / iPhone 13 mini in Product Red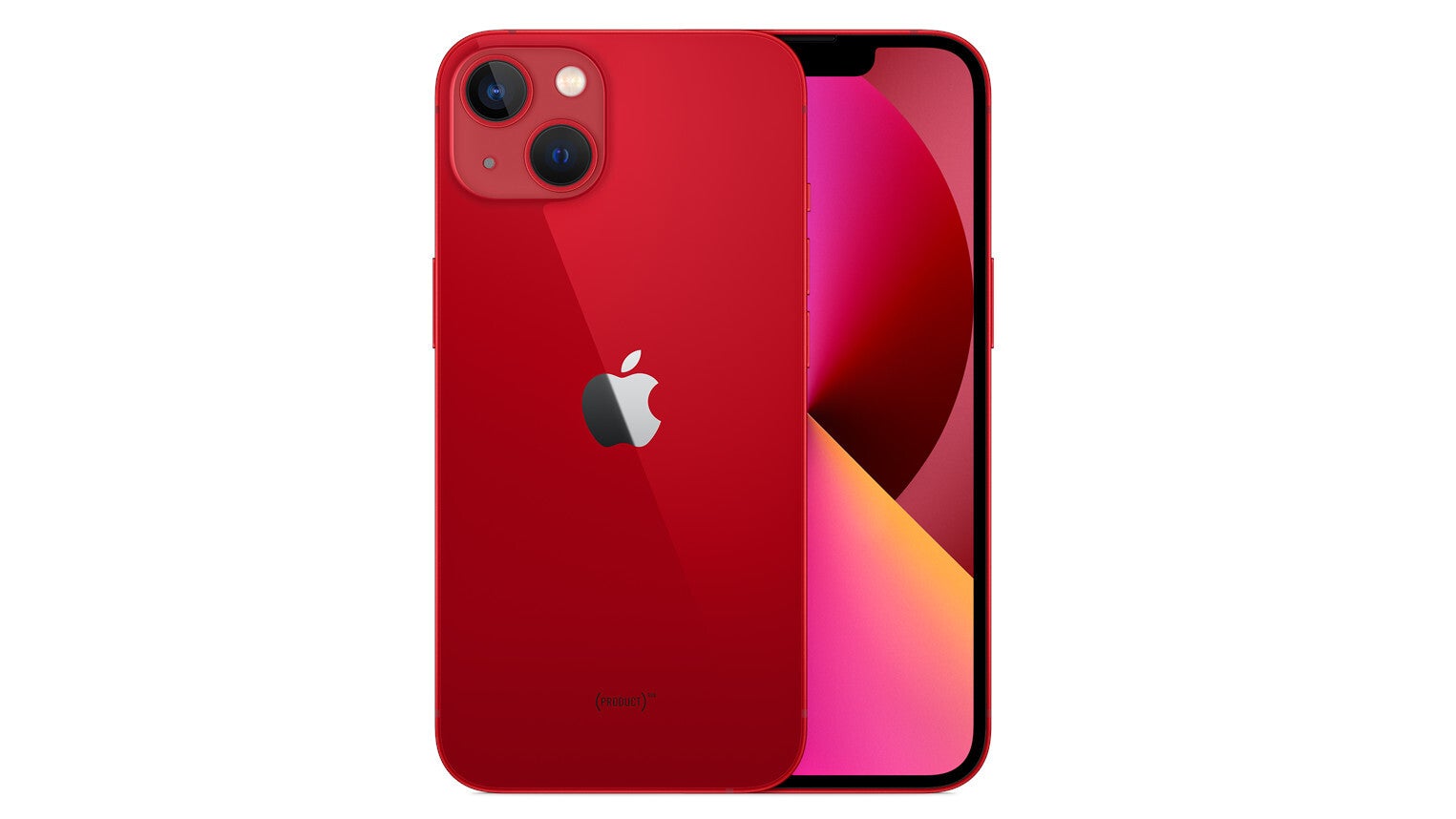 The Product Red initiative has been going steadily for quite some time now, and it continues on with the new iPhone 13 series. If you're a fan of red phones or just want to support the initiative, you're in luck. Anyways, red phones do look daring and they attract attention, and the iPhone 13 in red won't be any different.
Let's hope that the red in Product Red is actually red this time around, as the last devices to sport this branding were in fact (as my girlfriend pointed out) "coral pink." The iPhone 13 Product RED color looks properly red in the official photos, so fingers crossed.
iPhone 13 in Green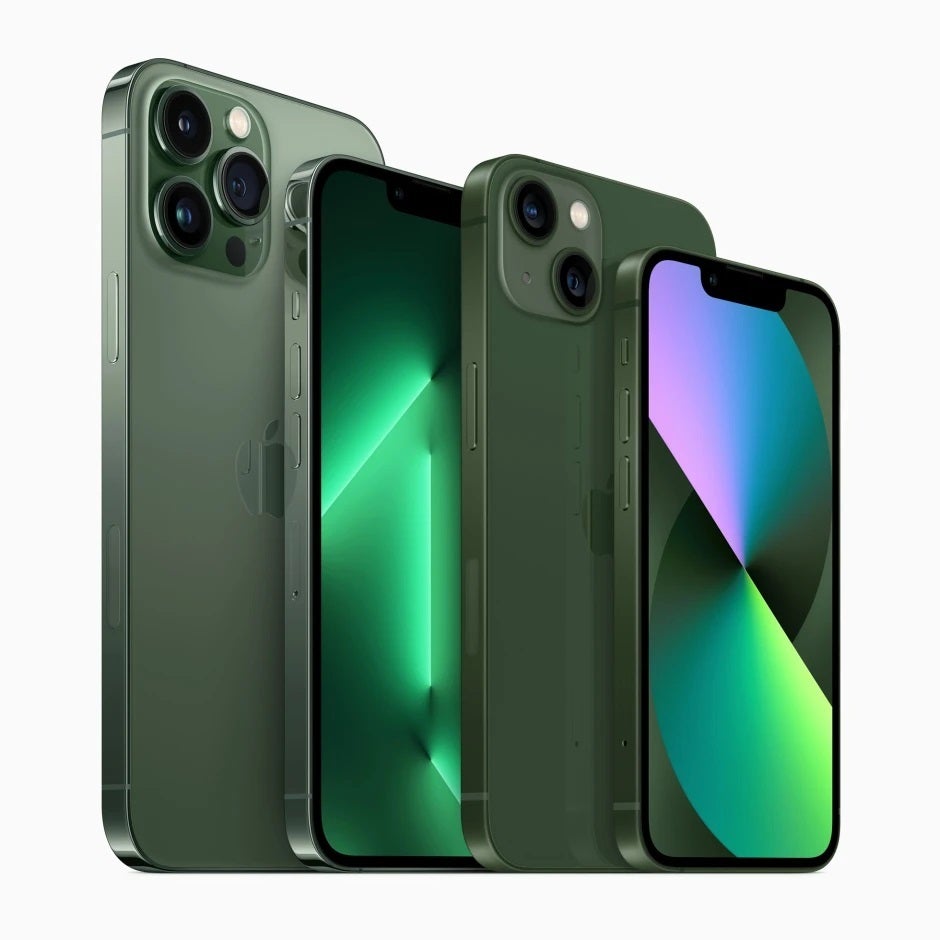 The annual spring event brought two new shades of green to the iPhone 13 lineup. Apple decided that a green iPhone should freshen up the scheme, and it seems like a great unconventional option.
There's a slight variation in the color hue between the iPhone 13 and the 13 Pro - the former employs a lighter green, while the Pro model is painted in something that Apple calls Alpine green. It's a nice refreshment! Sadly, no green color option for the iPhone 13 mini...
So there you have it. This year, at least for now, there won't be any yellow iPhone 13, no purple iPhone 13, or the bright pink color some renders were showing.
iPhone 13 Pro and iPhone 13 Pro Max colors
iPhone 13 Pro / iPhone 13 Pro Max in Graphite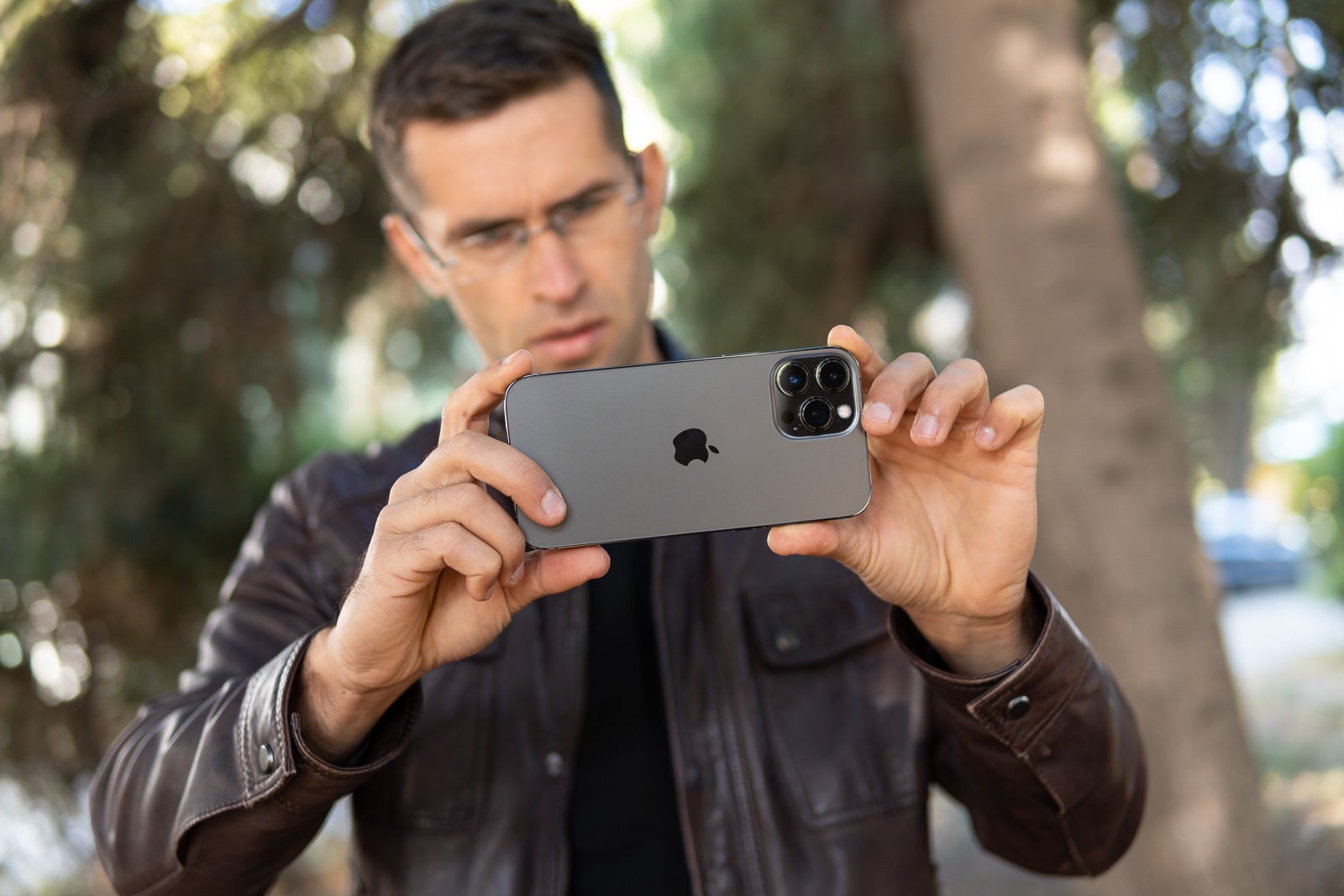 The Graphite color option is a pretty usual one for Apple, also well known from the previous generation - the iPhone 12 Pro. It looks like that dark grey color that at times the company calls "Space Grey", and this color is available even for iPads, not only for iPhones. It is a serious color, if we can say it that way, and won't attract unwanted attention or get annoying (and of course, you can also change things up with a colorful case).
In certain lighting conditions it looks lighter, which adds a touch of 'interesting' to the otherwise somewhat simple color. This one is reserved for the iPhone 13 Pro and iPhone 13 Pro Max, though.
iPhone 13 Pro / iPhone 13 Pro Max in Gold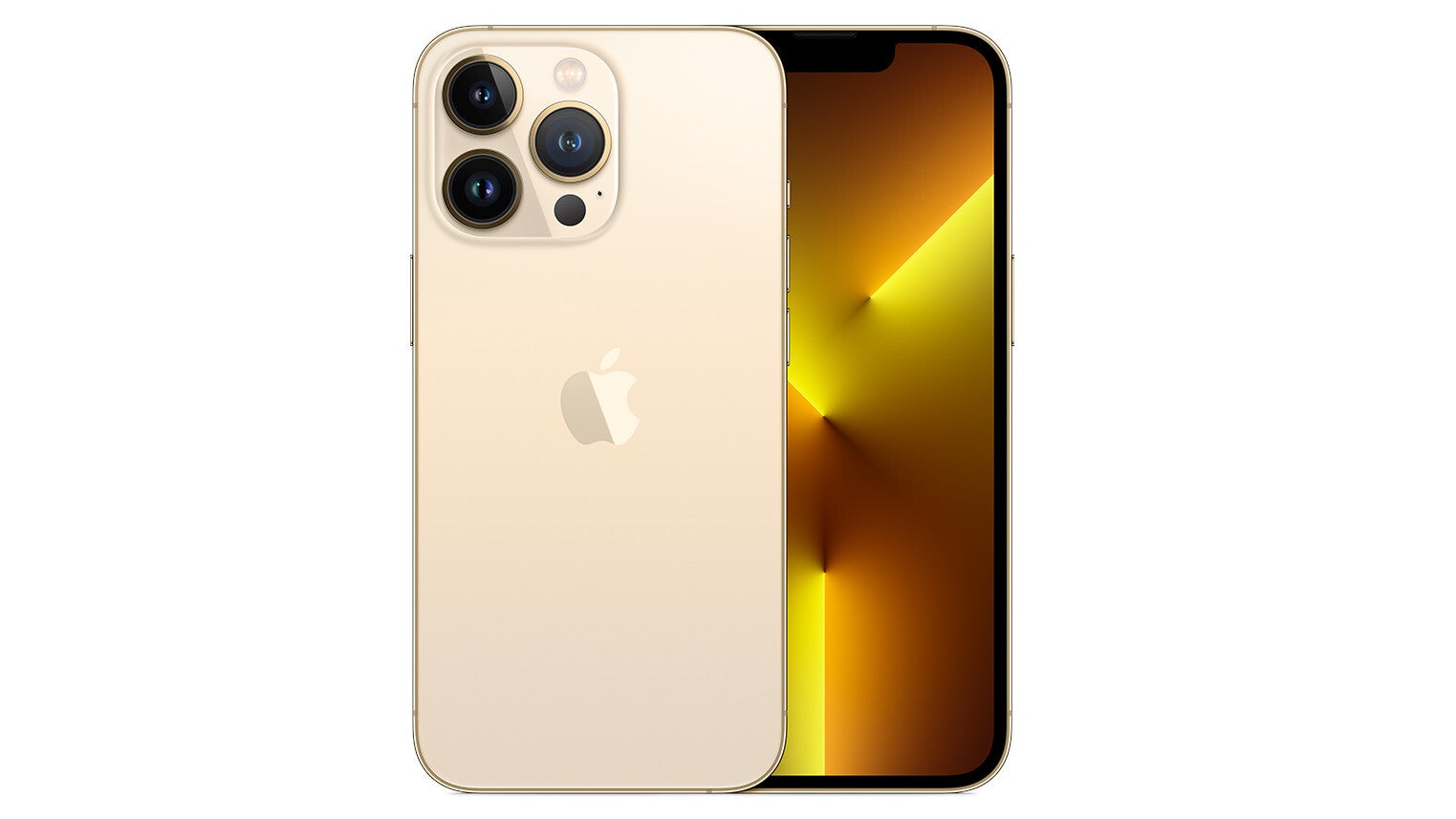 Gold is another color that looks great on iPhones and has been around for some time in older models. The gold variant is available for the iPhone 13 Pro and iPhone 13 Pro Max models and makes the iPhone look like a jewel instead of just a smartphone. As with all the colors for the iPhone 13, this one is also with a matte finish and looks quite sophisticated.
iPhone 13 Pro in Alpine Green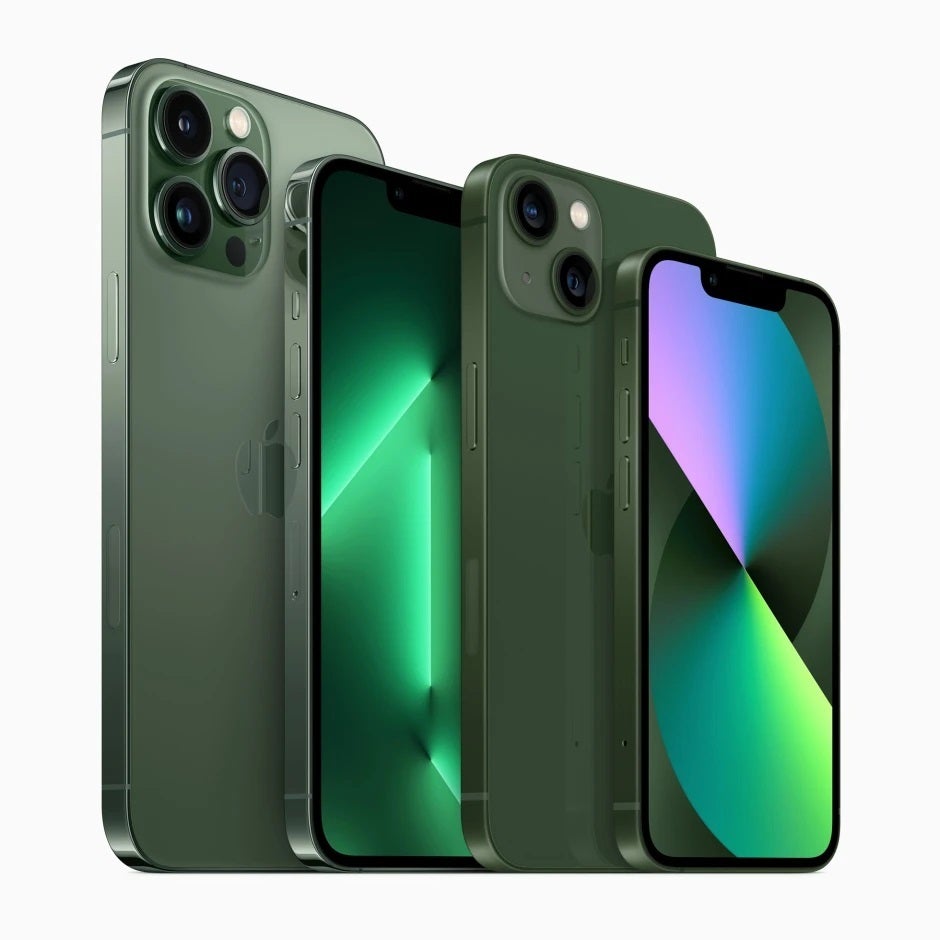 The new Alpine Green color option is here and it is really fresh. The iPhone 13 Pro new color is a different shade of green compared to the regular iPhone 13. Apple announced this two new color options during its annual spring event in March 2022, and shipments of the new green iPhones start March 18.
There's no iPhone 13 Pro Max green color option at this point in time, and we don't think there will be one. Apple has decided to distinguish the top model and exclude it from the fresh green palette. You can still get the Gold color option, and it's pretty exclusive and premium.
Which iPhone 13 color is the most popular
We did a poll asking you which colors you would like to see on the iPhone 13. Here's how it turned out!
Conclusion
Well guys, this is it! The iPhone 13 has been launched and its colors - finalized (to some extent). The poll showed that you would've loved to see a Rose Pink or Purple iPhone 13 but no cigar. To be fair to Apple, the company recently announced a new color addition to the iPhone 13 palette - green. Nothing is set in stone - maybe in the future we will get a purple iPhone 13, who knows?