Verizon has Apple's iPhone 6s on sale for only $120 with monthly payments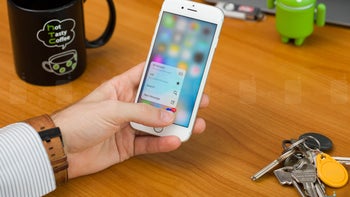 Still undecided what
fancy new iPhone
to buy yourself as a Christmas present this year? Well, why not the
iPhone 6s
? That may sound like a (particularly distasteful) joke for many iOS power users, but even though Apple has unsurprisingly
discontinued its 2015 iDevices
on the heels of the XS and XS Max launch, Verizon still sells this oldie, along with its bigger brother.
A fresh online-only special offer brings the 4.7-inch iPhone 6s back into the spotlight, as new Big Red subscribers or existing ones looking to add a new line of service can get the handset for a grand total of $120. That's right, 120 bucks will buy you a perfectly acceptable mobile device capable of running
iOS 12
, likely to qualify for an iOS 13 upgrade next year, and equipped with plenty of popular technologies, including Touch ID fingerprint recognition, 3D Touch, Live Photos, and 4K video recording.

You don't have to pay the $120 upfront either, as the deal is actually only good with 24 monthly installments of $5 each. Technically, you'll need to sign an agreement with Verizon for $14.58 payments, amounting to $350, of which you'll receive $230 back in the form of promo credit applied to your account over a standard period of two years starting in one or two billing cycles.

There are absolutely no other strings attached, requirements or conditions you have to take into consideration before pulling the trigger, like a trade-in or anything else. You can even choose your favorite iPhone 6s color from silver, gold, space gray, and rose gold options, with 32GB storage room naturally provided out the box.

At the very least, this $120 bargain is something to consider for your cool uncle, mom, or dad this holiday season. Just don't wait too long, as we have no idea when the deal might expire.