(UPDATE: Confirmed) The iPhone X, iPhone SE, and iPhone 6s are all set to be discontinued today
27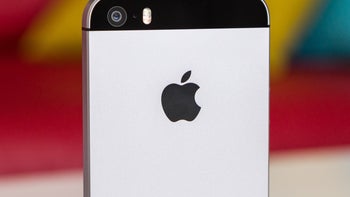 UPDATE:
Apple has officially confirmed its new iPhone lineup and, just as expected, the iPhone SE, iPhone 6s and 6s Plus, and last year's iPhone X are no longer a part of it. The new entry-level models are now the iPhone 7 and 7 Plus which start at $449.
Alongside the announcement of new iPhone models, Apple usually reduces the prices of certain older offerings in the hope of continuing to attract buyers. Additionally, it also tends to stop selling its oldest devices altogether, with today expected to be no different.
Earlier on, Apple's updated sitemap leaked out confirming
the final names
of the next-generation iPhones, the
storage and color options
of these, and the new Apple Watch Series 4 sizes. However, there were some notable absences.

Starting off with the most expensive models, the updated sitemap shows no trace of any iPhone X models. Instead, the only references to last year's device are in the accessory department. This is likely because following the launch of the new iPhone XR, which starts at $749, and the new iPhone XS, which starts at $999, a cheaper iPhone X would remove the gap between Apple's premium products and its more mainstream offerings.
Elsewhere in Apple's iPhone series, the Silicon Valley-based giant will be saying goodbye to its entry-level models. Specifically, this means that the aging
iPhone 6s and 6s Plus
, which were both announced way back in 2015, will no longer be available to purchase once
the Apple Store
goes live again later today. Additionally, and perhaps more disappointingly, it's also the end of the road for the compact
iPhone SE
. Ever since its launch in March of 2016, the smartphone has built up a rather loyal following of users. And, although numerous reports pointed towards a second-generation of the device, it now appears to have been
scrapped altogether
.

All in all, it's certainly no surprise to see these models disappear. However, it's worth pointing out that none of this is set in stone. After all, the final confirmation will not take place until Apple's event. Speaking of which, the live stream of the event is set to commence in just under half an hour.