T-Mobile/Sprint merger moves one small step closer to completion with Florida support
1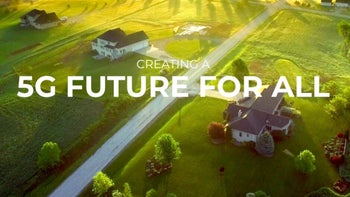 Can you believe it's been almost 18 months since T-Mobile and Sprint announced a merger agreement eyeing the creation of "The New T-Mobile", a 5G-focused mammoth to challenge Verizon and AT&T's market duopoly, and
the $26 billion deal
is yet to go through? Obviously, it's not for lack of trying on the part of both carriers that the merger hasn't been finalized after all this time, and although
a growing number of state AGs
continue to oppose the deal, it's not for lack of public and political support either.
In fact, there are now seven states that have come out in the last few months to formally endorse the
Justice Department's July approval
under terms of divestiture to Dish. After completing a "thorough review" of a proposed settlement, Florida Attorney General Ashley Moody announced yesterday her decision to join said settlement, adding The Sunshine State to a list of
T-Mobile/Sprint unification supporters
previously including Kansas, Louisiana, Nebraska, Ohio, Oklahoma, and South Dakota.
Curiously enough, the press release posted on
Florida AG's MyFloridaLegal website
mentions 10 other states having given the merger the green light, although only the six listed above are
named by the DOJ
as settlement partners. Either way, the number of states ready to fight the deal in court remains higher, including Pennsylvania, New York, California, Texas, Colorado, Connecticut, Hawaii, Illinois, Maryland, Massachusetts, Michigan, Minnesota, Mississippi, Nevada, Oregon, Virginia, Wisconsin, and the District of Columbia.
T-Mobile and Sprint remain optimistic they will be able to close the merger... sooner or later, with CEOs
John Legere
and
Michel Combes
expressing their satisfaction on Twitter yesterday over AG Ashley Moody's "thoughtful analysis" and support for a "historic merger that will benefit consumers across Florida and the US."
Speaking of said benefits, the two companies have already promised to invest nearly $40 billion over three years to rapidly build and deploy a
nationwide 5G network
, as well as provide outdoor wireless coverage reaching almost 60 million rural residents, not to mention the creation of more than 12,000 jobs in small towns and rural America by 2021. The agreement is expected to bring Florida into a "new era of high-speed connectivity" while protecting local consumers and jobs.