T-Mobile has been testing 2.5GHz spectrum to prepare for its possible merger with Sprint
1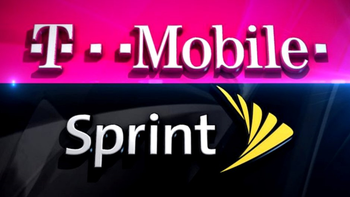 If T-Mobile ever gets to close on its merger with Sprint, the carrier will take control over the latter's hoard of mid-range 2.5GHz spectrum. T-Mobile plans on sandwiching these airwaves between its own 600MHz low-band holdings and its ultra high-band mmWave spectrum in order to build out its nationwide 5G network. While the low-band signals travel farther and penetrate buildings more easily than high-band waves, the latter has a larger capacity and delivers faster data speeds than low-band signals do. T-Mobile isn't loaded with mid-band spectrum and in case it doesn't complete the transaction with Sprint, it has reportedly asked the FCC to release more mid-band airwaves.
The FCC could release more mid-band airwaves in the 3.7GHz-4.2GHz "C-Band" and the regulatory agency could vote later this year to auction off this spectrum. The latter is currently used by satellite companies that end up offering it to content providers like NPR, CBS, The Walt Disney Company and ESPN. While the satellite companies appear willing to part with no more than 200MHz of the spectrum in the "C-Band," carriers appear likely to demand the entire 500MHz available in the band.
T-Mobile is testing its mid-band options in case the merger with Sprint gets approved

Meanwhile, last week
T-Mobile filed an application with the FCC
(via
Fierce Wireless
) seeking an experimental license for the 2.5GHz-2.67GHz band so that it can continue to conduct experiments just in case the wireless carrier gets to close on the Sprint deal. T-Mobile's license application covers the Educational Broadband Services (EBS) channels. Sprint happens to own 80% of the EBS and commercial BRS (Broadband Radio Service) channels in the 2.5GHz band. For months, T-Mobile has been experimenting with this spectrum, but a Special Temporary Authority (STA) received by the wireless provider expires on October 2nd. To help the U.S. advance faster in building out nationwide 5G networks,
in July the FCC got rid of the educational use requirement for the 2.5GHz EBS channels
. This opened up more airwaves and could certainly help T-Mobile if it can't get its hands on Sprint's mid-range spectrum.
"T-Mobile seeks an experimental authorization in order to work with vendors and test experimental equipment in the 2.5 GHz band. The experimental authorization will allow T-Mobile to understand the propagation characteristics and gain a better understanding of the new, innovative services that this band can offer.
The experiments contemplated by this application have already been underway for several months pursuant to an experimental Special Temporary Authority ("STA") issued to T-Mobile under call sign WO9XGW.1/ Under the STA, T-Mobile has been conducting experiments from five fixed locations in Washington and Utah (with 10 mobile devices around each fixed location) using prototype equipment from a number of manufacturers. The experiments have occurred in both indoor and outdoor locations in places where the 2.5 GHz band is unlicensed. Based on the results of its experiments in the 2.5 GHz band, T-Mobile wishes to continue and expand on its efforts and requires an experimental authorization to gain access to this spectrum for these tests"-T-Mobile FCC experimental license application
As far as the merger goes, a trial will start on December 9th in the suit filed by the state attorneys general that seeks to block the merger. While T-Mobile won't close on the merger until the legal action is decided, it doesn't mean that a settlement can't be worked out. Last month,
T-Mobile supposedly engaged in preliminary talks
with the plaintiffs but one person claiming to have knowledge of the discussions said that both sides were "miles apart." While the Justice Department (DOJ) accepted Sprint's $5 billion sale of its pre-paid businesses to Dish Network to gain acceptance of the merger with T-Mobile (a deal that included 800MHz spectrum, cell sites, and several retail locations), the attorneys general want more concessions.