T-Mobile's Legere explains why the U.S. needs the merger with Sprint to be approved
3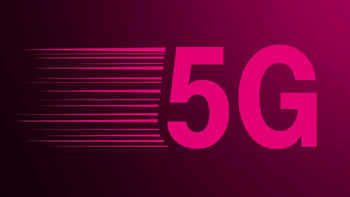 The week comes to an end tomorrow and we are still awaiting an official announcement about
Dish Network's rumored acquisition of Boost Mobile
for more than $6 billion. The transaction is supposed to help Dish create a new nationwide competitior that will go up against Verizon, AT&T and the New T-Mobile. Once that deal is announced, we expect the Justice Department to give its approval to the $26.5 billion T-Mobile-Sprint merger. Barring a ruling against the merger
in a lawsuit filed by nine state attorneys general
and the A.G. of Washington D.C., approval from the DOJ should be the last bar that the transaction needs to clear.
Today, T-Mobile CEO John Legere
wrote a lengthy piece on the T-Mobile Newsroom site
, trying to set the record straight about the importance of having the U.S. grab the technological lead in 5G. The executive points out something that we've said often; once 5G becomes nationwide, it will lead to the creation of a number of new industries and companies. 4G LTE helped create the ride share industry and its two biggest, brightest billion dollar stars Uber and Lyft. 5G dataspeeds will be up to 10 times faster than 4G LTE and our minds probably can't even conceptionalize what new industries 5G will help create.
But Legere points out that for this to happen, and for America to take the lead in the global 5G economy, the U.S. needs to have wireless providers that can offer 5G coast to coast. And that is why the proposed T-Mobile merger with Sprint is so important. The combination of the former's 600MHz spectrum,
purchased for nearly $8 billion two years ago by T-Mobile
in a huge FCC auction, and Sprint's hoard of $2.5GHz mid-band spectrum will help the combined carrier build a nationwide sub-6GHz 5G network. It is important to remember that low-frequency airwaves travel farther than high-frequency signals. They also penetrate obstacles better. Thus, Verizon's plan to employ only ultra high-frequency mmWave spectrum for its 5G service means that it will take Verizon longer to complete a nationwide network. In addition, Big Red will also have to work around trees, windows and doors.
Legere essentially says that the merger with Sprint is necessary for the U.S. to take the global lead in 5G

While T-Mobile also has some mmWave spectrum, Legere says that it will require low, middle and high-band airwaves to get a nationwide mobile 5G network completed. The executive notes that later this year, once it launches compatible smartphones, T-Mobile will launch 5G on its 600MHz airwaves. Legere does say that "Mid-band spectrum is key to providing an ideal mix of coverage and capacity for 5G networks, and the combination of Sprint's mid-band and our low-band will allow New T-Mobile to use both spectrum more efficiently, increasing capacity even more."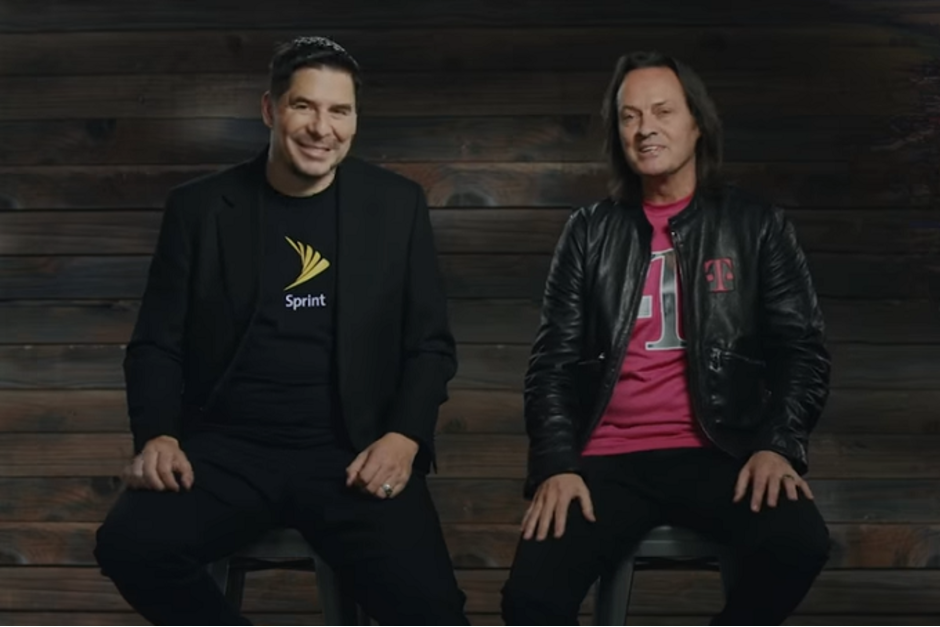 T-Mobile CEO John Legere says that it needs to merge with Sprint to help the U.S. take the global lead in 5G
In typical Legerian fashion, T-Mobile's CEO attacks AT&T for not selling 5G service yet to consumers, pointing out that the carrier is selling the
Samsung Galaxy S10 5G
to businesses and developers only. "If you want 5G, and you're a typical AT&T customer, you're outta luck… But hey, if you just want to see that 5G icon on the phone, they've got 5GE logo (which is essentially the same old LTE you've always had… don't let them fool you)!," Legere says. As for Verizon, Legere notes that customers who want 5G service must sign up for its most expensive unlimited plans.
"It's clear Verizon and AT&T are trying to stick with the same old broken status quo. As the Un-carrier, we've done so much to fix the broken, arrogant wireless industry already – but we are not done. What the Other Guys are pulling on price, lack of transparency and outright lies about 5G – really threatens to take us a step backward in this new era. If you're not alarmed by what they're doing, then you're not paying attention. The New T-Mobile will have the resources, the spectrum and the assets to drive even bigger, bolder changes for consumers all over the country."-John Legere, CEO, T-Mobile
So the bottom line, says Legere, is that if America counts on "the other guys" to finish their 5G networks, the U.S. could fall behind in the global 5G race. According to Legere, who obviously is not an unbiased observer, the way to ensure that the U.S. remains in front is to allow T-Mobile to merge with Sprint so that a nationwide 5G network can be completed fast enough for the U.S. to grab an early lead in the global 5G economy.