DOJ approves T-Mobile-Sprint merger but there is still one loose end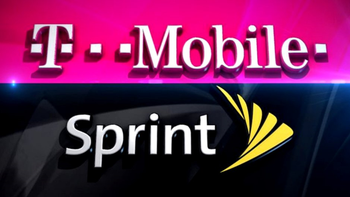 The $26.5 billion T-Mobile-Sprint merger is now so close to becoming a reality that investors are throwing money at the shares of both companies.
According to CNBC
, the U.S. Department of Justice (DOJ) has given its approval to the deal, something that it failed to do when AT&T agreed to pay $39 billion for T-Mobile back in 2011. The regulatory agency also told inquiring T-Mobile and Sprint executives three years later that it would not give its blessing to a combination of the two wireless providers.
But this time around, the DOJ made it clear that both carriers would get approval if they agreed to support the launch of a new wireless operator. This would keep the competitive landscape somewhat unchanged once Sprint is snapped up by T-Mobile. So Dish Network will buy some of the pair's spectrum and will have access to a minimum of 20,000 cell sites and hundreds of retail stores. Sprint will divest itself of prepaid carrier Boost Mobile along with prepaid carrier Virgin Mobile (both going to Dish) and Sprint's own prepaid business. The combined T-Mobile-Sprint will retain ownership of fast-growing prepaid operator Metro by T-Mobile.
The merger still can't close until a decision is made on a lawsuit filed by 13 state attorneys general.

T-Mobile and Dish were the two big spenders in a 2017 FCC auction of low-band 600MHz spectrum. Dish must use these airwaves by next March or risk losing them. The satellite content provider will sign a seven-year MVNO agreement that will allow it to sell wireless service under the Dish name while actually using T-Mobile's network. During this period of time, Dish will start building its own nationwide 5G network. Once the deal closes, Dish chairman Charles Ergen will have finally realized his dreams of owning a wireless operator. He tried to buy Sprint in 2013 but lost out to Japan's SoftBank.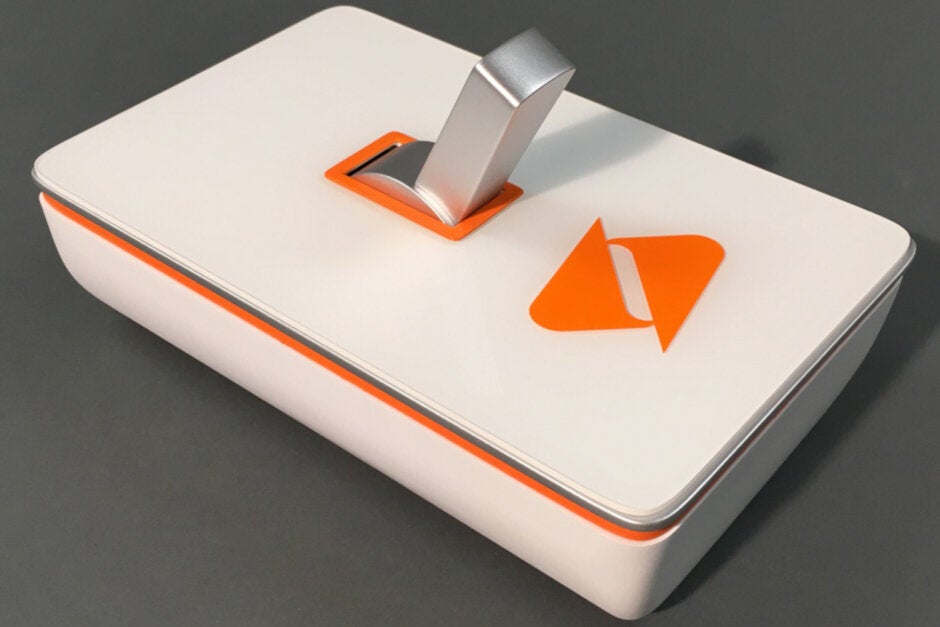 Dish Network will take control of Boost Mobile and Virgin Mobile according to Sprint chairman Marcelo Claure
While this is surely good news for T-Mobile CEO John Legere and Sprint chairman Marcelo Claure, the merger cannot close until a suit involving 13 state attorneys general and the attorney general of Washington D.C. is decided. The plaintiffs seek to block the merger, and the trial now might not start until December 9th. But there is nothing that would prevent T-Mobile and Sprint from working out a settlement with the plaintiffs, especially now that both the FCC and Justice Department are backing the transaction.

"You can see by the level of concessions that we have made in terms of giving Dish access to the new network...disposing our 800 MHz spectrum, giving them access to some of our stores, some of our towers, buying our incredible brands, Boost and Virgin. I think Dish will be set to be a viable competitor.
If I'm a state attorney, I'm going to look at how is this good for my state. I'm really hoping this doesn't turn into [a] political fight...I have a lot of faith in the state attorneys general that once they understand the consent decree, and the level of competition that's going to exist in the market, that hopefully they will sit down and be able to reach an agreement with us."-Marcelo Claure, Chairman, Sprint
Back in 2011 when AT&T failed in its efforts to buy T-Mobile, the latter was considered an afterthought in the industry.
AT&T's break-up package to T-Mobile
included $3 billion and 128 AWS markets and many consider it to mark the beginning of an amazing turnaround. In September 2012, John Legere was named CEO and under his unconventional leadership, T-Mobile has become the fastest growing and most innovative of the major U.S. wireless providers. Just yesterday the company announced
that it recorded an industry best 710,000 net postpaid phone additions
during the second quarter of this year.
T-Mobile's shares are up 4.4% or $43.52 to $83.43 on today's news. Sprint's stock is also up sharply with a gain of 51 cents to $7.96. Each share of Sprint will be exchanged for .10256 of a T-Mobile share when the merger closes.

Recommended Stories