Two of Samsung's next Android tablets have just leaked in all their (familiar) glory
2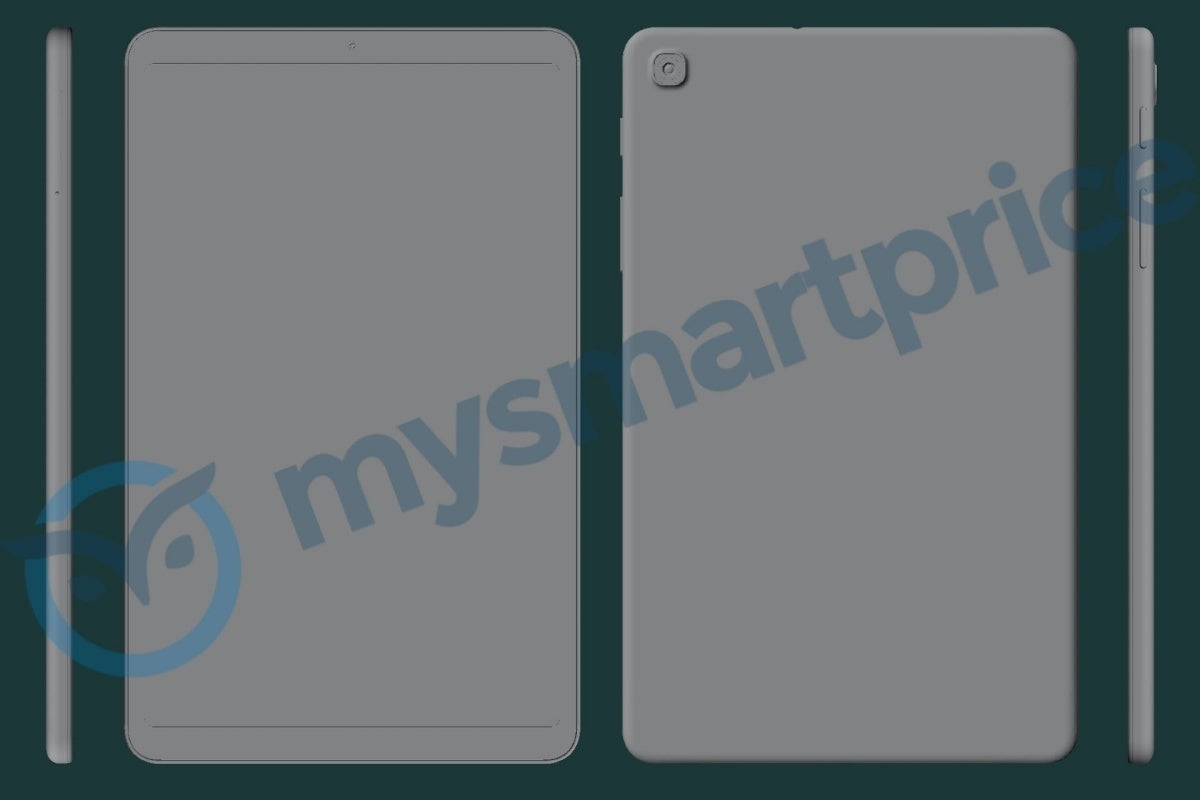 Samsung Galaxy Tab A 8.4 (2021)
As
one of the world's most successful tablet vendors
, Samsung will unsurprisingly be looking to further expand and diversify its iPad-rivaling product portfolio this year. In addition to not one but two different
Galaxy Tab S7 Lite variants
meant to follow in the footsteps of 2020's single Tab S6 Lite model and
an entirely new family of budget-friendly slates
, the company is reportedly hard at work on at least two 2021 Galaxy Tab A-series mid-rangers.
The aptly and yet convolutedly named Samsung Galaxy Tab A 8.4 (2021) and Galaxy Tab A 10.1 (2021) have leaked in all their factory CAD-based glory earlier today, revealing... almost nothing notable or consequential in any obvious way.
Of course, the very fact these impending affordable Android tablets look pretty much identical to their predecessors at first glance is noteworthy in its own right, suggesting that
Samsung
could considerably upgrade the internals and/or reduce the starting prices of its extremely popular mid-end slates from 2020 and 2019.
The
Galaxy Tab A 8.4 (2020)
, for instance, costs $240 and up in the US with LTE support included. If its 2021 sequel will indeed keep the design language largely unchanged, with relatively slim bezels, a 7mm or so profile, single rear-facing camera, and no fingerprint sensor, Samsung may well bring that cellular-enabled price down to as little as two Benjamins, making it even harder for
Apple's iPad mini
to retain its dominance in the diminutive tablet market segment.
The 2019-released 7.9-incher starts at a whopping $399, mind you, with a stunning Retina display and powerful Apple A12 Bionic processor on deck, but a similarly unimpressive design and no 4G LTE connectivity in its entry-level configuration.
Meanwhile, the Galaxy Tab A 10.1 (2021) seems designed to go after Amazon's
Fire HD 10
rather than Apple's "regular" iPad, greatly resembling the
Galaxy Tab A 10.1 (2019)
, which is still available stateside for $230 and up in a Wi-Fi-only version.
Confusingly enough, Samsung also released a slightly larger
10.4-inch Galaxy Tab A7
model last year, which may or may not get a 2021 sequel of its own. Either way, this year's 10.1-inch Galaxy Tab A looks set to sport rather thick screen bezels, as well as a humdrum single rear-facing shooter sans an LED flash, bottom-firing speakers, and yes, a good old fashioned headphone jack too.
Unfortunately, there are no words yet on the specs or launch dates of these presumably fast-approaching Galaxy Tab A-series devices.