Samsung Galaxy foldable phone tipped for February 20 showcase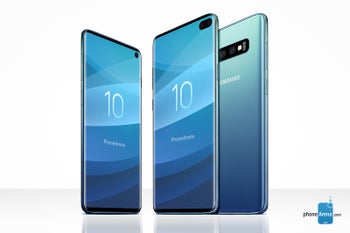 UPDATE:
Samsung officially announced its next UNPACKED event, to be held in San Francisco on February 20. The teaser suggests that the
Galaxy S10
lineup will be announced there, but there seem to be no hints of a foldable phone making an appearance at the show.
Whether or not Samsung fears Huawei will get all the attention at the Mobile World Congress in Barcelona in late February,
as Korean media reported earlier today
, it definitely makes sense to hold a separate Galaxy S10 announcement event on an even bigger stage.
Make that two, as
according to the Wall Street Journal
, Samsung plans to simultaneously unveil its "10th-anniversary flagship phone lineup" in San Francisco and London on February 20.
That's only five days ahead of MWC 2019's official start, as well as five days earlier than last year's
Galaxy S9
launch date. Granted, the Unpacked shindig is not etched in stone yet, but there are now two extremely reliable sources pointing to a Galaxy S10 formal debut in advance of this year's MWC expo.

Intriguingly enough, "people familiar with the matter" have told the WSJ to expect a showcase of a "fully functional foldable-screen handset" at the same February 20 special event, which is a little surprising.
That would give the company plenty of time to flaunt this "fully functional" product at its own dedicated gathering later on. But for some reason, Samsung may want to display its entire H1 2019 high-end artillery in front of San Francisco and London audiences next month. Unless the
5G-enabled Galaxy S10 variant
will actually be the one to see daylight further down the line, which also seems plausible.