Samsung Galaxy S10 announcement date is confirmed
22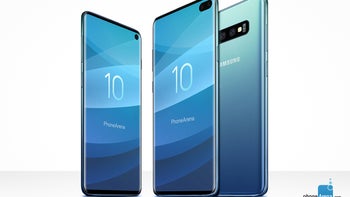 Update: Samsung has sent out a round of press invites, confirming that the Galaxy S10 'Unpacked' event will take place in San Francisco on February 20th.
The Samsung Galaxy S10 — at least two of the models that will be available at launch — have leaked profusely over the past months. Everything about the S10 — from its design and punch-hole display, to the specs inside — has been made public through various reliable channels. And though we can't be absolutely certain that the information is 100 percent correct, the wait for the Galaxy S10 is almost over.
According to a new report by the Korean Herald, citing anonymous industry sources, Samsung is going to hold an 'Unpacked' event for the Galaxy S10 in San Francisco, a week before MWC 2019. The company has used the show to reveal Galaxy S-series flagships in the past, but this year around, it has reportedly decided on an earlier date.

According to the Korean Herald, Samsung was initially going to unveil the Galaxy S10 at MWC, but the company changed its plans so as to not coincide its announcement with the reveal of Huawei's foldable phone, which is rumored to get a lot of limelight at the MWC stage. If that's the case, we can soon expect Samsung to start sending out press invites.
Speaking of foldable phones, Samsung has confirmed that its foldable smartphone, which the company has been teasing us with for years now, is going to
launch in the first half of 2019
. Samsung at CES confirmed that the foldable device is ready to enter mass production and will be hitting store shelves in "select markets" over the first half of the year.