Blind Camera Comparison 2021 results: iPhone 12 vs Galaxy S21 vs ZenFone 8 vs Pixel 5
11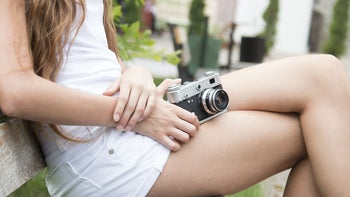 UPDATE:
It's time for the big reveal, guys! The polls are closed and our contenders - exposed! The results are quite interesting but as many of you pointed out - all four phones take decent pictures. The daylight shots are a mixed bag with a slight advantage for the Galaxy S21, although the Pixel 5 impresses on several occasions. There's no room for debate in the ultra-wide category - the Galaxy S21 wins hands down. Things look more or less the same in the zoom shots - the Galaxy S21 wins by a margin.
The night shots are also very interesting - every model shines in one frame or another, with the exception of the iPhone 12 which lags behind in low light conditions. The selfie shot race is won by the Galaxy S21, even though I personally prefer the natural shadows that the iPhone 12 produces. So there you have it! Surprised?
1. Samsung Galaxy S21 -
40.9%
2. Google Pixel 5 -
25.3%
3. Asus ZenFone 8 -
19.0%
4. Apple iPhone 12 -
14.7%
Looking for great iPhone 12 deals? Well, Black Friday is the biggest shopping event of the year outside of Christmas, so go ahead and save our
Best iPhone 12 Black Friday deals
page ahead of time.
###
Ah, the smartphone camera. Such a powerful thing. Some argue it can even
replace a dedicated DSLR
. With smartphones reaching a plateau in design and innovation, phone cameras remain one of the last active battlefields for manufacturers to show muscles, clever software algorithms, ingenuous hardware solutions, etc.
Last year we did a
blind test, comparing 2020 flagship phones
and it was quite fun to see you guys pick your favorite photos. Spec sheets are one thing, but there's nothing like a good blind study, as every scientific person would tell you. This time around we're pitting against each other four phones with very similar price tags and camera configurations. Let's see if you can tell which is which.
In the
Apple
corner we have the
iPhone 12
. Representing
Samsung
in the phantom violet corner - the
Galaxy S21
. The
Pixel 5
will fight for
Google
in this gruesome battle. And finally - the underdog - Asus has sent to the arena the
ZenFone 8
.
We're doing this using full Auto mode, just point and shoot. Pick your favorite shot among the four options and vote in the poll below each batch of photos. We're going to let this one run for a while and then make the big reveal.
Let's go! We're kicking off with some nice shots from the main camera in bright lighting conditions.
Daylight photo #1
Daylight photo #2
Daylight photo #3
Daylight photo #4
Daylight photo #5
Daylight photo #6
Now let's check out the ultra-wide snappers of our challengers. Bear in mind that the wide angle is slightly different in each model, so the pictures aren't perfectly framed.
Ultra-wide camera #1
Ultra-wide camera #2
Ultra-wide camera #3
Next we're zooming in and taking close ups with our four challengers. Just like with the ultra-wide shots, the actual zoom will differ between the phones, even though we're using the exact same zoom numbers.
Zoom photo #1
Zoom photo #2
Let's not go crazy with the zoom samples. Moving on to the macro - things are even more complicated here but we're doing one macro shot, just to add some spice to the mix and maybe throw you guys off guard.
Macro photo #1
It's time for the night shots. We're not going to specifically turn any modes on (or off). We're letting the phones handle this on their own. Everything is on Auto - just like you'd use it if you needed to snap a photo fast. No preparation, no tripods, no nothing.
Night photo #1
Night photo #2
Night photo #3
Selfie photo #1
Recommended Stories