Samsung Galaxy S21 review
24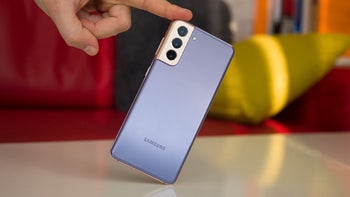 This is the "cheapest" and "smallest" of the Samsung flagship family, the
Galaxy S21
— not an Ultra, not a Plus. But it's still not a cheap phone by no means — it'll set you back $800 at the base storage tier.
Is it… worth it? It definitely looks great and packs the latest Sammy hardware — a 120Hz screen and a Snapdragon 888 (or Exynos 2100) processor. It's snappy and fun to use, and its camera is pretty great as well.
I have a couple of gripes with it. For one, it's got a plastic back and secondly, it did away with the curved "Edge" screen that Samsung flagships have had for years now.
These are both minor complaints, sure, but they instantly make the Galaxy S21 comparable to the much cheaper
Galaxy S20 FE
. The latter has an MSRP of $700, but can often be found as low as $550. The S20 FE also comes with a flat screen, plastic back, fast hardware, and a beautiful 120Hz screen.

Why go for the Galaxy S21 at all? Well, it definitely looks a lot more sophisticated than the S20 FE and has a much better camera. And it comes in a smaller package, if a compact phone is what you are exclusively after. There's a market for it, but if you find yourself scoffing at that $800 price-tag, definitely check out the Galaxy S20 FE instead.

On the other hand, if money is not a big issue, but the plastic back is — Samsung is basically pressuring you into going for the larger Galaxy S21+, which I think is a low-blow tactic.




Samsung Galaxy S21 alternatives
Aside from the aforementioned Galaxy S20 FE, the Galaxy S21 has a couple more competitors out there. Apple's
iPhone 12
doesn't mess around and — even though it lacks in camera features compared to the S21 — it does give you an in into that iOS ecosystem. And there's the
OnePlus 9
, which comes with super-fast charging (and hey — the charger's in the box).
Samsung Galaxy S21 display and design
The Galaxy S21 is unmistakably a
Samsung phone
— the design has a vibe that somehow brings back Galaxy S7 memories, yet it looks modern and fresh. I really like the design of the camera module — how it blends with the frame of the device and creates that duo-tone look for some colors, like the Phantom Violet we have here.
It handles great — it's not a small phone, but it is a "compact" phone by today's standards. Taking it out and slipping it back into a pocket and one-handed operation are overall easy tasks. It still doesn't feel as light as the good old Galaxy S10, which continues to be a personal favorite of mine in terms of handling, but the S21 is mostly fine in that aspect.
Unfortunately, I do feel like the plastic back, instead of it being glass, kind of detracts from the overall premium feel. Granted, it's high-quality polycarbonate, processed to have that grippy matte touch to it. But it still has the clack and warm, soft touch of plastic.
"Oh, you spoiled reviewer. Most people use a case with their phone anyway!"
I will grant you this. But also, many don't. We shouldn't stop caring about the design and build of an $800 piece of tech based on whether or not we will be tacking aftermarket accessories to it.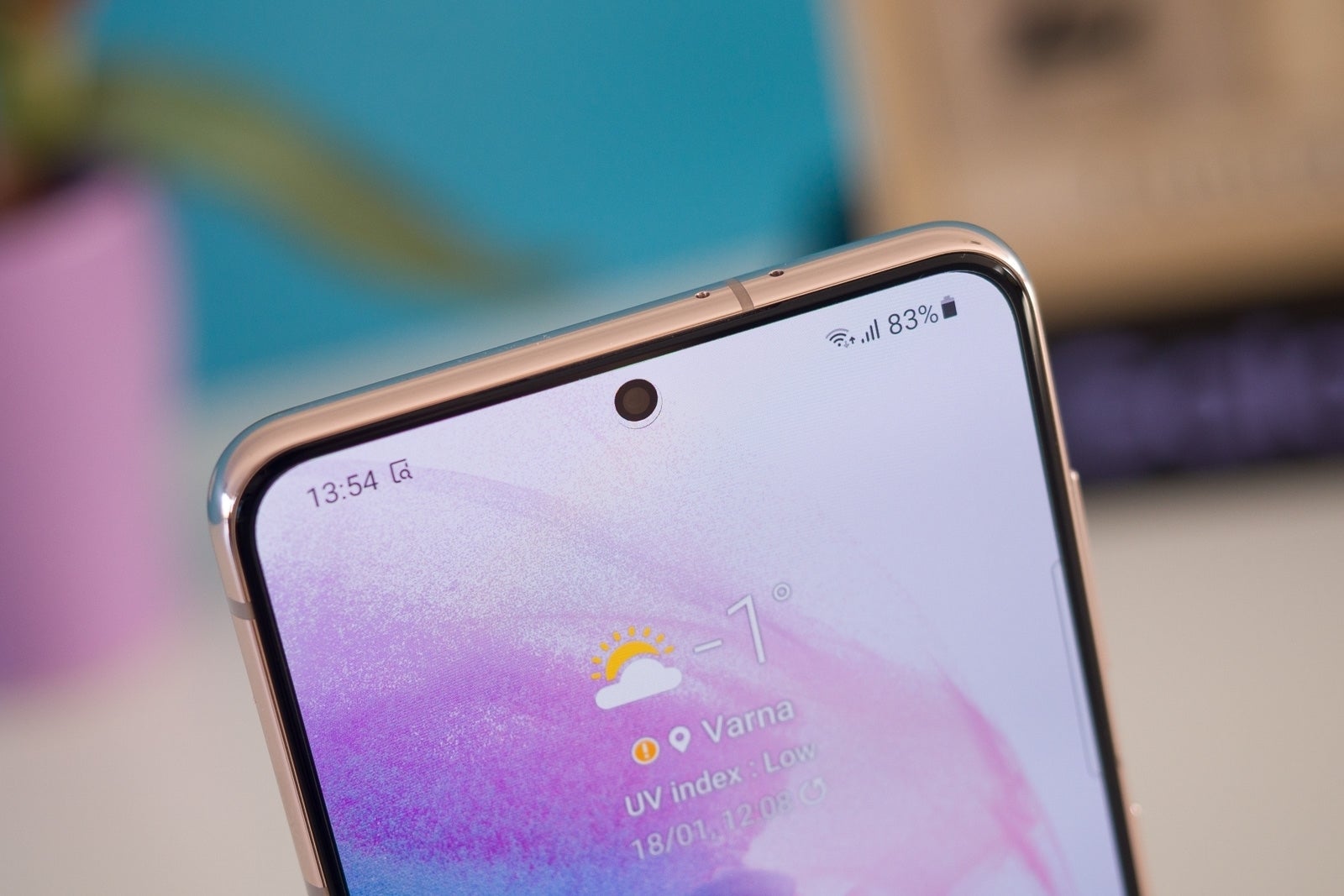 The screen doesn't have curves at the edges, which is something we haven't seen on a Samsung flagship in quite some time (since the Galaxy S7). Users have had this love-hate relationship with Samsung's Edge screens for a while now. Yeah, they look cool, but they basically invite ghost touches every time you try to shift the phone around in your palm. And they are hard to protect by most cases unless they have this really thick lip.
Personally, I miss the curved screen. Just looking at the S20 and S21 side by side, the former looks more elegant and sophisticated in my eyes (but, from the back, the S21 wins — hands down!). The only way to get an Edge screen on the S21 generation is to splurge for the Galaxy S21 Ultra. But if you are in the anti-Edge camp, then you'll be pretty happy with the choice you have between the S21 and S21+.

The S21's screen has a 6.2-inch diagonal, same as the Galaxy S20. Disappointingly for pixel-peepers, the Galaxy S21 has an FHD+ resolution, meaning 1080 x 2400 pixels. That's a downgrade from the Galaxy S20's QHD+ (1440 x 3200px).

In all honesty, this brings the pixel density of the Galaxy S21 down to 424 PPI, which means it is still exceptionally sharp. The S20's 566 PPI was just overkill for no apparent reason besides bragging rights. I've always kept my Samsung flagships to a 1080p resolution (which is actually their default setting) and I dare argue you can't really see the difference between FHD and QHD on such a small screen. Fight me.

Also, the lower resolution should be more forgiving on the battery, which is something that actually matters.

You can still expect a dynamic refresh rate here, meaning the Galaxy S21 can go up to a 120 Hz refresh for super smooth animations. Whenever it's not displaying motion, the phone will throttle down to 48 Hz to save that precious battery juice.
Display measurements and quality
Samsung Galaxy S21 camera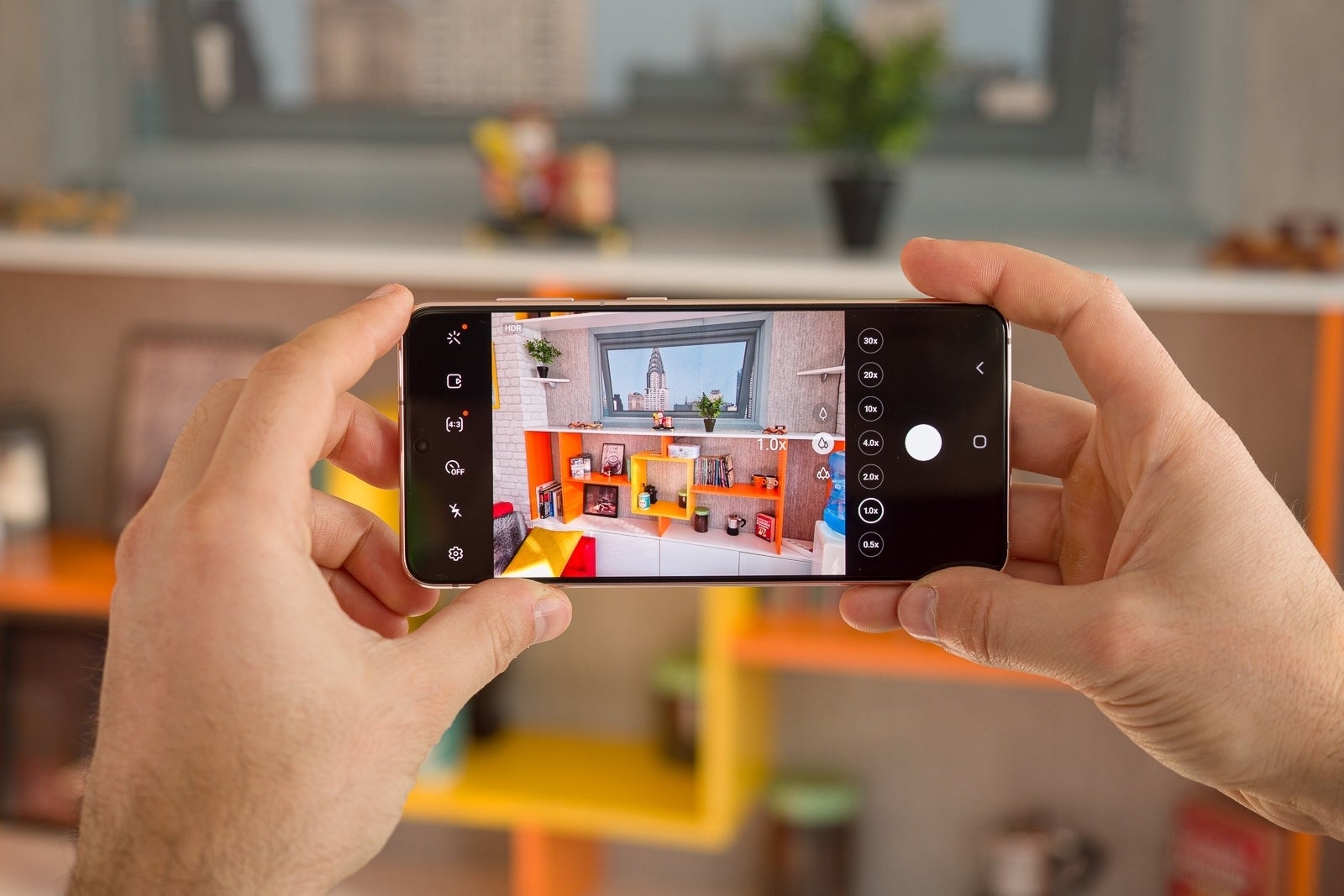 Back in the day, a Galaxy S would have the best Samsung has to offer. Now, it's a bit more complicated. The best camera is on the Galaxy S21 Ultra, while the Galaxy S21 and S21+ are… a step below.
Camera comparison: Galaxy S21 Ultra vs iPhone 12 Pro Max vs Pixel 5 vs Galaxy Note 20 Ultra
Does this mean that the Galaxy S21's camera is something to smirk at? Not at all! It is, in fact, as dependable and high-quality as we've come to expect from Samsung.
The main camera here has a 12 MP sensor with big, 1.8 μm pixels. It collects a ton of light and Samsung photos always end up being bright and well-exposed. It also has a fantastic dynamic range, meaning details in shadows remain visible while highlights don't burn out to white blotches.
In all honesty, it performs pretty much identically to the Galaxy S20's camera, which is to say — very well. Colors are saturated to give pictures a distinguished "pop", but they are mostly true to life. The only times we might catch a mishap is in the green color of grass and the blues of the sky. The latter is more often a bit too vibrant and unnatural for my tastes.
The details are always sharp —
Samsung phone
cameras have this thing where they always dance on the fine line between crisp detail and too much sharpening. Depending on your current lighting conditions and the scene in general, you might catch a glimpse of oversharpening here and there, but I'd say it's not offensive.
Then, we have the "zoom" camera with a 64 MP sensor. Just like last year, there isn't really a telephoto lens here to provide true optical zoom. Instead, Samsung picked a high-resolution sensor and provides the telephoto effect by cropping to the center. So, yes, it's basically a 3x digital zoom.
If you want to really pixel-peep, then yes — this zoom camera provides slightly softer portraits than a dedicated 3x telephoto camera. But I'd say it's still very usable and not something you should be too concerned about.
Then we have the ultra-wide camera with its own 12 MP sensor. Again, it's a great overall performer with a fantastic dynamic range. You can use this one for some landscape shots or when recording action videos where it's hard to keep the subject in the frame. Of course, it's a bit softer in the details than the main shooter, but there's definitely some software sharpening going on here as well to counteract that.
The big deal about the Galaxy S21 line's camera was improved night-time performance. Upon hearing that, my initial reaction was "Well, it was pretty great on the Galaxy S20, how do you even improve that?".
And yes, I can confirm that night shots with the Galaxy S21 do come out a bit more exposed and sharper than with the S20, but it's not a huge leap. If you are coming from an older device, like an S10 or below, you will definitely be delighted with the results, though.
< Galaxy S20 Night Mode
Galaxy S21 Night Mode >
On the video side of things, we still have 8K video recording at 24 frames per second, which sounds impressive on paper, but I would honestly avoid it. It's just that way too much processing power is needed to capture a clip at that resolution and a lack of noise-reduction, stabilization, and dynamics in the price you pay.
How to record 8K video on Galaxy S21
Move down to 4K video and you're golden. Even more, the Galaxy S21 can record 4K at 60 FPS with any of its 4 cameras, so it's safe to say that 4K is becoming the standard that 1080p has been for so long.
The videos, just like the pictures, come out bright and vivid, ready for both your social media and memorabilia vault. The microphone is pretty good at picking up detailed sound that doesn't sound tinny, and the stabilization is fantastic at neutralizing shaky cam.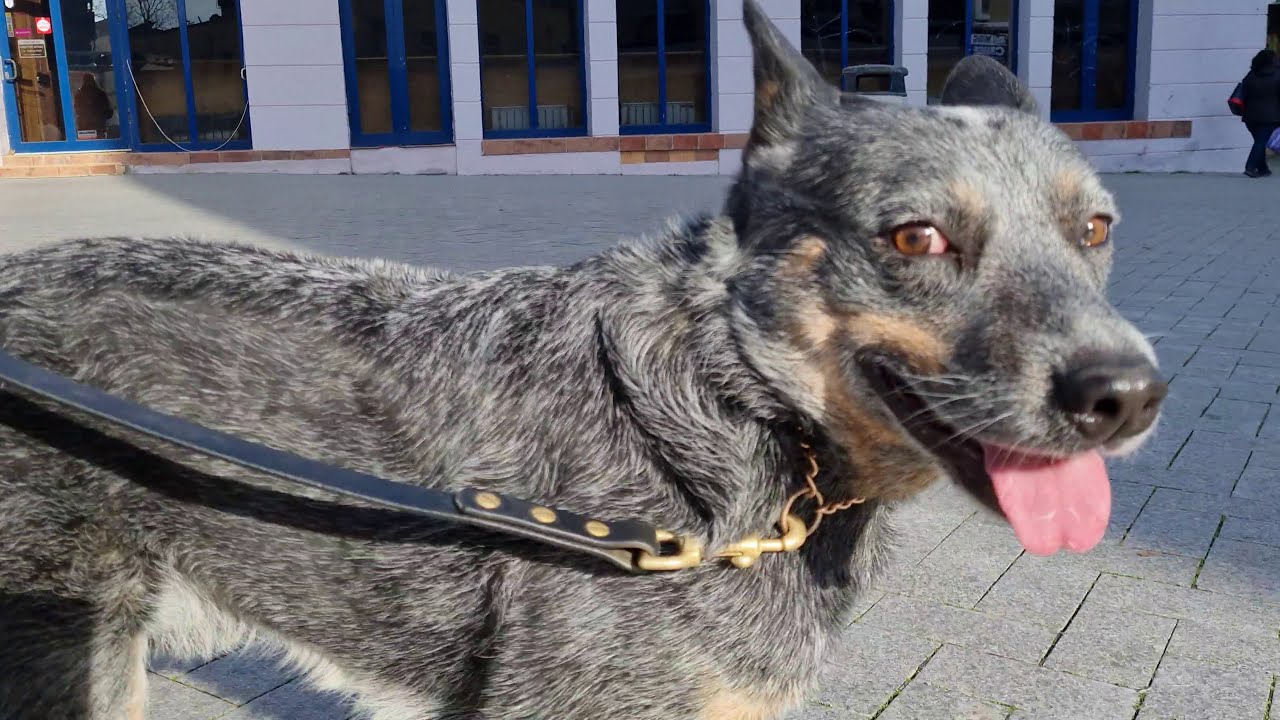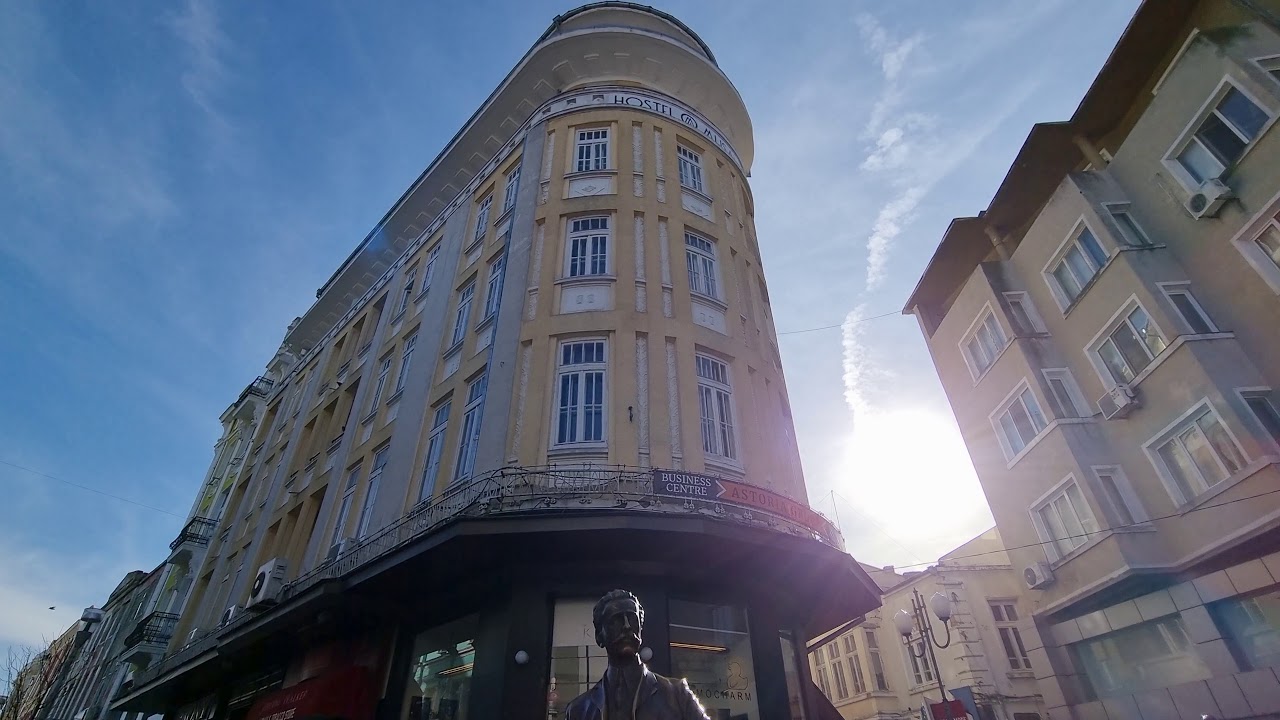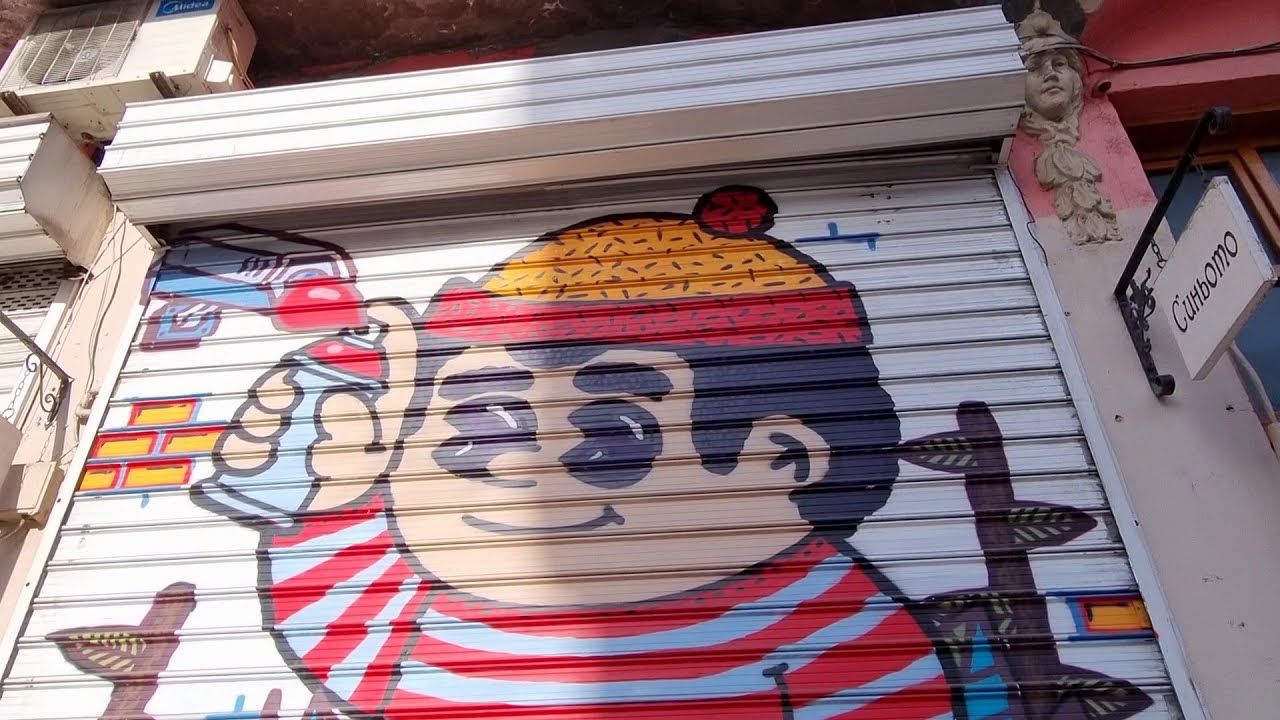 It wouldn't be a
Samsung phone
if we didn't have a plethora of Camera tools, modes, and options. The interesting one here is the new Director View, which gives you a constant, real-time feed preview from all 4 cameras. So, you can swap them on the fly.
Samsung Galaxy S21 speaker quality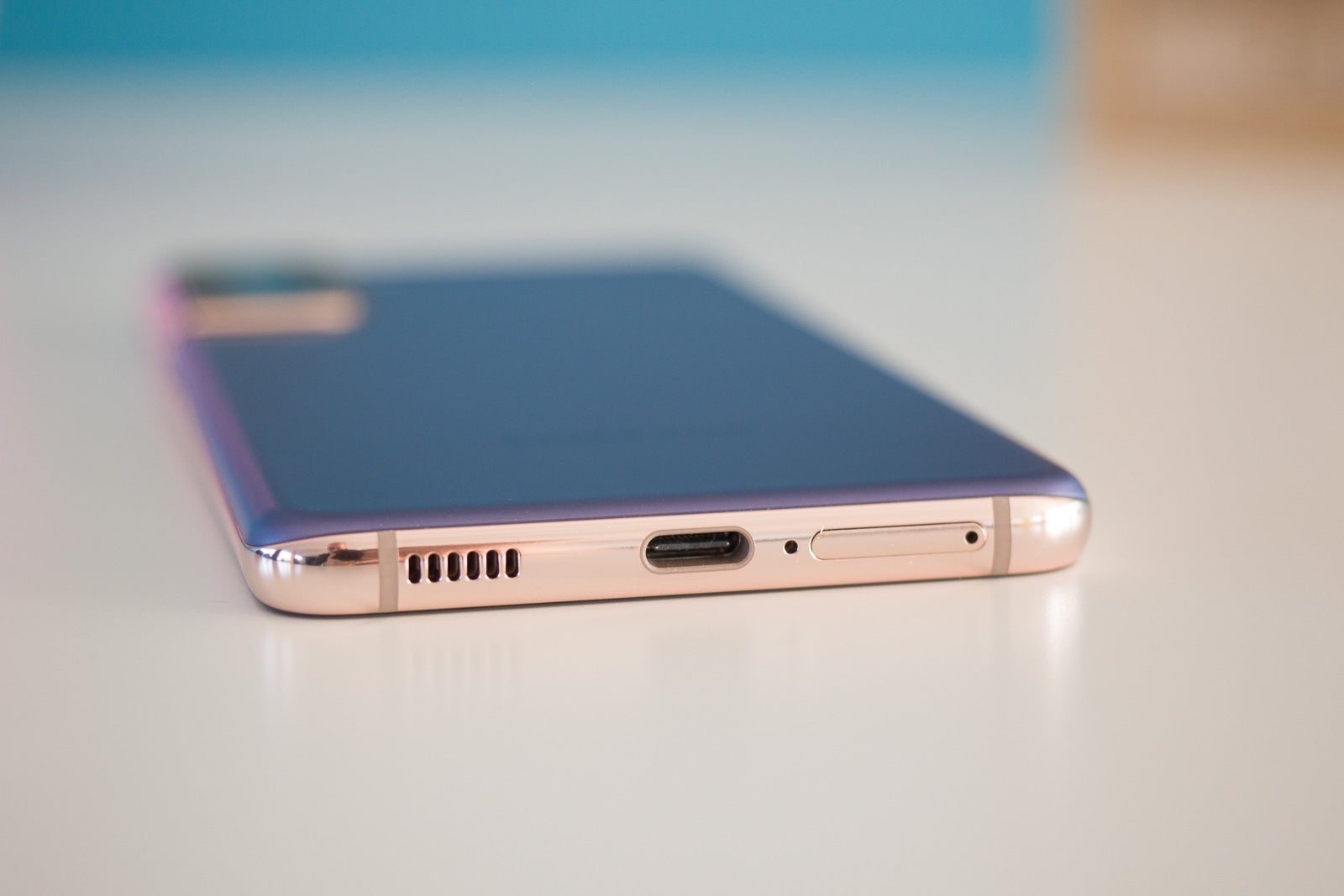 The S21 sports a stereo speaker setup we are all too familiar with — a booming bottom-firing driver and an earpiece that doubles as a tweeter.
It sounds good — fuller and bassier than last year's Galaxy S20 phones, and not as ice-picky as your iPhone speakers. The mids are still mushed up and tinny-sounding and I am still not floored by the sound quality, but there's only so much a small phone can do (I still have no idea how the Google Pixel 4 XL managed to sound so, so good).
Samsung Galaxy S21 software and performance
Another year, another software update. The Galaxy S21 comes with Samsung's One UI 3.1 on top of Android 11 out of the box. One UI 3 brought about a visual overhaul and some extra features, mainly pertaining to how notifications are displayed and interacted with.
I can't say I am a huge fan of the new visual style — it leans heavily into these big, semi-transparent, flat cards that barely fit in, especially against the super-colorful and fun default wallpapers. I found that it looks a lot better if you just put it in dark mode and don't look back.

But in terms of features — oh, baby, One UI has a learning curve. You can certainly just pick the phone up and use it as you would, but if you want to go down the path of Advanced Settings — that's a rabbit hole of its own. You can have notifications come up as bubbles, detailed cards, or mini cards, you can have the edge of the screen light up a specific color when a pre-set keyword is mentioned in your latest email, you can change the shortcuts on your lockscreen. There's just too much to go into here, but rest assured — One UI is an onion with a ton of layers.


As far as performance goes, the Galaxy S21 is, well, an absolute powerhouse. Whether you have the US version (Snapdragon 888 processor) or the international edition (with a Samsung Exynos 2100 processor), you've got a phone that is snappy, responsive, and can pretty much steamroll through anything that's up on the Play Store. The 120Hz refresh rate of the screen only emphasizes that, with super-responsive touch controls and extra smooth animations. There's no question, the S21 is a flagship phone.
The phone can get pretty hot if you put it through its paces, though, and that's more noticeable on the S21 than on the larger S21+ and S21 Ultra
In terms of graphics performance, the S21 is in line with the rest of the Galaxy flagship family, but when compared to arch-rival iPhones it's still quite a ways behind. You probably won't notice this at all in daily use, but in more intense tasks, the iPhone still has that theoretical advantage.
Samsung Galaxy S21 battery life
The Galaxy S21 comes with a 4,000 mAh battery — same as the S20 before it. However, the Galaxy S21 does have a supposedly more energy-efficient processor, built on a 5 nm process, and it does employ an adaptive refresh rate, which drops down to 48 Hz when you don't need smooth motion.
Supposedly, that's meant to prolong battery life over a single charge, though, we didn't find any improvement with our testing. Depending on your use case, you can expect anything between 5 and 9 hours of usage time with the Galaxy S21.
Don't get me wrong, that's still very, very good. On a normal day of use, the Galaxy S21 has plenty of juice leftover in the evening and I never ever felt pressured by low battery percentages. I was just a bit more hyped that we may see a slight improvement in this area, and we didn't.
In any case, the Galaxy S21's battery is certainly dependable.
Recommended Stories