It's happening: Apple Pay finally adds Target support, also coming to Taco Bell soon
22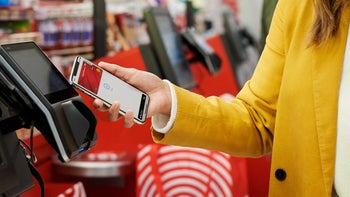 Things have been awfully quiet on the US expansion front for Apple Pay since
CVS pharmacies started embracing
the digital wallet service nationwide back in October, which could only mean one thing.

Target tried its hand at something similar back in 2017 by baking "Wallet" functionality into the retailer's main Android and iOS app. While adding Apple Pay support doesn't automatically mean that needs to go away, it's pretty obvious what most iPhone and Apple Watch owners are likely to choose between the two options.

Apart from Target, fast-food behemoth Taco Bell, Speedway convenience stores, Hy-Vee supermarkets, and fast-food restaurant chain Jack in the Box are also joining the impressive army of US retailers accepting Apple Pay for blazing fast checkout.

Rollouts will differ from company to company, but in just a few months, Apple Pay has its sights set on spreading to a grand total of 65 percent of all retail locations across the country, as well as a whopping 74 of the top 100 US merchants.