Overhauled Apple Maps comes to the Big Apple in latest attempt to catch up to Google Maps
16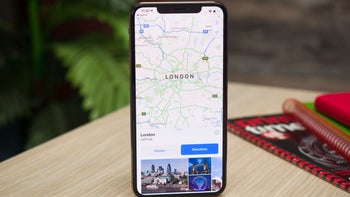 Apple's attempt to render the pretty much ubiquitous Google Maps service obsolete back in 2012 will
forever be remembered
as one of the most embarrassing moments in the history of one of the world's most successful tech giants, but to its credit, the company stuck with the app all these years, ramping up its development and expansion of late.
Rebuilt "from the ground up" with proprietary data collected by Apple after driving for "more than 4 million miles", the platform's new underlying map is slated for a nationwide rollout by the end of the year, followed by an international expansion in several additional countries in 2020. Said long-awaited US rollout is finally
reaching New York City today
after reportedly going live in a bunch of other northeastern cities over the last few weeks or so.
The revamped app promises to provide "significantly improved and refined details" for everything from roads to beaches, marinas, parks, buildings, and airports. Speaking of airports, NYC is one of an increasing number of places where Apple Maps also supports indoor navigation for both the LaGuardia and JFK International Airport.
New York is naturally on the list of locations where
Transit
,
Flyover
, and
Indoor Maps Malls information
is available, so at least in theory, Big Apple residents should finally be able to rely on Apple to offer a comparable overall mapping and navigation experience to Google right out of the box. Of course, if that's still not the case, both
Google Maps
and
Waze
are just a few taps away.