Apple Maps quietly expands Flyover and Indoor Maps locations, other upgrades also available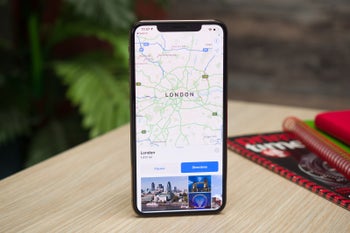 Apple has a lot of software that just works, often better than the competition, generating a much-needed
steady stream of revenue
during
a time of shrinking iPhone sales
. But Apple Maps was never able to recover from the
2012 Google Maps-replacing fiasco
on iOS devices, despite the Cupertino tech giant's
best efforts
.
Of course, Apple isn't ready to admit defeat just yet, working discreetly and diligently on improving the strengths and coverage of its web mapping service.
As discovered by MacRumors
, both the Flyover and Indoor Maps features have been significantly expanded of late, adding dozens of new locations around the world.

With Flyover, Apple Maps users can, well, fly over select picturesque cities and areas, checking out "photo-realistic", interactive 3D views from above on iPhones and iPads. Availability has gradually ramped up since the 2012 launch, with newly added places on the list including Cannes (France), Freeport (Bahamas), Gifu (Japan), Lake Tahoe (California), Monaco, Padua (Italy), Preston (England), Treviso (Italy), Valladolid (Spain), Yokkaichi (Japan), and many, many more.

Meanwhile, Indoor Maps, which offers "detailed directions inside major airports and shopping centers around the world", now covers North Carolina's Raleigh-Durham International Airport, as well as way too many new shopping malls to list here.