Apple adds Maps transit information for six Ohio cities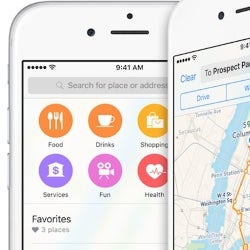 Apple has added several Ohio cities to the transit support in its Maps app for iOS and macOS. The new cities include Akron, Athens, Canton, Dayton, Cincinnati, and parts of Cleveland. Columbus was added last month, just before the launch of iOS 10. Each city has bus and rail routes available, with each route color-coded. There are also alerts for service issues.
The intensity at which Apple has added these new cities isn't typical, as the company usually onlu one or two cities at a time, no matter if it's within the U.S. or elsewhere. It takes special attention to get access to and implement each city's unique transit data. However, Apple sometimes makes an exception – and, just like that, it added transit data for the whole of Japan in one swift move.
The new transit routes and information should be available to everyone with an iPhone running a reasonably recent iOS version.
ALSO READ