Latest Apple Maps expansion highlights company's commitment to crucial Indian market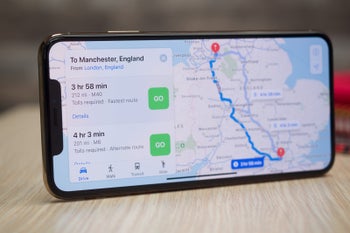 While Apple Maps has been making slow and
steady progress
over the past couple of years in its attempt to
narrow the coverage
and
features gap
to Google's market-leading web mapping service, said progress appears to be ramping up of late for some reason.
After adding a large number of
new Flyover and Indoor Maps locations
in the US and various other regions recently, the app just finally flipped the switch on turn-by-turn navigation support in India.
Of course, Apple Maps has been available in the region for years, but until today, several core features were missing. Following rumblings on social media, the Cupertino-based tech giant confirmed the good news in a short statement to
VentureBeat
.

Along with turn-by-turn navigation, the default map system of iOS and watchOS also supports ride-hailing directly from the app using Uber and Ola, the nation's two most popular such platforms.

Turn-by-turn navigation was already enabled in more than 60 markets around the world for Apple Maps users, from Andorra to Argentina, Australia, Canada, China, Egypt, France, Germany, Israel, Japan, Mexico, Norway, Russia, Singapore, South Africa, Thailand, and of course, the US.
Unfortunately, it looks like India will need to wait for an unspecified additional period of time for public transit information, as well as Indoor Maps and Flyover functionality. Similarly, it's probably going to take Apple a while to boost the
microscopic local sales numbers
of the iPhone lineup back to relevance.