New and improved Apple Maps rolling out now in New York and other cities in the northeastern U.S.
10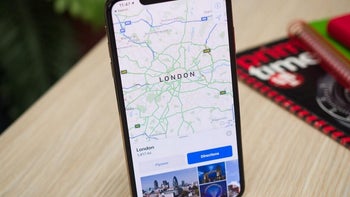 Remember what a fiasco Apple Maps was when it first launched back in 2012? Countries and cities were mislabeled, and some were even missing. Turn-by-turn directions led many users to the wrong destination. Apple Maps was such a disaster that it led to the dismissal of software chief Scott Forstall (remember him?). CEO Tim Cook, who had been running the show for nearly a year at the time,
penned an apology that suggested iOS users switch to Google Maps
, Waze, Nokia Maps or some other navigation app until Apple fixed Maps.
Toward that end, Apple announced last year that
it was no longer going to rely on third-party mapping outfits like TomTom
and would instead rely on its own hard work to create the mapping data to use with Apple Maps. So it rolled out a fleet of vans equipped with cameras and sensors and started the long trek in San Francisco and the Bay area. One of the goals is to add a more accurate representation of the environment in a particular area including trees, walkways, and ponds. Besides the data collected by the vans, Apple snags some information from customers' iPhones using its Differential Privacy. This adds random data to the information being analyzed by Apple so that the company can't determine whose account it is taking the data from.
As we noted, Apple started offering the revised Maps in northern California and followed that up last November by releasing the improved maps in Hawaii and Southern California. This past April, the rollout continued in Arizona, New Mexico, and Las Vegas.
According to MacRumors
, last week the new and improved version of Apple Maps was made available in Texas, Louisiana and the southern half of Mississippi. Now, those currently in Washington D.C., Maryland, Pennsylvania, New York, Massachusetts, and Maine can also reap the benefits of the revamped Apple Maps. Apple says that the new and improved Apple Maps will be available for every city and town in the U.S. by the end of this year with other countries available starting in 2020.
In May of 2012, the rumor mill started buzzing with talk that Apple was going to replace Google Maps with its own navigation app; exactly one month later,
Apple Maps was introduced
.