Apple rolls out actual iOS 12 update to fix non-existent earlier beta release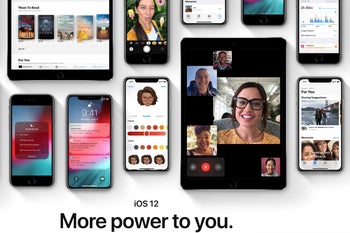 Three new iPhones
, two of which are practically confirmed to carry the somewhat confusing
XS branding
, an upgraded
Apple Watch
family, and
redesigned iPad Pros
will go official in
less than two weeks
, with the latest iOS version likely to be released just a few days later.

Right off the bat, the (unpolished) software update impressed developers and power users courageous enough to give the beta program a try, although it wasn't all smooth sailing as inherent bugs were exterminated and stability (theoretically) improved.

Even though nothing was in fact released over-the-air for enlisted devs, an irritating message informing users of an available update kept popping up every single time their iPhones were unlocked.

Fortunately, there's now an actual update you can download and reportedly get rid of those pesky notifications. This brings the total number of iOS 12 developer betas to a whopping (and fitting) 12, while "only" 10 public beta builds have so far made their way to valiant testers.
Hopefully, all these kinks will go away in time for the general rollout following the highly anticipated announcement of the
iPhone XS
and
XS Plus
. Then again,
if history is any indication
, post-launch bugs are definitely to be expected.