Apple Watch Series 4 leak reveals exciting new features coming to the smartwatch
16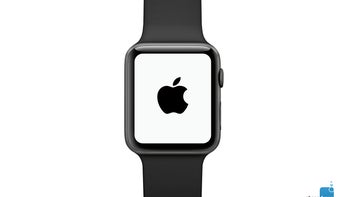 A supposedly official render of the Apple Watch Series 4 was just now leaked online by
9to5Mac
. Although we have a single image to work with, it does confirm most all rumors that we've heard about the watch's design.
Bigger screen
Right off the bat, there's obviously the larger display. The Apple Watch Series 4 has long been rumored to sport a 15 percent bigger screen than its predecessors and this new render seems to confirm this. Looking at the new watch face, we can see the UI spill to the sides, almost up to the bezels of the watch. The device likely has an OLED (or less likely, a microLED) display with rounded corners.
Solid-state buttons
Looking at the Digital Crown and the Side button, there's also an obvious change from previous generations. The crown seems to be more deeply embedded into the body of the watch and its opening seems to be of a different shape. Aside from this, the Side button looks quite a bit flatter and
less clicky
, if that makes any sense. And it actually should, as recent
rumors
have suggested that Apple would drop the physical Side button and Digital Crown for solid-state controls on the Apple Watch Series 4.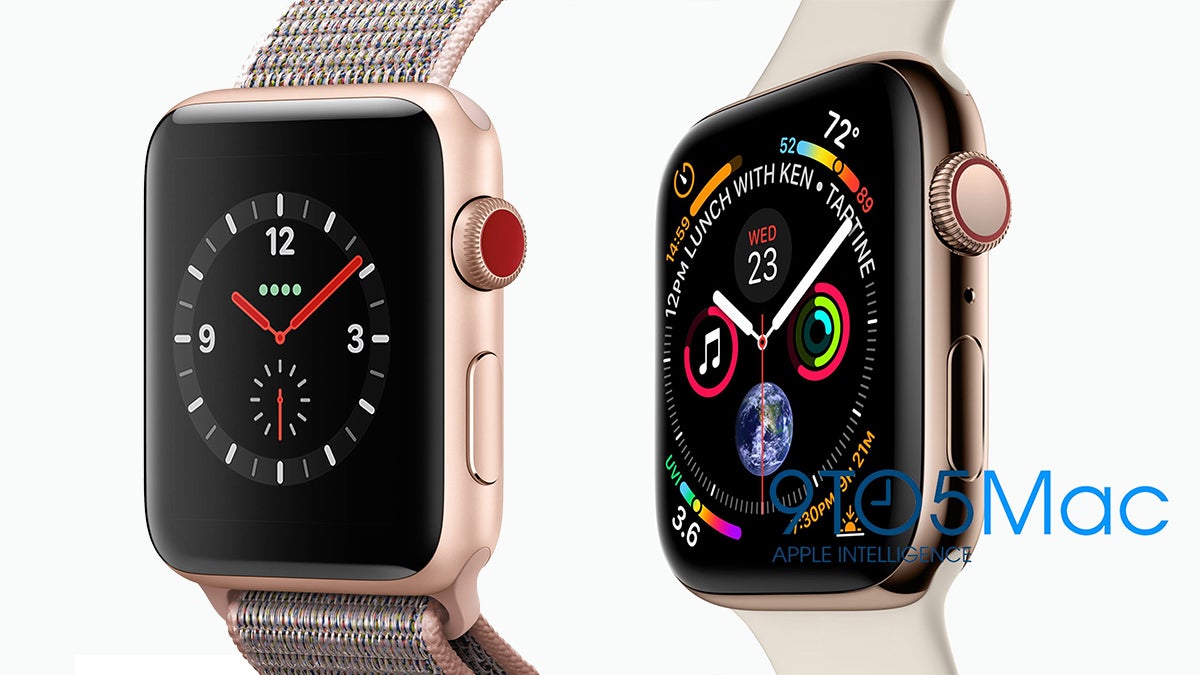 Apple Watch Series 3 vs Series 4 – notice how different the Crowns and Side buttons look. There's also a second microphone on the Series 4

Better waterproofing
Solid-state would mean that the button doesn't actually press in, but the feeling of pressing it is simulated by Apple's Taptic Enging, much like it is with the home buttons on the iPhone 7 and iPhone 8. As for the Crown, it still physically rotates (thankfully), but the physical gap between it and the device's housing has been eliminated, thus allowing for better, more reliable waterproofing.
There also seems to be a second microphone on the Apple Watch Series 4, situated between the Digital Crown and the Side button, though we don't know what implications this has yet.

ALSO READ: