Amazon is preparing to add a big new weapon to its Spotify-killing music arsenal
0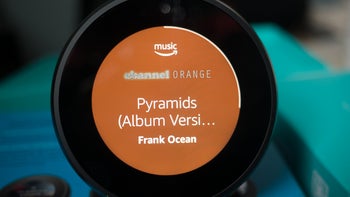 Even though Amazon isn't exactly struggling from a financial standpoint, the e-commerce giant has been taking plenty of risks and constantly trying new things in the past few years to expand its product and services portfolio. Up next, it looks like the company will be ramping up its efforts in the audio department, reportedly cooking up both an
Apple AirPods "killer"
and a key rival for Spotify.
Of course,
Amazon Music
is already a thing, offering access to over 2 million "hand-curated" songs to Prime members at no additional charge, as well as unlimited, premium, and
ad-free streaming services
in exchange for $9.99 a month, with a massively expanded library of 50 million tracks. While that price point is not any different from the monthly fees charged by
Spotify
and
Apple
for their
industry-leading products
, Amazon Music Unlimited access costs $7.99 for Prime members and $3.99 for Echo-only listening.
Starting soon enough, another service tier could be added to this already robust lineup, directly targeting Spotify's popular free option. According to
Billboard's no doubt well-connected inside sources
, users will naturally have to put up with ads to listen to music for free on their phones, tablets, and smart speakers. It's not entirely clear how the new Amazon Music service might be labeled or marketed, but another fairly obvious expectation is that it will contain a "limited catalog."
Said catalog has reportedly been obtained by offering to pay record labels per stream rather than splitting the ad revenue, which sounds like a pretty risky deal for Amazon. But unlike Spotify, the Seattle-based tech giant can afford to lose money in the music streaming business in the short run to play the long game and attract free users that can be converted into paying subscribers.
Unsurprisingly, Amazon is also expected to promote this free, ad-supported service tier in close relation with its Echo smart speakers, aiming to boost the popularity and value proposition of both products. Interestingly enough, the release could happen "as early" as this week.