Streamers like Spotify and Apple Music were very important to the music industry in 2018
4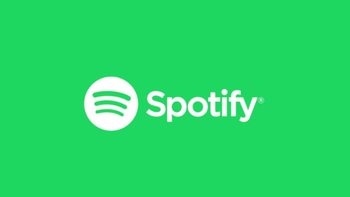 It's okay to dance now that
the 2019 IFPI Global Music Report is out
(via
Engadget
). The report from The International Federation of the Phonographic Industry shows that a 32.9% increase in paid streaming revenues helped drive a similar increase in total streaming revenue last year. Streaming now accounts for 46.9% of the music industry. Overall, the global music market increased its top line by 9.7% last year to $19.1 billion and revenue from streaming music came to $8.9 billion, up from $6.7 billion in 2017. Streaming was obviously very important to the music industry during 2018. That is especially true since last year music downloads and physical music sales declined 21.2% and 10.1%, respectively.
As 2018 came to an end, there were 255 million people around the world paying monthly for streaming music. The leading provider globally was Spotify, with 87 million paying subscribers. Apple Music came in second. In the U.S., growth in streaming music revenue came to 33.4% last year, while sales of physical music (records, CDs) declined 22.1%. In the states, the fastest growth came from the paid streaming segment.
"Streaming revenues, particularly from paid subscriptions, continued to grow in 2018, with all regions posting growth in this area. Overall, growth trends were more diverse across different markets."-IFPI
The top two music streamers in the world, Spotify and Apple, are at odds over the 30% that Apple charges Spotify subscribers who pay monthly through the App Store. As we told you last month,
Spotify has filed a complaint with the European Commission
over this so-called "Apple Tax." This is why individual Spotify subscriptions cost $12.99 on the App Store as opposed to the usual $9.99 price. With Apple Music available from the iOS app storefront for only $9.99 a month, Spotify claims Apple is giving its own music streaming app a major advantage.