Amazon's Alexa powered wireless ear buds will reportedly sound better, cost less than AirPods
13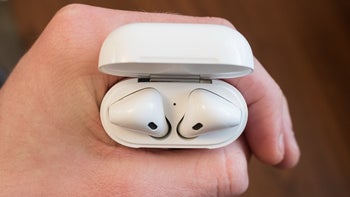 Why it was just yesterday when we told you that
Apple's Beats unit released its AirPods competitor, the Powerbeats Pro
. Both wireless Bluetooth earphones have different target markets. The better sound quality of the Powerbeats Pro makes it a better choice for audiophiles than the AirPods. In addition, it features 9 hours of battery life, 40% more than the five hours offered by the AirPods. And the design of the Beats' entry makes it more likely to stay in your ears than AirPods.
Apple has been raking in the dough with its AirPods and faces competition from other companies' in-ear wearables like the recently launched Samsung Galaxy Buds. And now it appears that Amazon has decided that it wants in, too.
Bloomberg reported today
that Amazon will launch its own wireless Bluetooth ear buds, possibly during the second half of this year. While Amazon's product will look similar to Apple's AirPods, sources inside the company say that it is working hard to top the audio quality of Apple's accessory.
One reason why Amazon is interested in releasing its own wireless Bluetooth ear buds is to increase the number of devices that support Alexa. Amazon's virtual assistant is considered one of the top two digital helpers, and can reportedly be activated on the ear buds simply by calling out, "Alexa." This will allow those wearing the accessory to order products or get the latest news, weather, stock prices, and sports scores while working out, running, or just walking around the town. Those in the know about the product say that users will be able to tap on the buds in order to take and end calls, and navigate through streaming music.
Amazon's ear buds will need to pair with an iOS or Android phone, and will charge in its carrying case using a USB cable. Sources cited by Bloomberg say that the accessory has been tested in Black and Gray, and is expected to be priced below the current $159-$199 range for Apple's AirPods.