Video samples comparison between the Nokia N8 and the LG Optimus 2X emerges
14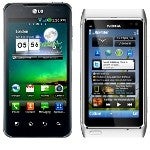 We had a
leak
last week that showed a sample from the dual-core
LG Optimus 2X
shooting 1080p Full HD video solo. Now the reviewers have matched it up against the
Nokia N8
, which has the biggest camera sensor of any smartphone. The shootout hasn't been in stills, as most probably the photography-oriented Nokia N8 would have won that round, with its 12MP shooter, and Carl-Zeiss lens.
Rather the samples are to demo the Full HD video capture capabilities of the
LG Optimus 2X
, compared to the HD video from the Nokia N8. The author took the time to post some 100% crops from the videos, and there are slightly more details in the clip shot Full HD with the LG Optimus 2X, as can be expected. In terms of dynamic range, however, the Nokia N8 stays true to color, while the LG's videos look yellowish, and a tad overexposed.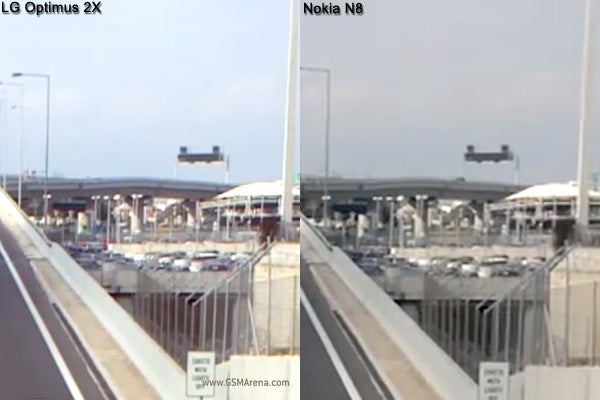 100% crops from Full HD video with the LG Optimus 2X on the left, and the Nokia N8 sample upsized
The Nokia N8 keeps up in terms of how fluid the video is when the Optimus 2X shoots at Full HD, but when both phones do 720p video, LG's dual-core creation looks smoother. Bear in mind that Nokia N8 should receive an
official bump
to 30fps for its video capture with a firmware update, and also that the LG Optimus 2X is still a pre-production unit, so there might be last minute tweaks for the better. All in all, Full HD video looks slightly better-detailed than HD video in this shootout, but, unless you are
projecting
it to high-res screens, the difference is not night and day. Don't forget to blow up the videos to full screen, so you can fully enjoy the show.
source:
Techblog
via
GSMArena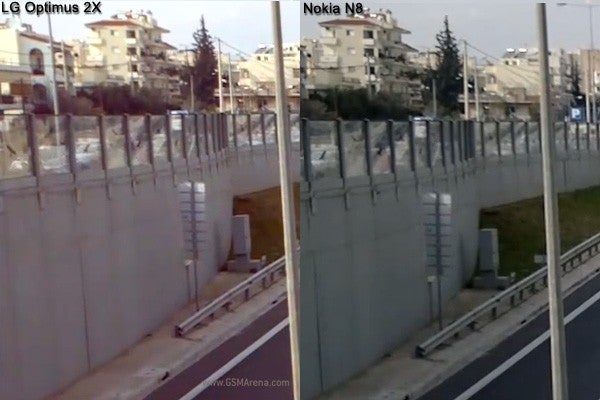 100% crops from 720p video with the LG Optimus 2X on the left, and the Nokia N8 sample upsized