Verizon reps get to snag red Motorola DROID Turbo 2 Employee Edition
5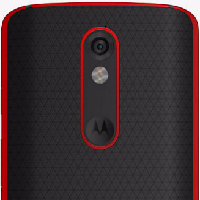 Verizon's website today quickly listed an Employee Edition of the just announced
Motorola DROID Turbo 2
, before the page was pulled by the carrier. When you work for a company nicknamed Big Red, you pretty much have an idea about what color phone you are being offered. Thus, Verizon reps will be given the opportunity to buy a limited edition red DROID Turbo 2.
Employees of the nation's largest carrier won't have a choice, as consumers do, to select a 32GB or 64GB model of the phone. The Employee Edition will only be available with 64GB of internal storage. Earlier today,
Motorola and Verizon introduced the DROID Turbo 2
with its
5.4
-inch "shatterproof" screen,
protected by the ShatterShield system
.
In the past, Verizon has offered the Employee Edition for
handsets like the DROID RAZR MAXX
and the
HTC DROID DNA
, both of which
were offered in Red
. Since it is a limited edition, these models traditionally come numbered and have special wording printed on back. The devices usually are packaged in a nice box.
Some employees
have made a killing selling the phones on eBay
. One Verizon rep listed his DROID RAZR MAXX Employee Edition before he even received it. The first bid was $750 and the device ended up selling for $2250.
If you are not a Verizon employee but want to purchase one of these limited edition models, you can either apply for a job at Verizon and hope that they hire you in time, or you can check out eBay to see if the phone is being auctioned off.
Motorola DROID Turbo 2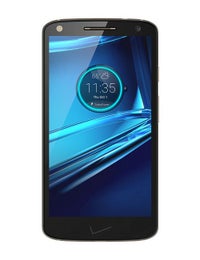 source:
9to5Google