Motorola's unbreakable ShatterShield display has four years warranty, here's how it works (video)
16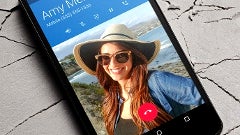 Motorola is back to innovating with the announcement of the first phone with what it claims is unbreakable display - the
DROID Turbo 2
. Man is a curious animal, so we are certain that once the handset
gets released on Thursday
, many YouTube reviewer channels will be inundated with videos that are putting this claim to the test, but for now we will give Motorola the benefit of the doubt.
Motorola calls the technology ShatterShield, and, essentially it envelopes the display in numerous protective layers to keep it from both the rigid metal frame underneath, and the hard surface it will meet when dropped. It helps that the screen itself is of the AMOLED variety, if you were wondering why Motorola went with this technology instead of LCD. The Turbo 2 is equipped with a 5.4"
flexible AMOLED display
, meaning that it is made with a plastic, instead of a glass substrate, so you can't really shatter the panel itself when dropped.
That's the first time someone is offering a phone with flexible AMOLED, besides Samsung and LG that make them, but Motorola didn't stop there. It tacked a dual digitizer on top, so that if one of the touch layers gets damaged by an impact, the other one can take over. The actual protection from falling face-down on concrete is achieved by two layers as well. The transparent interior lens is made with plastic substrate, too, and won't crack or shatter when dropped, while on top of it is the last, exterior lens layer, which is hardcoated against dents and abrasions.
Overall, Motorola is so certain in the tough and durable display package it has created with ShatterShield, that it gives you four years of warranty on the screen. Yes, you read that right - the screen on your Turbo 2 will be replaced for free if you manage to split or crack it within the first four years of ownership. Granted, it doesn't cover the top exterior lens, but this one is apparently user-replaceable, and we'd love to have been a fly on the wall when Motorola was testing the four-year warranty claim in its R&D labs.