Verizon employees receive special edition Red DROID RAZR MAXX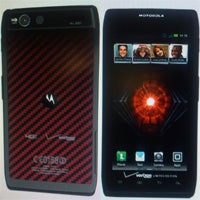 These phones started to arrive and the photos show a hot color scheme for the popular Android powered handset. Essentially the silver and grey accents have been replaced with black and red. The power button on the side is red and, most notably, the carbon fiber-esque pattern on the back is now black and red.
These custom paint jobs are not available to the general public unless you're willing to shell out a ridiculous amount of cash on eBay. The folks over at Droid Life followed one auction where an employee put theirs up for sale before they even had the device. Bidding opened up at $750 and ended at $2250! We have to admit, the design is pretty sweet, but it's definitely not two grand sweet.
FEATURED VIDEO
Check out the photos to see for yourself. How much would pay to nab a limited edition Red DROID RAZR MAXX?