Motorola DROID Turbo 2 is announced with ShatterShield display, Moto Maker customization, large battery
38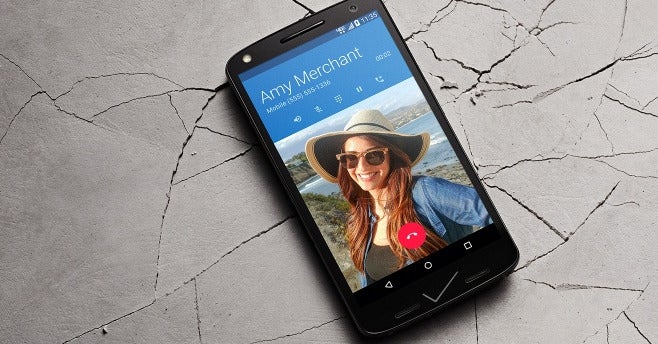 It is big, it is powerful, it is tough, and it is finally official. We're talking about the Motorola DROID Turbo 2, which just got unveiled after weeks of speculation. And as rumors predicted it, the new DROID stands out with an extremely durable screen – one that's highly resistant to cracking. On top of that, the handset is highly customizable and packed with top-notch hardware. Neat, huh?
Design and customization
The Motorola DROID Turbo 2 is designed according to the principles instilled by previous Moto handsets. The front is flat, the back has a slight arch to it, and a metal frame holds it all together. It measures 3.07 by 5.90 inches (78 by 149.8 mm) and is 0.36 inches (9.2 mm) thick at its thickest point. A weight of 6 ounces (169 grams) ensures that you'll be feeling the handset resting in your pocket.
Now, when we say that the Motorola DROID Turbo 2 is highly customizable, we really mean it. The phone can be given the Moto Maker treatment – a first for the DROID lineup – meaning that you may pick between a variety of colors, materials, and finishes. The Turbo 2 can be had with a back made of ballistic nylon or genuine leather. Accent colors can be customized as well.
While the Motorola DROID Turbo 2 is not entirely water-resistant, it has been treated to a liquid-repelling nano coating. In plain words, a light drizzle won't do any harm, but make sure you don't drop the handset in the pool.
Display
On the front of the Motorola DROID Turbo 2 resides a 5.4-inch AMOLED display with Quad HD resolution. 1440 by 2560 pixels produce a density of 540 ppi for crisp and clear images. But specs aren't what make this screen special. It is protected by Motorola's ShatterShield technology, which consists of five layers that ensure the durability of the display. How tough is it, you ask? Well, let's just say that it is guaranteed to not shatter within four years of use, as Motorola puts it.
To ensure this level of durability, Motorola's engineers have used a flexible AMOLED screen – one that bends upon impact instead of cracking. Under it lies a solid aluminium chassis for rigidity and on top of it is laid a double touch-sensitive layer. All this is topped by a crack-resistant internal layer and a hard external layer that resists scratches.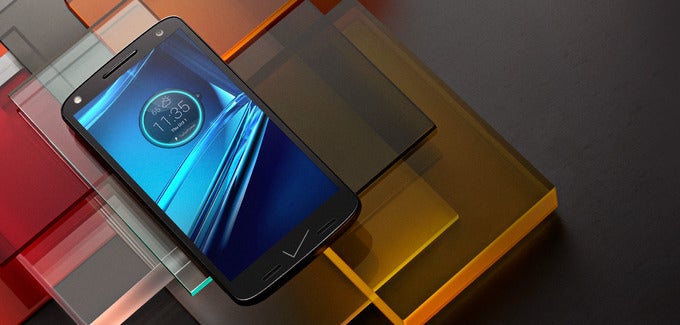 Hardware specs
As far as specs go, the DROID Turbo 2 has "high-end" written all over it and is one of Motorola's most powerful smartphones yet. At its core lies a 2.0GHz Snapdragon 810 SoC (MSM8994). However, the silicon, as fast as it might be, has been criticized for its overheating issues. This might be a red flag for some potential buyers. The chip is paired with 3GB of RAM, which should be enough for most users' needs. You also get 32 or 64 gigs of storage for your apps and files, plus a microSD card slot for storage expansion. The 64GB option will be available only online at Moto Maker.
Software
Out of the box, the Motorola DROID Turbo 2 will run Android 5.1. The experience will have a stock Android feel as the software will be only slightly customized, in typical Motorola fashion. But tweaks will be present here and there. For instance, the Turbo 2 comes with always-on voice commands – you can ask for directions or search the web without ever touching the handset. Then there's the Moto Assist app, which knows when you shouldn't be bothered, muting sounds when you're in bed or in a meeting.
Speaking of software, the Motorola DROID Turbo 2 will be upgraded to Android 6.0 Marshmallow. Further information regarding the software's launch will be posted at a later time.
Camera
On the back of the Motorola DROID Turbo 2 we have the same camera found on the Moto X Style – a 21MP snapper with a dual-tone LED flash. The cam isn't perfect, but it does a pretty good job at capturing stills. To a large extent, that's thanks to the Sony IMX230 sensor found inside, with quick auto-focus based on phase detection tech. And with an F/2.0 aperture, low light performance should be satisfactory. One thing missing, however, is optical image stabilization. On the front is found a 5MP selfie cam with a wide-angle lens, and a LED flash provides illumination in low-light situations.
The DROID Turbo 2 also borrows the Quick Capture launch gesture from other Motos. It lets you activate the camera with a twist of the wrist, without needing to unlock the handset. A second twist switches to the front camera.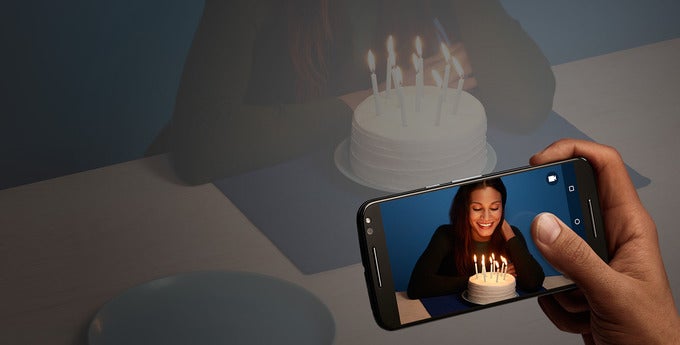 Battery life
Hopes are that battery life won't be an issue with the Motorola DROID Turbo 2. The phone comes with a 3760 mAh built-in battery that should easily last through a couple of days of regular use. And it recharges fast, too! The TurboPower charger that's included pumps power back to the battery at rapid rates – a 15-minute recharge should be enough to get you 13 extra hours of use. In addition, the phone is compatible with PMA and Qi wireless charging technologies. You'll need to purchase a wireless charger to take advantage of the two, however.
Price and release date
The Verizon-exclusive Motorola DROID Turbo 2 will be released as soon as Thursday, October 29th, in the carrier's retail stores across the U.S., as well as online. It will carry a starting price of $624 off contract. Customizations via Moto Maker will cost you extra. So will the 64GB model, which will be available only online. On installments, the Turbo 2 will run you $26/month and $30/month for the 32 GB/64 GB versions.